How to run a successful field volunteer day for your nonprofit
Volunteers are one of the bedrocks of any nonprofit, and you probably already know that field volunteer days — where people come out to volunteer in person with your organization — are a great way to grow your support network.

But how do you make sure your next field volunteer day is successful when you don't have unlimited time and resources to put into the planning?

Below are nine doable tips to help you prepare, organize and manage an impactful field volunteer day that provides your organization with immediate support and builds stronger relationships with your volunteers who will be eager to come back again and again.
1. Set your goals
It may sound obvious, but it's easy to overlook how essential it is to establish specific, measurable goals for the event beforehand. Determine the objectives you hope to achieve by identifying the specific tasks or projects that volunteers will be working on and thinking about what success looks like for your organization. Consider the following questions when setting your objectives and desired outcomes:
● What do you intend to accomplish?
● What specific tasks or projects will volunteers be working on?
● How will you engage with volunteers?
● How will you measure the impact?
Having a clear understanding of your goals will not only help you plan effectively but will also ensure that the day is productive and that volunteers' time and efforts are utilized to their fullest potential. Establishing measurable goals will allow you to evaluate the success of the event and make adjustments for future volunteer days.
2. Communicate with volunteers before the day
Clear and consistent communication is essential for a successful field-volunteering day. Make sure to send an email to your volunteers in the lead-up to the event with detailed instructions, including:
● Schedule and hours for the day
● Location and how to get there
● Tasks the volunteers will be doing
● What will be provided on the day (e.g., hair nets, aprons, gloves, etc.)
● Anything volunteers need to be aware of (e.g., heavy lifting required)
● Anything volunteers need to bring (e.g., face masks, comfortable shoes)
● Obligations (e.g., training video required beforehand)
Keep them informed of any updates or changes, address any questions or concerns they may have in a timely manner, and be clear about tasks and expectations. This approach will prevent any confusion on the day of the event, and it also empowers volunteers by giving them a clear understanding of the event's plan and their role in it.
3. Prepare and plan
There are probably many things your organization could use volunteer help with, but to ensure that your field-volunteering day goes smoothly and creates the most impact, start by identifying one project or activity that you want to focus on, then work backward to set a date and time for the event. Consider factors like weather, traffic, and the availability of your volunteers when choosing a date and time.
Next, create a detailed plan for the event. Investing an hour or two in this will make all the difference. Include a list of tasks that need to be completed, a schedule of activities, and a list of materials and equipment you will need. Make sure to assign specific roles and responsibilities to your volunteers and ensure that everyone knows what they are supposed to do on the day of the event.
4. Ensure that volunteers are fully engaged with meaningful tasks
Maximize volunteer engagement by ensuring volunteers always have meaningful tasks to perform. Make sure your volunteers have enough tasks to complete throughout the day and are able to keep busy. The last thing you want is volunteers standing around doing nothing and, worst-case scenario, getting bored.
In case of unforeseen circumstances, such as bad weather, or if the volunteers happen to finish their task quickly, have a backup plan in place to keep volunteers engaged and connected to your organization's mission. This could include having a designated team member available simply to have conversations and provide additional information about your organization and the impact the volunteers have.
5. Take photos of the event
Capture the energy and engagement of your volunteers by taking photographs of them during the field-volunteer day. You can also encourage them to take their own photos to create a sense of community among your volunteers and give them the opportunity to share their experience with their networks. Photos of volunteers also provide your organizations with valuable visual content for future marketing and promotional efforts.
Feature them on your website, include them in your newsletter, and post them on social media. Make sure to keep your visuals updated throughout all your channels and campaigns, as it is an effective way to showcase your nonprofit's impact and help with future volunteering and fundraising efforts.
6. Provide refreshments
Show gratitude and appreciation for your volunteers by providing drinks and snacks as a token of appreciation. This small but thoughtful gesture can have a big impact on making volunteers feel valued. To ensure that all volunteers are catered to, consider providing a variety of options such as bottled water, fruit, treats, or other easy-to-transport and consume items that meet different dietary restrictions and preferences.
Providing refreshments can also help keep volunteers energized and focused during the volunteer event, which can lead to a more productive and enjoyable experience for everyone.
7. Thank your volunteers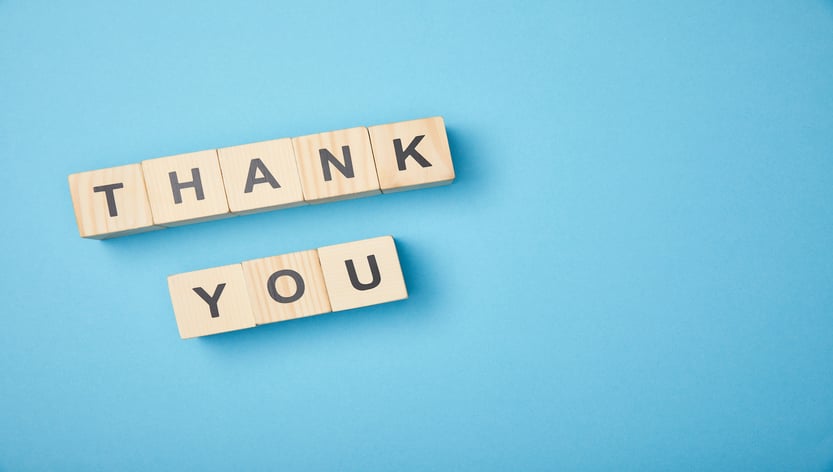 Expressing gratitude to your volunteers is a simple yet vital aspect of organizing a successful field-volunteering day. Make it clear that their participation makes a real difference and that their efforts will have a lasting effect on the community by explaining how their tasks or projects fit into the bigger picture, and their work will benefit your organization in the long run.
Acknowledge their contributions by providing them with a certificate of appreciation or other tokens of gratitude. This can be in the form of a thank-you note, a small gift, or even a simple verbal appreciation.
UK nonprofit Friends of Didsbury Park recognizes the contributions of their volunteers by providing them with a small badge at the end of the day. In a recent webinar at Benevity, organization Chair Brian Johnson, "you would be amazed at how thrilled everybody is just to receive a little memo like this. They wear it at work on their lanyards. Everyone leaves with a smile, and I personally call it a badge of honor." It is a creative way to show appreciation and foster a sense of community among volunteers.
8. Ask for feedback
Gathering feedback from volunteers is crucial for understanding and improving their experience with your organization, so take each volunteer event as an opportunity to learn and make adjustments. Including a mix of open-ended and specific questions will help you identify areas for improvement and make changes that will help retain and engage your volunteers in the future.
Some effective questions to consider include:
● How was your experience today?
● What did you find most enjoyable about your volunteer work?
● Are there any areas where you think the volunteer experience could be improved?
● Did you feel that your efforts made a meaningful impact?
● How connected do you feel to our organization?
A quick follow-up shows that you value their input and demonstrate that you appreciate their contributions and are invested in making their volunteer experience as positive as possible.
Make sure the feedback collection process is easy and accessible for volunteers, such as through an online survey or a suggestion box.
9. Inform volunteers about future events
Doing good feels good, and volunteers often leave feeling excited to do it all again. Use this opportunity to actively communicate any upcoming events to keep them engaged when they're most excited. You can do this when you thank volunteers at the end of the day by inviting them to your next event. Or, when asking volunteers to provide feedback on their experience, give an overview of future volunteer opportunities available.

You can also include information about upcoming volunteer opportunities in your nonprofit newsletter to keep volunteers informed and engaged on a regular basis. Consider creating a visual calendar that highlights the dates and details of each volunteer day, which can help volunteers plan their schedules and stay connected with your organization.
You're ready for a smooth and impactful field-volunteer day!
All of these tips together will set you up for a successful field-volunteering day. All it takes is a bit of thoughtful planning, clear communication, and effective follow-up. By taking the time to define the scope of the project or activity, communicate effectively with volunteers, show appreciation, and evaluate and improve, you will ensure that your field-volunteer day runs smoothly and that the time you invested turns into a meaningful impact.
How to recruit more volunteers for your nonprofit
At Benevity, we understand the vital role that volunteers play in making a long-lasting impact for your nonprofit organization. Our platform connects your nonprofit with a global network of companies and their passionate employees and customers who are eager to support your cause. With Benevity, you'll have access to hundreds of workplace giving, volunteering, and granting programs, making it easier than ever to find the right volunteers to help you achieve your mission and drive meaningful change.
Getting started with Benevity is simple and straightforward (and free). All you have to do is create a profile that highlights your organization's mission and add any upcoming volunteer opportunities that explain how volunteers can help. We understand that every nonprofit organization has unique needs and requirements. That's why we offer a diverse range of opportunity types to fit your organization's specific needs.
● Field-volunteering: connect with a pool of dedicated and passionate volunteers who are ready to provide hands-on assistance for your organization's projects and programs.
● Skills-based volunteering: access a wide range of professionals, from fields such as translation, marketing, and web design, as well as project management, research, and data analysis to get the specific support you need on projects.
● Goods donation: receive item donations such as clothes, computer equipment, books, food, etc.
● Monetary donations: receive donations from corporations and individuals all over the world.
From short-term projects to long-term commitments, our flexible and customizable opportunities are designed to meet the diverse needs of your organization and help you make a lasting impact. Create a volunteer opportunity today on Benevity and start connecting with volunteers.