At Benevity, you're right where you belong
Diversity, inclusion and belonging are about more than checking boxes.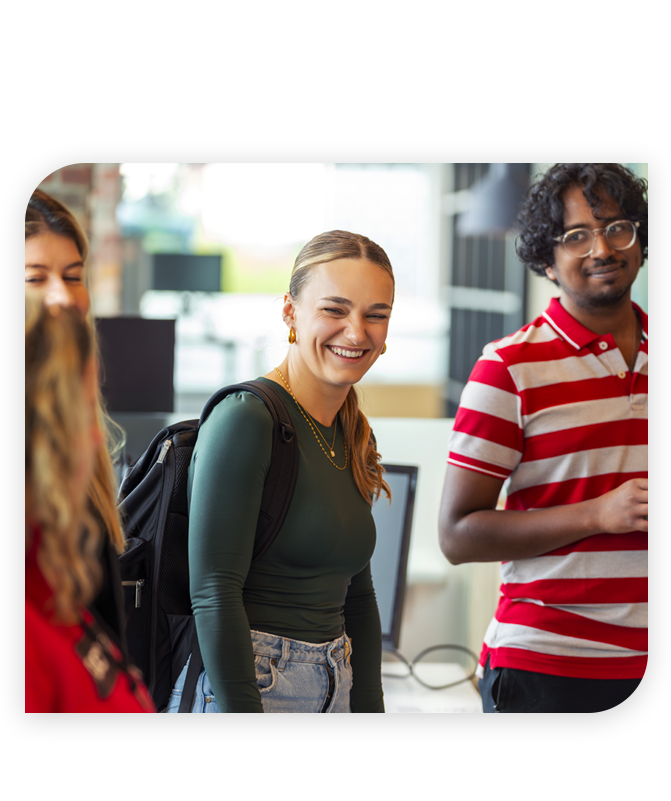 We want to make sure our people don't check important parts of themselves at the door
So we've worked hard to build and nurture a culture that creates a sense of belonging at its core — where all of our people feel seen, heard and valued, not despite their differences but because of them.
It is a wonderful thing to work with a team where we can have real conversations that may sometimes be uncomfortable but that lead us to a place of truth, understanding and action. It is not a check-box exercise, it is not sanitized, it is real and raw. At Benevity I know I belong, I have a voice that is heard, and I genuinely believe I work with colleagues who want to make the world an equal and better place for all.
Janelle St. Omer, VP Sales East, Benevity
Purpose is personal
It's important to lead with purpose, but purpose is also personal. So we empower all of our people to do good in any way that resonates with them — whether it's donating to their favorite cause, volunteering their specialized skills to support a local nonprofit, standing up for something that's important to them or taking small, positive actions in their daily lives.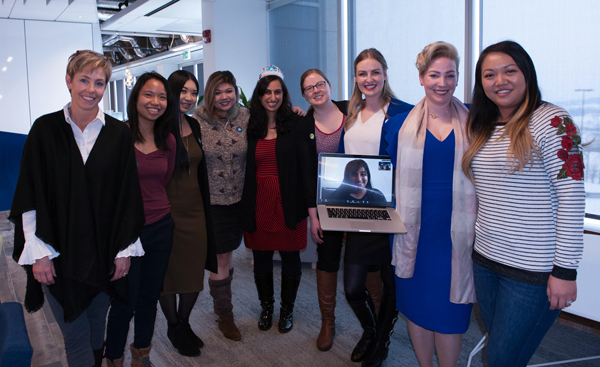 Employee-led panels
Diverse experiences and perspectives should be shared, and we work hard to give our people opportunities to share and learn. So we've had panels for LGBTQ+ issues, International Women's Day and Black History Month, with speakers from all of Benevity's offices talking about their unique experiences and helping us all understand how we can become better allies for each other.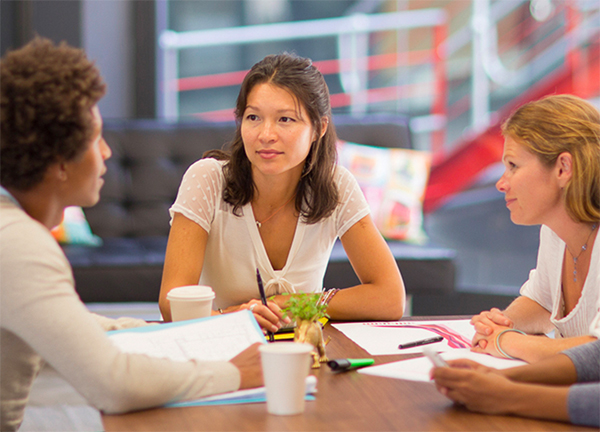 Table topics
Open to anyone, our table topics complement our panel topics. They usually have a moderator or starter questions, but the conversations go wherever our people take them. The focus is on creating a safe space to have meaningful dialogue on important issues, and we consistently hear that people get a ton of value out of these conversations.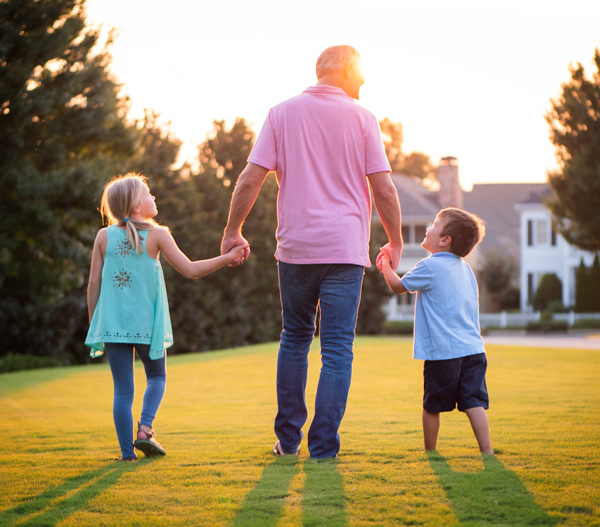 Shared parental leave incentives
We want to help lead a societal change in the way parents are perceived in the workplace and create more opportunities for everyone. Our parental leave program provides:
A bonding break of two weeks' paid time off for the person deemed the non-delivering parent
Short-term paid leave regardless of gender and a salary top-up to 100% for the parent who takes a leave. This is available to parents who have been with Benevity for a minimum of 18 months.
A co-parenting bonus of one month's salary for parents who choose to share parental leave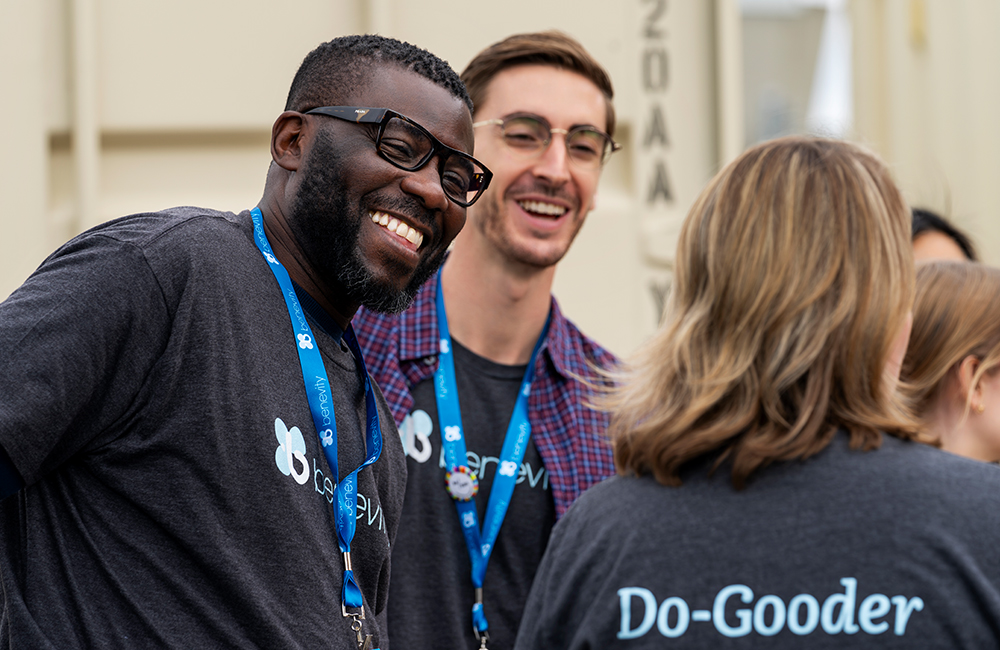 A team of Belonging Champions
We have 15+ Belonging Champions, Benevity-ites who work with the leadership team to identify more opportunities like the ones above to create an even deeper sense of belonging at Benevity. They review data, coordinate speakers and workshops, liaise with community partners and drive new initiatives that continue to move us all forward.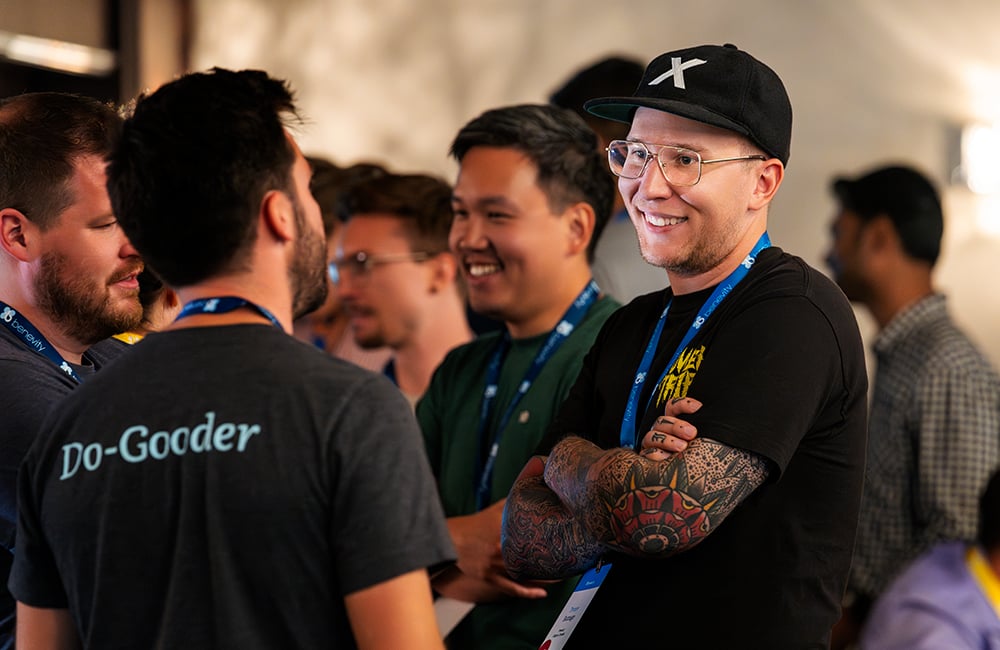 More ways we embody diversity, inclusion and belonging
A diverse leadership team
An employee mental health portal for resources, tools and activities to raise awareness, reduce stigma and help us build a supportive work environment
Washroom signage that indicates everyone is in the right place and allows people to choose the washroom that best fits with who they are
Missions! Our people use our positive actions module to do small things that lead to big impact, and it has a big learning component that fosters a sense of belonging.
We continually work to achieve a gender-balanced workforce. Here's our current representation of women at Benevity: