 Powering Purpose-Driven Business
At Benevity, we're helping the world's most iconic brands bring their purpose to life.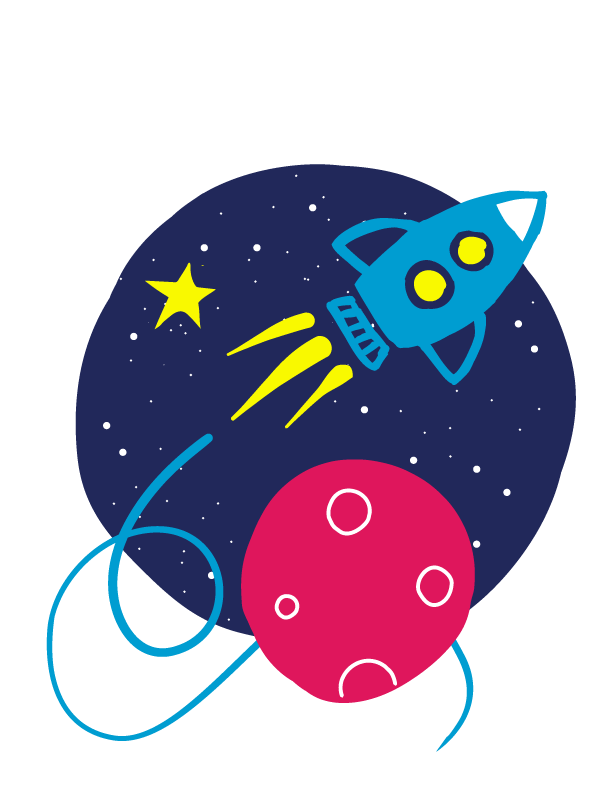 What We Believe
Purpose (powered by great technology) has the ability to transform the way businesses engage with their employees, customers and communities. It creates deeper connections, unifies company culture across locations and geographies and creates an incredible impact for our world.
Walking the Talk
As one of the first B Corps in Canada, we are committed to hybrid goals of purpose and profit. And we're extremely proud of the "We Are We" culture we've created, where our people solve for our clients, our team and our communities first. Last year, 91% of our people gave their time, money and talent to the causes they care about.
The Way We Work
The future of work means collaborating in new ways. In the spirit of our We Are We philosophy, our people work with the flexibility to do what's right for themselves, one another and the communities we are a part of. And we'll keep evolving the way we work to ensure everyone can thrive and participate in Benevity's culture.
What Sets Our Culture Apart
If we are to truly leave the world better off than we found it, we can't underestimate the power of the individual. There are 7.9 billion people on the planet, and we have the opportunity to catalyze Goodness in every single one of them. That's 7.9 billion purpose-driven armies of one unleashing their capacity for good. And that is the most powerful army of all.
Our People Are the Best Thing About Us
We're lucky. The nature of our business means we attract passionate people who want to make an impact. And the unique passions and purpose they bring to work every day are helping our clients, their people and the nonprofits they support make their own impact. That's how we create a cultural movement — starting with these incredible people.
Benevity's Leadership Team
Bryan de Lottinville, Founder and Executive Chairperson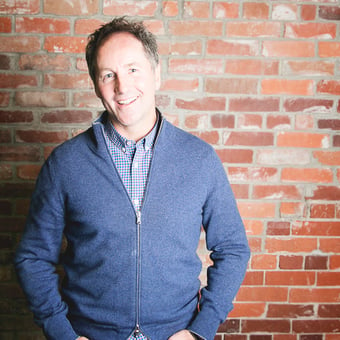 Bryan is a self-described "recovering lawyer" who is constantly dreaming of novel ways to help global enterprises reinvent corporate purpose programs to provide better social and business returns, while simultaneously tackling some of the biggest struggles in the social impact landscape. After 12 years as CEO of Benevity, Bryan transitioned to the Executive Chairperson role in 2021, where he continues to guide the vision of the company.
An internationally recognized thought leader in the space, Bryan is a Top 100 Corporate Social Responsibility Influence Leader, Forbes Business Council contributor and frequent speaker and blogger on corporate purpose.
Bryan believes that the path to sustainable change is through grassroots engagement and cultural evolution, both within companies and broader society. He has cultivated and nourished in Benevity a passionate culture and belief that providing people with more choice and opportunity to "do the right thing" will not only help people be their best selves, but also ignite an inherent desire within today's socially conscious employees, customers and communities to become an extraordinary force for positive change in our world. We think he's on to something there!
Kelly Schmitt, Chief Executive Officer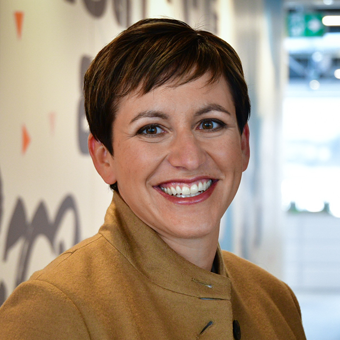 Kelly is our CEO. With over 20 years of experience in growth company finance and operations, Kelly brings a wealth of expertise in strategy and scaling global businesses, including previous C-level roles at Solium Capital (now Shareworks by Morgan Stanley) and SMART Technologies.
Kelly joined Benevity in 2018 as Chief Financial Officer, overseeing the company's industry-leading risk and compliance, vetting and donation disbursement services. After quickly being promoted to President, she was instrumental in driving Benevity's business continuity efforts during the global pandemic, ensuring we were able to seamlessly support corporations in activating their global response efforts. Kelly has successfully led multiple rounds of financing, allowing the company to bring more game-changing products and services to more companies across the globe.
A remarkable blend of "been there, done that" experience and visionary leadership, Kelly is passionate about childhood learning and development, serving on the board of the Calgary Science Centre and supporting causes that empower women and children.
Benevity's social mission, combined with Kelly's unmatched energy, inspires her to lead the Benevity executive team to continually innovate to bring unrivaled technology and experiences to the corporate purpose space.
André Abreu, Executive Vice President, Marketing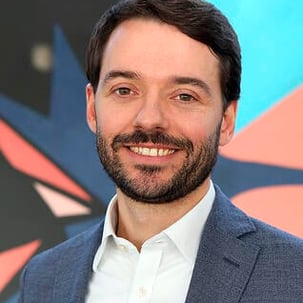 André, President of Benevity International, is a successful social tech entrepreneur with international experience in founding and building corporate social responsibility, human resource and employee engagement software.
As President, André, along with his team, is responsible for the growth and day-to-day operations of Benevity outside of North America.
Prior to joining Benevity, André was the Chief Executive Officer and one of three founders of Alaya, a successful purpose-driven employee engagement SaaS platform based in Europe. Alaya was acquired by Benevity in 2021 to bring an overnight global presence and allow Benevity to enable more companies to access its growing suite of corporate purpose solutions.
André was born and raised in Brazil and graduated from Pontifícia Universidade Católica do Rio de Janeiro with a degree in International Relations. After graduating, he returned to his (half) Swiss roots, moving to Geneva, Switzerland, where he worked in sales and human resources. While working, he saw the opportunity to use technology to engage employees and address social, environmental and well-being challenges, resulting in the founding of Alaya.
André is a fan of European football, an avid tri-athlete and together with his wife and family, enjoys travelling the world. As a father of two young children, he is passionate about supporting causes dedicated to childhood learning and education.
Lance Ludman, Chief Financial Officer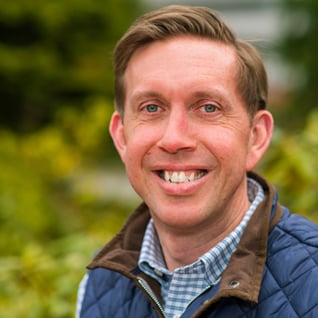 As Chief Financial Officer, Lance leads Benevity's finance, legal and operations teams, which have securely disbursed over $10 billion in donations to more than 326,000 nonprofits worldwide.
With over two decades of financial operations, strategy and business development experience, Lance partners with all business functions to deliver scalable, data-driven financial strategies to support Benevity's continued global growth.
Lance is a firm believer in doing well by doing good, and his passion for purpose-driven technology companies has been a throughline across his career.
Prior to joining Benevity, Lance was Chief Financial Officer at DreamBox Learning, a leading K-12 math and literacy SaaS provider, where he built and scaled the company's financial planning and analysis, accounting and business intelligence functions. Prior to that, Lance spent nine years in corporate development and as CFO for both the international and enterprise market divisions at Blackbaud.

Based out of Seattle, Washington, Lance is an avid golfer and fly fisher and enjoys spending time with his wife, three children, and his black Labrador retriever.
Sona Khosla, Chief Impact Officer
Sona Khosla is our Chief Impact Officer at Benevity, Inc., the leading provider of global corporate purpose software. At the helm of Benevity Impact Labs, an incubator and resource hub, Sona and her team bring cutting-edge data, research, insights and best practices to help organizations and individuals maximize their impact and authentically live their purpose. She is responsible for infusing impact into Benevity's business and culture and overseeing the company's own impact and inclusion initiatives.
As the host of Benevity's podcast, Speaking of Purpose, Sona is a frequent guest on shows and in the media discussing topics such as building purpose-driven brands, authentic employee and customer engagement, corporate giving trends and diversity, equity, inclusion and belonging.

Contact us at press@benevity.com to book Sona as a speaker for your corporate or industry event.
Jane Moran, Chief Technology Officer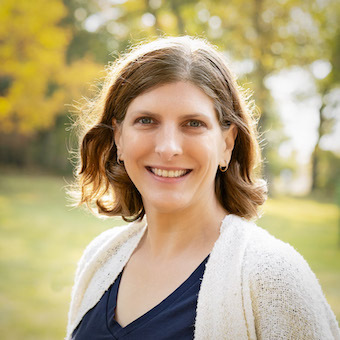 In the role of CTO, Jane leads the charge in delivering Benevity's bold and innovative ESG-tech solutions as more companies around the world recognize the critical importance purpose brings to attracting, retaining and engaging employees and customers. Working with Scott Lee, Benevity's Chief Product Officer, Jane helps propel Benevity's growth and enable more companies, from mid-market to enterprise, engage stakeholders in ESG, purpose and social impact initiatives.
Jane completed her Ph.D. in astrophysics with the initial intention of becoming a physics professor. However, her skills in decoding complicated data, along with her ability to lead with empathy and authority, landed her in data science where her work has spanned the full range of understanding customer behavior and applying that understanding to data-driven solutions in targeted marketing and optimized digital experiences.
Prior to joining Benevity, Jane was Senior Vice President, Data and Technology at AIR MILES/Loyalty One where she was responsible for leading a team of technologists who specialized in front-end mobile and web development, back-end systems and platform development, API development, architecture, UX research and design, DevOps, security, production systems, IT support, project management, and data science and analytics.
Janeen Speer, Chief People Officer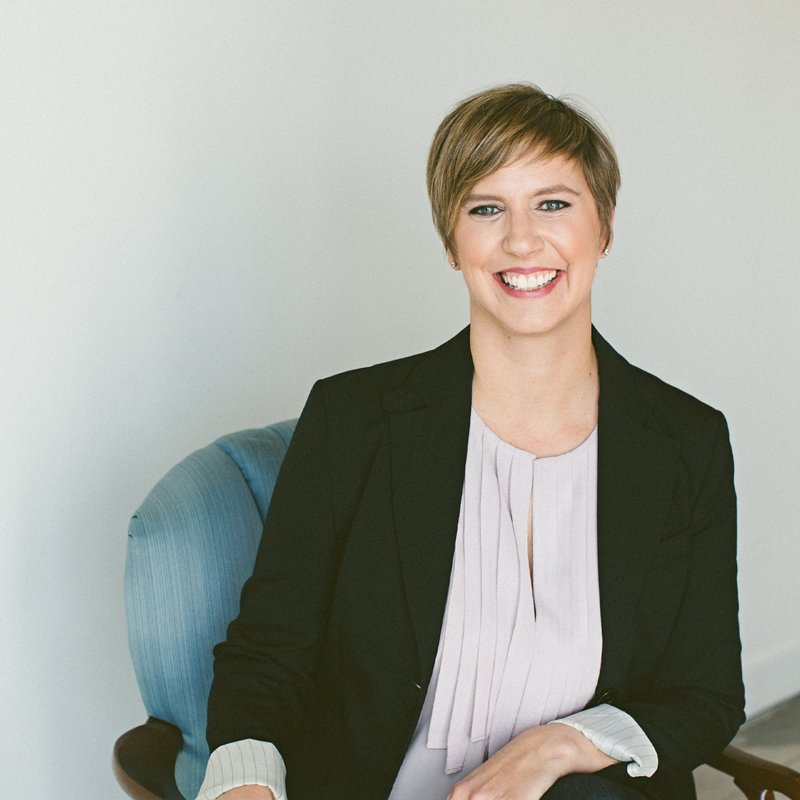 As Chief People Officer at Benevity, Janeen champions and exemplifies Benevity's purpose-driven culture and firmly believes that great technology has the ability to change the world.
Janeen and her team work to fuel our rapidly growing, global employee base with mission-driven talent, ensuring everyone has the leadership and tools they require to thrive.
With more than 20 years of experience, Janeen brings deep expertise in recruitment, leadership development and talent management to her role at Benevity.
No stranger to scale, she supported Shopify in growing from 5,000 to 10,000 employees in a three-year timeframe. Janeen has also held senior leadership roles at WestJet, Lululemon and Starbucks.
Janeen speaks on topics such as the future of work, scaling culture and talent best practices. She serves on the national board of Junior Achievement and is based in Calgary with her husband and two girls. During winter months, Janeen can be found enjoying downhill skiing (and après-skiing!) in Fernie, BC.
Scott Lee, Chief Product Officer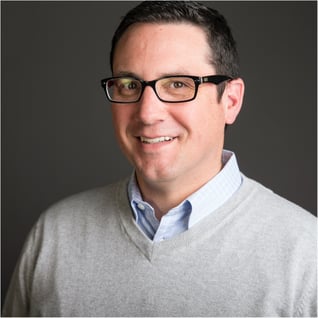 Scott Lee is Chief Product Officer at Benevity, overseeing Benevity's growing team of product management, UX, design, strategy and research professionals dedicated to evolving the company's global suite of employee engagement, community investment and customer engagement solutions.
In leading the development of Benevity's platform and portfolio of products, Scott is responsible for delivering new innovations and product investments that enable businesses to engage an increasing array of stakeholders in their ESG and purpose strategies and initiatives.
Based out of Salt Lake City, Utah, Scott brings over 20 years of technology product executive leadership in consumer, SMB and enterprise SaaS software businesses. As former VP Product of Adobe Workfront and product leader for Xbox and Windows, Scott has built categories, won markets and created amazing teams. He meets frequently with Fortune 500 executives, speaks at conferences, and writes about the future of work and the value of work management.
Outside of work, Scott and his wife are the parents of five children, including four college students. He enjoys road trips, college football, road cycling and golf. Scott is passionate about mentoring and is a long-time volunteer in youth and college student programs.
Julie Werner Caldwell, Executive VP, Client Success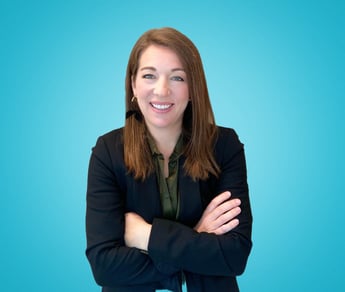 As Executive Vice President of Client Success, Julie leads Benevity's highly-rated team of professionals who provide personalized client experiences through implementation, technical and end user support, renewals and client success management. She is fanatical about the client experience, ensuring Benevity's clients realize the value of their investment and reach their social impact goals.
Julie brings over 15 years of experience in CSR and HR technology as well as client success. Prior to joining Benevity, Julie led Client Success at Workday — whose HCM is now connected to Benevity's platform through a certified integration — and spent 10 years at Blackbaud leading client experience teams.

Based out of Atlanta, GA, Julie loves to travel whenever she isn't chasing her two young kids.