We are we
At Benevity, we believe in the power of we over me. You see it in the way our technology powers collective action, and you see it in our culture, where we solve for the whole team.
What we're about
Our culture is a lot of things because it's the collection of each of our people's unique passions, skills and perspectives. But what we all have in common is our belief in the power of we over me, our insatiable appetite for impact and our unrelenting commitment to catalyzing good in the world through great technology and great people.
Life at Benevity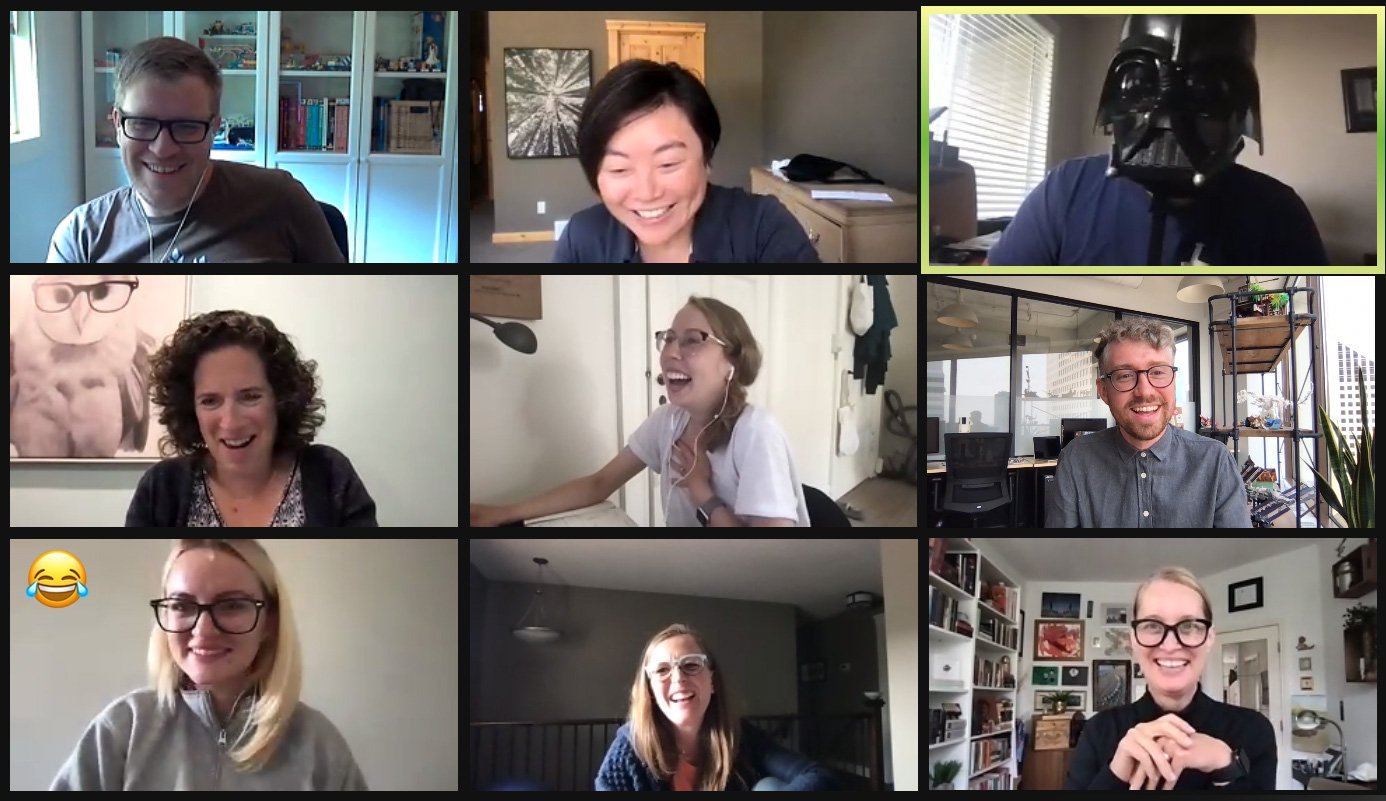 Our community first approach
When it comes to the way we work, we want Benevity-ites to have the ability to do what's right for them. That means a flexible, hybrid approach where they can work from home or from one of our offices. We also regularly introduce new ways to connect, helping everyone — including our remote employees around the globe — feel included.



Grow personally and professionally
Learning is a big part of our culture because we know it's the best way to grow our business and ourselves. It starts with Launch Pad (our week-long orientation for new Benevity-ites) and continues with Moonshot Academy, where all of us can access Benevity-specific training and certification. And then there's our regular Hackers on various work and life topics, product training sessions and our MentorShip program, where small groups from different teams get together to mentor and learn from each other.
Get transparency
Our people tell us again and again that our leadership team is the most transparent they've seen. Whether it's weekly updates at all-hands meetings, our biannual "Hugs" where we align on our vision, our annual Homecoming event that brings our people across the globe together in one place or Slack updates from our leaders, we keep you in the loop.
Make work more meaningful
Our entire business is built on the idea that when you provide people with a meaningful employee experience, that's when a cultural shift happens (at work and in the world). So we empower everyone to support the causes they care about most — through giving, volunteering or positive actions — and then we amplify your efforts with rewards and matching.
Have good fun
We like to have fun at Benevity — and do a little good while we're at it. So on any given day you'll find our people volunteering in our communities or making donations to see our leaders wearing watermelon helmets or plummeting into a dunk tank. Our biggest event is our annual Rock the Causebah concert, where talented Benevity-ite bands take the stage to raise hundreds of thousands of dollars for causes close to their hearts.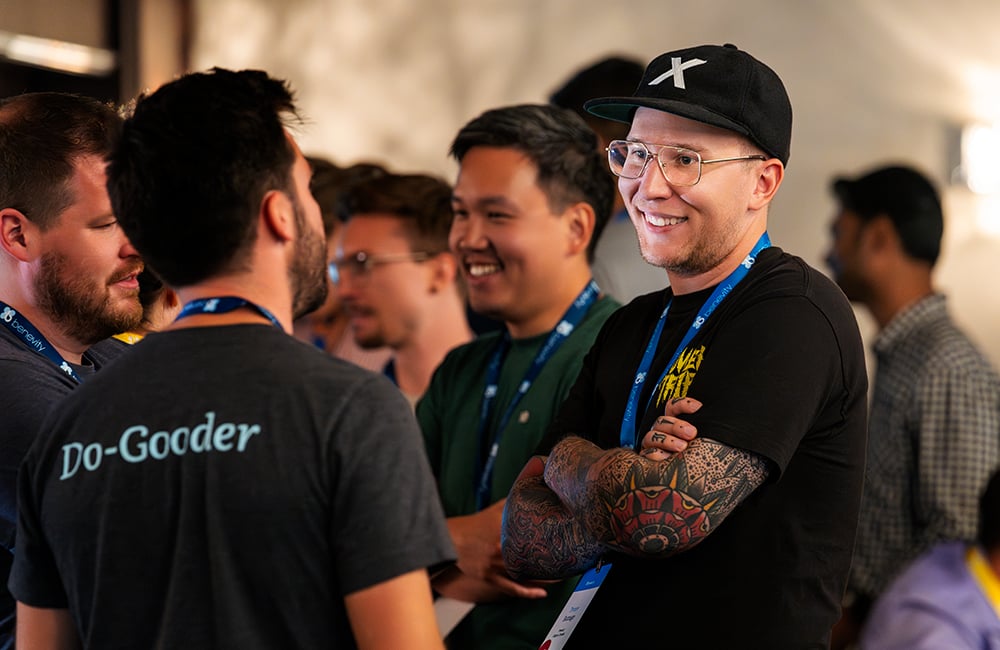 Connect with each other
To connect people and provide a sense of belonging, we assign every new hire a Benevi-buddy so you have a friendly face to grab coffee with and help answer your questions. And our optional Chat Roulette program randomly pairs up people across teams and geographies each month to chat, share and learn from each other.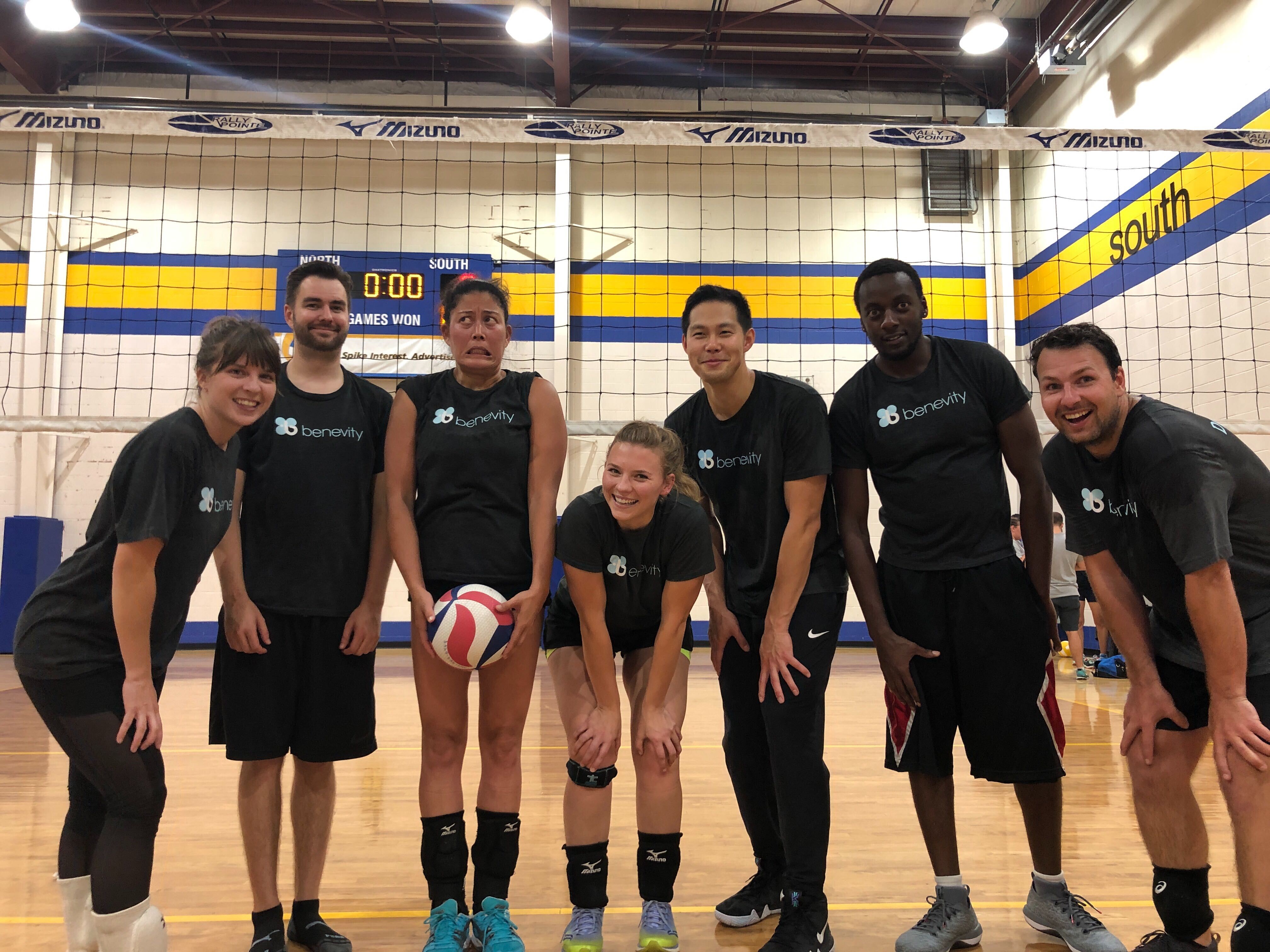 Stay healthy
Your mental wellbeing is just as important to us as your physical wellbeing, so we offer regular mental health sessions on Zoom. And through the "Not Myself Today" initiative by the Canadian Mental Health Association, Benevity-ites get member access to their portal for mental health resources, tools and activities to raise awareness, reduce stigma and ultimately help us build a safe and supportive place to work. Employees located in Canada and the US also have access to counselors and psychologists through their health benefits, and we're working on getting access to employees in other locations.
I love what we stand for, what our Mission is, our "get things done" attitude and the flexibility to accomplish all that in the manner that works best for us.
Benevity-ite, Benevity employee survey
What we stand for

Humility
We solve for the whole team and have the mindset that there's always more to learn.
Authenticity
We care enough to give each other the straight goods, with honest and constructive feedback.
Adaptability
We thrive in gray areas, we're open to new ideas, and we can shift focus as needed.
Accountability
We take responsibility for our actions, share credit and strive for better, and others can rely on us.
Passion
We bring our passions and purpose to work and have a genuine interest in making a difference.
Innovation
We're tenacious about finding smart solutions and nuts about results — for our clients, our team and ourselves.
Impact
We're focused on better, so you won't hear us say "because that's the way we've always done it."