Bring your purpose to life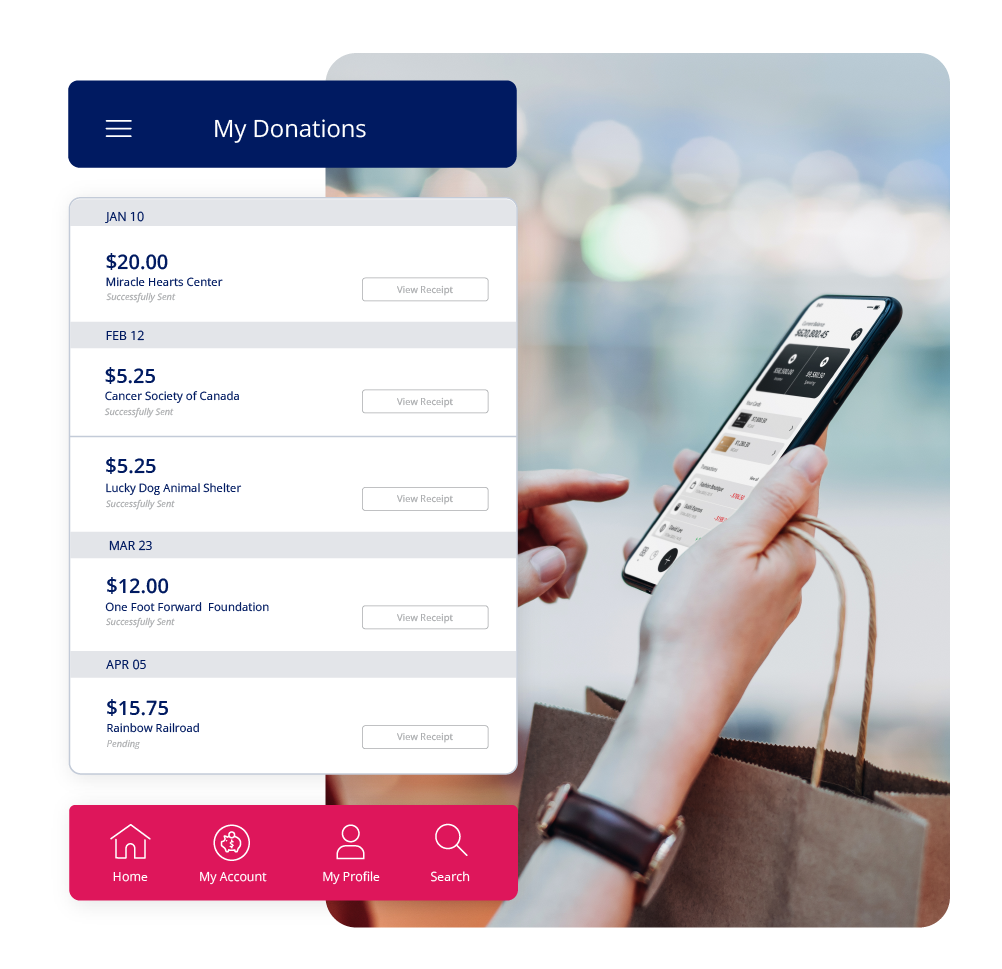 Be a gateway to positive impact for your customers
Our application programming interface (API) effortlessly integrates giving into nearly any customer interaction: e-commerce, online banking, rewards programs and more.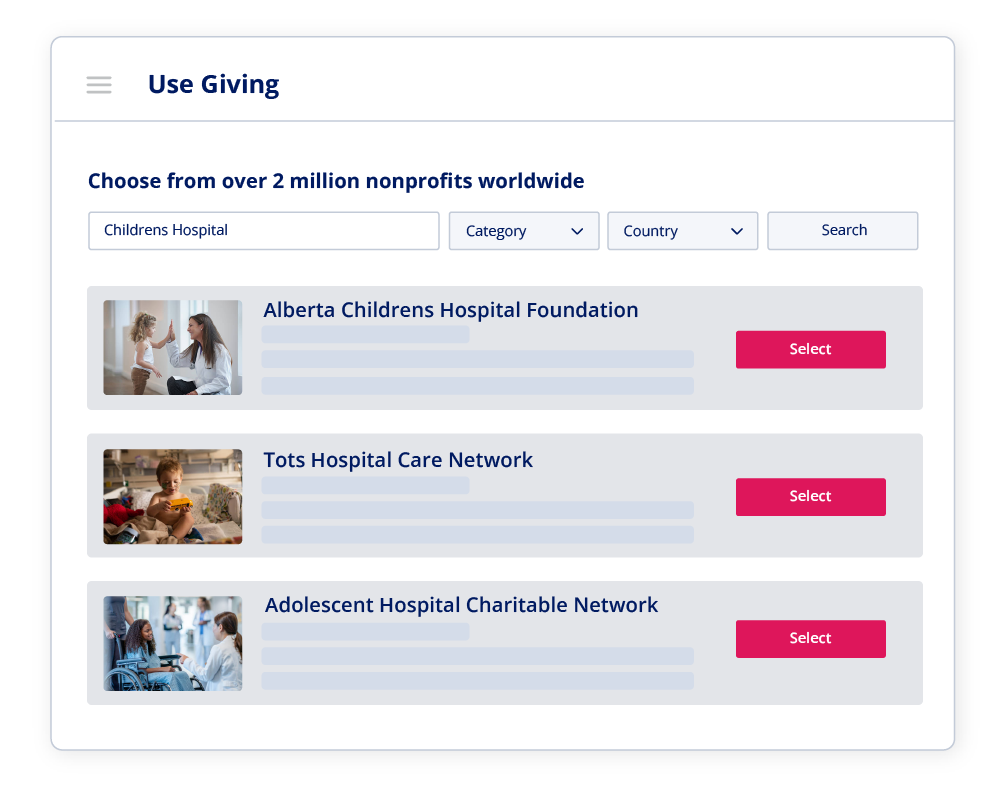 Enable easy donations to vetted nonprofits worldwide
Customers can support the nonprofits they love! We have over 2 million organizations in our database — all carefully vetted to local standards — so there's no legwork or reputational risk for you.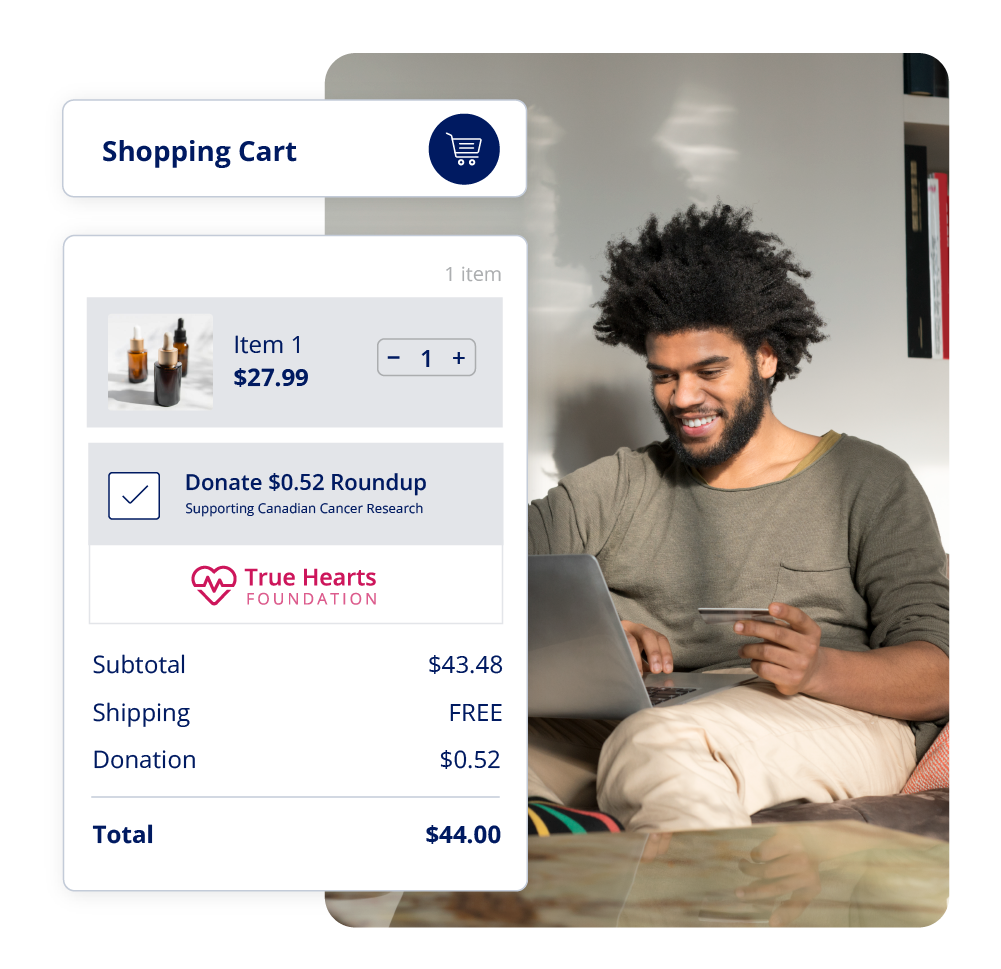 Create more impact and build more brand equity
Doing good when times are tough leads to higher brand value. Give your socially minded customers a sense of impact and a reason to choose your brand.
How Benevity's Giving API works
STEP 1

Choose your application
Choose a site or app into which you want to integrate Benevity's API into so customers can do good through your brand.
STEP 2

Make customer giving easy
Customers can search for their favorite nonprofit or consider a few of your choosing, and they can donate any amount instantly.
STEP 3

See the impact
Get reports to see how engaged your customers are and how much social impact you're creating together.
Key product features
Micro-donations on virtually any application

Benevity's donation API works with loyalty programs, checkout experiences, dedicated giving websites — and anything else your team can dream up.
Trusted vetting done for you

You'll have access to more than 2 million vetted nonprofits around the world. Our ongoing fraud management controls ensure support only goes to eligible organizations.
Leading security protocols to protect funds (and your reputation)

With the only proprietary disbursement platform and a payment success rate of 99.6%, you can be sure funds get where they need to go.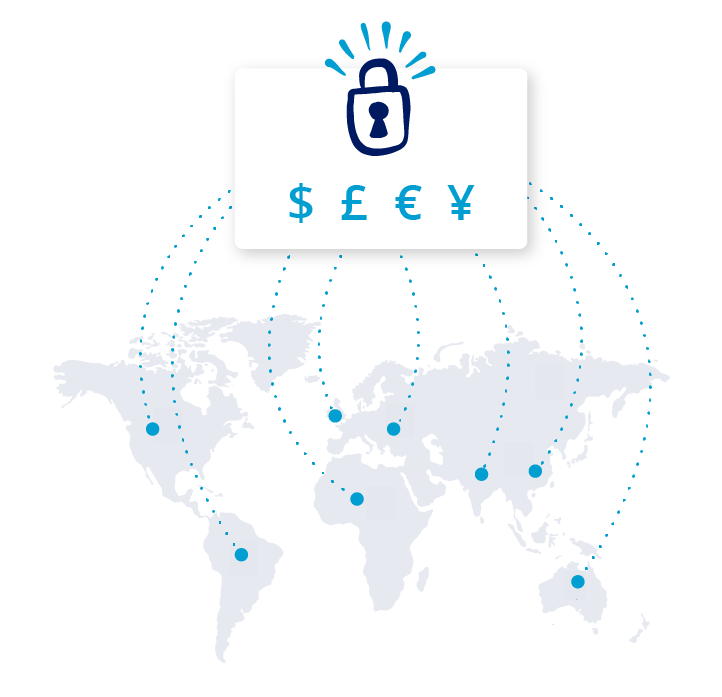 What makes Benevity's Giving API different?
The heavy lifting is done for you
75% of Benevity clients surveyed say business efficiency is the #1 benefit of using Benevity. We vet the nonprofits for you, ensure funds are sent in the most efficient way and make it easier to report on your impact.
The most comprehensive global solution
Scale your customer engagement with a donation API that crosses borders into almost every country, with local vetting, 12 currencies and tax receipts or donation acknowledgements in the donated currency.
Faster crisis response
84% of clients surveyed say Benevity helps them be a force for positive change in the world. Our easy-to-use technology, recommended causes and handy resources make it easier to mobilize people within hours and build trust in your brand.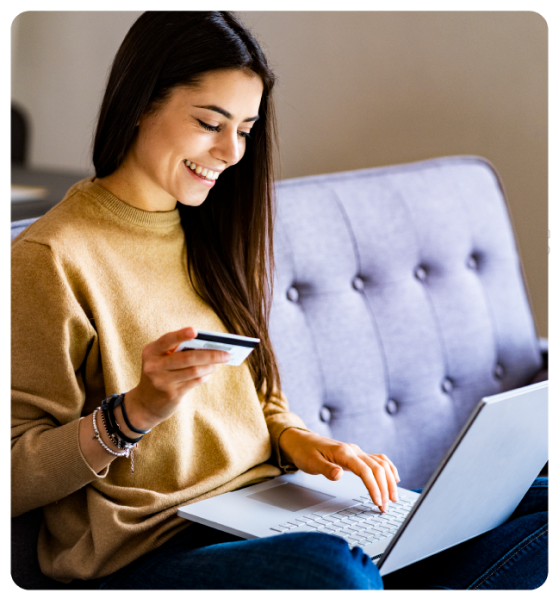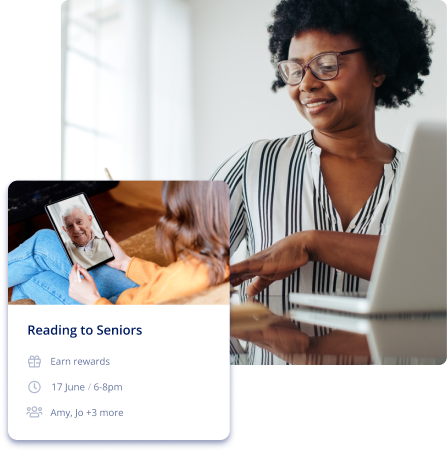 Infuse purpose into your customer experience
"We couldn't be prouder to call Microsoft Bing the search engine that gives back. Benevity made it easy to develop a customer experience for both customers and nonprofits that matches our vision. The best part is that we are able to empower Bing customers to direct donations to causes they care about, making their searches all the more impactful."
— Jordi Ribas, CVP, Engineering
Benevity API FAQs
What is a giving API?
A giving API (application programming interface), also known as a donation API or charity API, allows companies to enable customer donations directly from their existing websites or applications and disburse the funds securely to charitable organizations.
How does Benevity's Giving API work?
Benevity's Giving API integrates with your website(s) and application(s) so customers can donate seamlessly. All the customer needs to do is search for and choose a nonprofit they want to support and then donate any amount. On the back end, Benevity's powerful API returns search results based on your program's eligibility criteria, facilitates the secure transfer of funds to nonprofits with our disbursement engine, issues automated tax receipts or donation acknowledgments and records the donation for nonprofits to view through the Benevity Causes Portal.
What are some common ways to use Benevity's Giving API?
Benevity's Giving API can power donations on any number of applications. The most common integrations include:
Purchase integrations — Add rebates and rewards redeemable for donations to a selected cause or nonprofit of the customer's choice. You can embed round-up or add-on donation capabilities into your website and mobile app.
Rewards and loyalty programs — Convert loyalty points into donation currency, with corporate matching offered to create a deeper connection with your brand.
Online banking — Embed a personal giving account into a customer's online banking interface, offer donation rewards for new product sign-ups, or enable customers to donate extra dollars or cents with each transaction.
Why should we add a donation API to our customer experience?
When you involve customers in your charitable giving, they trust you more. Increased trust leads to greater brand affinity. In these times of economic uncertainty, demonstrating purpose to your socially minded customers (and including them in it!) has a direct impact on profit. It's more critical than ever for your communities, your customers and your business.
See Benevity in action!
Book a live demo
1. Company information
2. Your information
3. Your request