Key Trends Shaping Corporate Purpose in 2023
Insights from the top purpose event of the year, Benevity Live!


How do you evolve your corporate purpose and social impact programs while navigating major societal shifts — an economic downturn, disconnected hybrid and remote employees, bigger expectations to advance DEI (and the list goes on)? For the 1,500+ changemakers who came together for Benevity Live!, it was clear that leaning harder into that purpose is how they're paving the path forward through uncertainty.

This article explores the five key trends and insights that emerged from the corporate purpose event of the year and the ways the world's most courageous brands are continuing to show up when it's needed most.

---

Trend 1: Pitting purpose against polarization
Taking a stand on big issues can be risky business in a world where people are increasingly divided. Unsurprisingly, tension prevails among CSR leaders on whether or not to show up publicly on politicized issues:


The Purpose / Polarization Dichotomy

Benevity 2023 CSR Leaders Survey



But when faced with the dichotomy of whether to be courageous or cautious, a panel of trailblazers encouraged us to embrace courage.
In the panel discussion — Compelling Change: Business as a Force For Good — Brandi Halls, Chief Ethics Officer at Lush Fresh Handmade Cosmetics described how Lush translates big statements into big action on climate and social issues.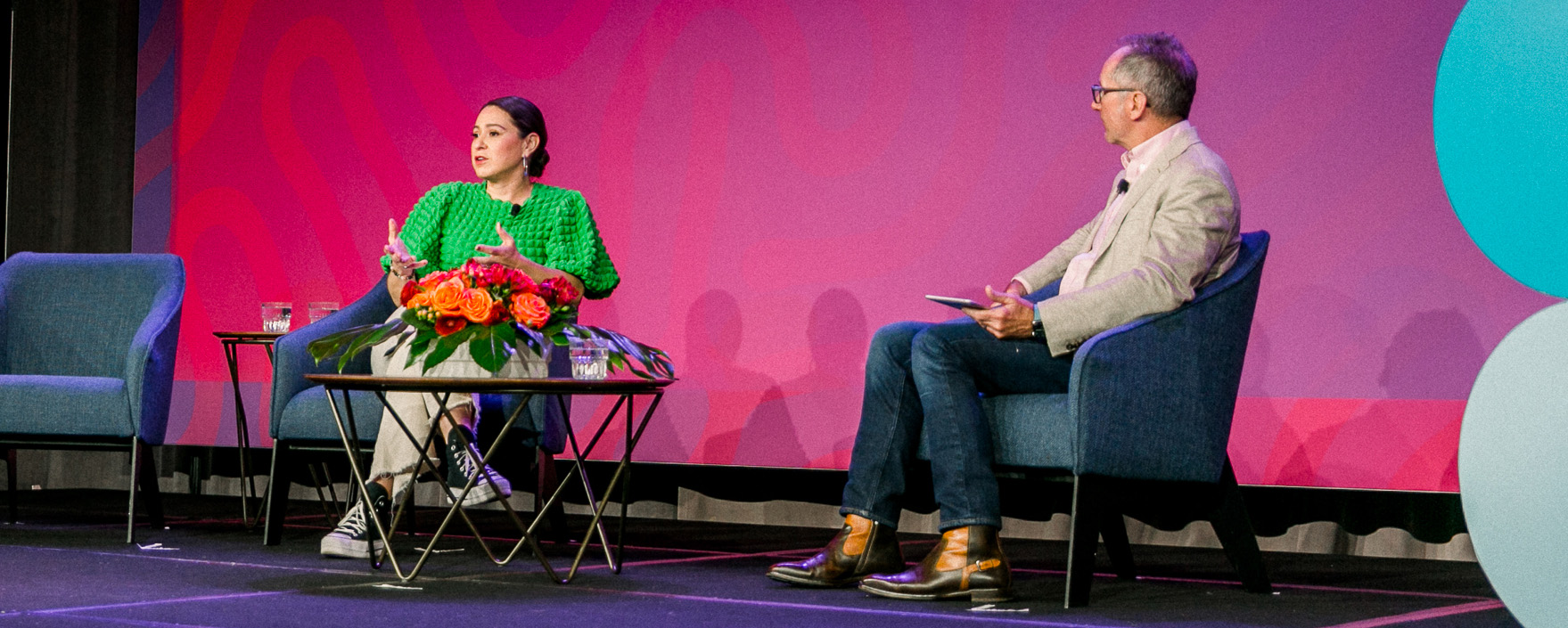 For Lush, a company with a track record of backing up their climate commitments with bold actions, it's not just about minimizing harm but maximizing positive impact. They invented packaging-free products (saving 167 million plastic bottles from landfill because of their shampoo bars) and they donate 100% of the price of their Charity Pot lotion to grassroots organizations focused on direct action and systemic solutions. They not only source sustainable ingredients and replace what they use, they go further to grow more than they use, regenerating the planet. And they actively and vocally fight the climate crisis alongside the groups most impacted by it — Indigenous peoples — funding frontline defenders to help them protect their land, rights and culture.

What it means to be courageous will look different for every company, but the perceived risk isn't as scary as it looks because employees and customers increasingly think of themselves as activists already. Brandi stressed that companies should hire those activists and then empower them to shape the business.


"The shared experience that I would offer you all is: employ activists. That has allowed us to step into conversations from a place where there's less fear, because our activists are out in the community already. And empower them with budgets, decision making, and with the ability to shape your business.

"
— Brandi Halls, Chief Ethics Officer, North America,
Lush Fresh Handmade Cosmetics
---


Trend 2: Adopting a quieter approach to giving
While the current economic climate is putting companies and purpose to the test, our client community remains committed to being a force for good, although a bit differently than in previous years. Many companies are changing the focus of their social investments in 2023, leaning in to support those closest to them — their employees and local communities. It's an approach to corporate philanthropy that we're calling 'quiet giving'.
Qui•et Giv•ing
[ kwī-ət giv-iŋ ] verb


How companies will demonstrate their corporate purpose during difficult times, characterized by turning their focus inward to center investments on their employees and local communities

As an early adopter of quiet giving, Morningstar discussed their "inner work" in their Benevity Live! session, How to Successfully Launch Your Purpose Program on the Global Stage.

When the pandemic hit, employee interest in assisting their local communities surged, leading to the quick creation of Morningstar's COVID-19 Community Response Initiative and a group of Community Champions to lead more regional efforts across the 30 countries they operate in.

Morningstar also introduced program elements focused on local communities in each office region such as Global Volunteer Days, launched Changemaker Grants to fund individual employee efforts in their communities and scaled a Chicago-based food drive into a Global Giving drive where each office fundraised for a local nonprofit. These initiatives led to 70% program participation, with outcomes including $440,000 donated and 23,000 hours volunteered.
Another quiet giving champion who's making a loud impact is Toast. The restaurant management software company shared how they're "Creating a Recipe for Goodness," getting 48% of their hybrid employees participating in their corporate purpose program in just five months by activating 40 local committee chairs to hold 150 volunteer events. Toast then spreads the love even further using their point-of-sale system to enable restaurant guests to round up their checks for charity, raising $101,000 for hundreds of local nonprofits.



Morningstar and Toast demonstrated that embracing quiet giving by engaging employees and localizing efforts has an immediate and sustained impact on your people and your communities.


---

Trend 3: Building communities within companies through volunteerism
With remote and hybrid work environments becoming the norm, there's more flexibility than ever, but it's come at the cost of disconnection. So companies are turning to their corporate purpose programs to help foster connections and build stronger cultures. And volunteering is emerging as a key lever to bring people together.

74% of CSR

leaders will be increasing their use of in-person volunteering around office locations to improve employee connection.




— The State of Corporate Purpose 2023

In their session, Growing Your Global Volunteering Program, Motorola Solutions spoke about using their volunteer program as a reason for their employees to feel good about coming back into the office post-pandemic. And it worked.


Motorola Solutions has built and maintained a robust, tiered network of volunteer champions who are empowered to lead locally relevant volunteer initiatives. They have successfully leveraged this network, a strong partnership with the company's internal communications team, compelling volunteer incentives and leadership buy-in at the highest levels to achieve their best volunteering year ever.
In 2022, more than 1 in 4 employees volunteered, helping Motorola Solutions realize a 1,500% increase in international volunteer participation since 2019. Employees created 300+ volunteer opportunities in 25 unique locations, helping to benefit more than 4,000 nonprofits through giving and volunteering combined.
Stories like Motorola Solutions' prove employees — regardless of location or how they work (hybrid, remote, etc.) are increasingly leveraging volunteering to uplift their local communities and reconnect with one another. Doing good for others while creating a sense of connection, belonging and purpose at work is something every generation is increasingly getting behind.


---

Trend 4: Advancing Diversity, Equity and Inclusion through Employee Resource Groups
Employee Resource Groups (ERGs), or affinity groups, are quickly gaining traction as an effective tool for driving cultural change at work and societal change out in the world, as they help to create a sense of belonging and build empathy and allyship. So it's not surprising that ERGs are one of the top three DEI initiatives that will be invested in over the next two years, according to the CSR leaders we recently surveyed.

In their Benevity Live! session, Activating All Levers to Drive Participation and Engagement, Relativity discussed how powerful these groups of employees are in supporting their mission, and doing the work to help drive that mission forward.


Relativity looks to their ERGs, or as they call them, Community Resource Groups (CRGs), to drive participation and engagement in heritage months like Black History month and Pride month. Their CRGs use Benevity's micro-actions module to promote small, positive actions all employees can take that align with their group's objectives, and their CRG members are among the top volunteers in the company.

"I think micro-actions are a perfect tool to use during heritage months. Our CRGs are great educators. They help us become better allies. They share historical context and amazing pieces of culture — which can now be quantified and tracked. And we can commit to doing actions that matter."




— Colleen Costello, Head of Social Impact, Relativity

With a membership of 150-400 members and allies, each of Relativity's eight CRGs receives an impact grant they can donate to the nonprofit of their choice. To further their collective impact, Relativity launches 2:1 matching campaigns in support of the CRG-chosen causes.

Employee Resource Groups play an integral role in advancing DEI and adopting an ERG strategy is a must-have for DEI-focused companies in 2023 and beyond.


---
Trend 5: Moving from ESG disclosures to positive outcomes
The last few years have seen a significant increase in Environmental, Social and Governance (ESG) disclosures globally, and there's a growing push toward transparency. However, stakeholders also recognize that ESG reporting needs to evolve from merely focusing on disclosures to emphasizing positive outcomes.

As the ESG focus shifts, CSR also has to shift. During her keynote, Benevity's CEO Kelly Schmitt underscored the need to transition from a giving mindset — one that measures metrics like dollars donated and hours volunteered — to an impact-driving one. She envisions a future with a standardized measurement of outcomes that would enable companies and individuals to make more informed giving decisions and visibly see the outcomes — whether that's the number of meals provided, people sheltered, or scholarships awarded.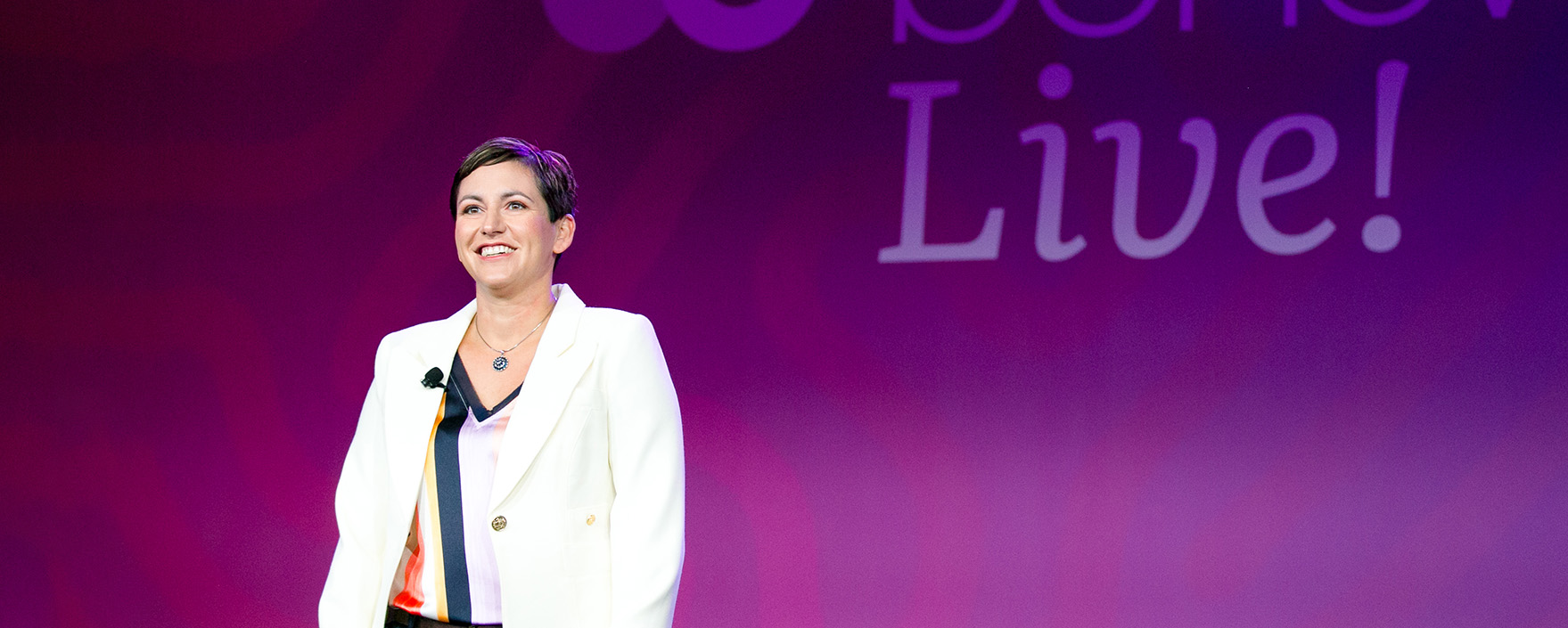 When people give, they want to know their dollars are making a difference to the causes they care about — without placing extra reporting burdens on nonprofits. With concrete data on impact, donors are more likely to increase their frequency of support over time, while feeling even better about their giving.

As individual and company expectations evolve, CSR leaders are looking to adopt standardized data and reporting tools. These tools will enable companies to understand the outcomes they're achieving and provide a way to benchmark progress and impact over time to improve investment decisions and ultimately, achieve greater local and global impact.


---

What's next?
Despite the challenges of the past few years, one thing was made abundantly clear at Benevity Live!: corporate purpose has not only endured but thrived, transforming businesses and communities alike. It's a potent reminder that, as we move into a future that will likely come with some more volatility, uncertainty and complexity, these trends will continue to shape corporate purpose and, hopefully, a better world.

For a deeper dive into these trends and more, we invite you to read the State of Corporate Purpose 2023. In it, you'll find data and insights from nearly 1,000 companies that reveal how corporate purpose is evolving.