Hear directly from Dolby Laboratories as they explain how Benevity reporting and a client success approach are helping them make data-driven decisions and be more strategic in how they engage their employees. Plus, they share the value of using an all-in-one platform.
Benevity: Could you introduce yourselves?
Allison: I'm Allison Robinson and I'm the community relations manager at Dolby Laboratories. And my work is really focused on engaging the company and our employees in making a positive impact in our local communities.
Simone: My name is Simone Price. I'm a community relations manager on the community relations team.
I support our company and employees in getting engaged in the community and I also work with our global offices to activate them in our Dolby Cares program.
Dolby has 2,000 employees in 25 global offices
Benevity: How many employees does Dolby have and where are they located?
Allison: So, Dolby Laboratories is a global company. Our headquarters is based in San Francisco and we have, I would say, 25 plus global offices around the world, and we have about 2,000 employees.
Dolby wanted to think about what their Goodness program would look like in 50 years
Benevity: Tell us about the history of your program.
Simone: The Dolby Cares program began about five years ago at the turn of our 50th anniversary as a company. We are really looking towards to the next 50 or 100 years of Dolby.
Who's going to work for us? Who are we going to work with in the industries that we support? And we realized that not only as a community relations program something that we needed, but that it would be better for our company and the communities that we serve.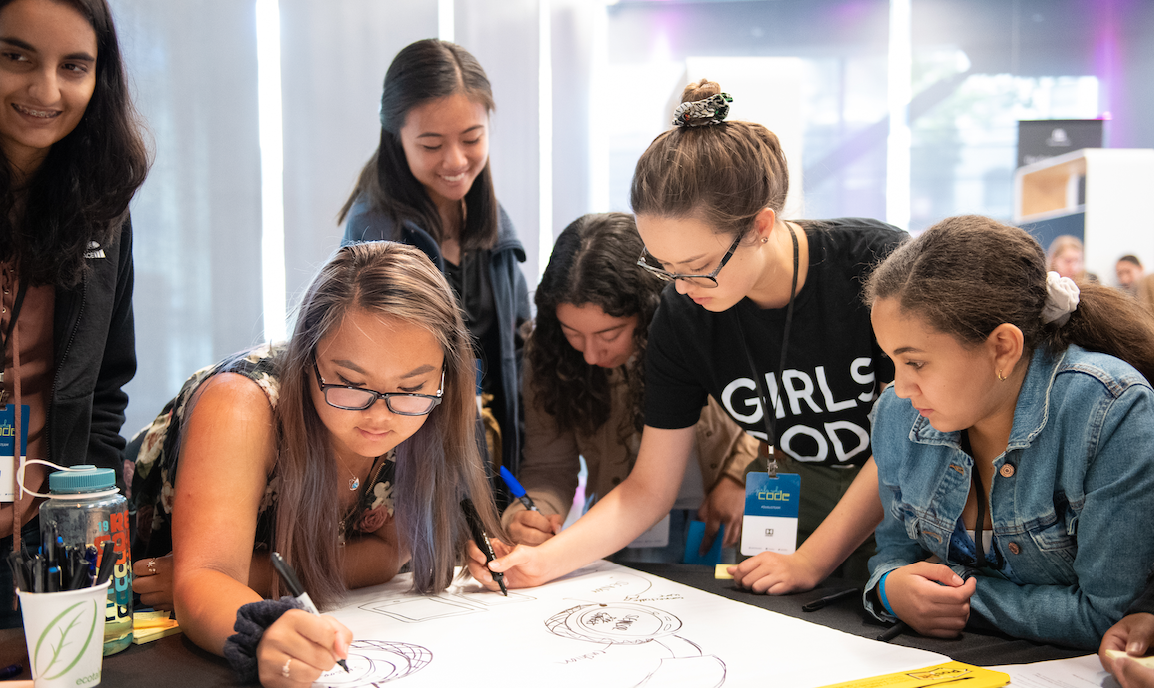 Support during implementation and while learning the product
Benevity: What has it been like to work with Benevity?
Simone: So, working with that Benevity team, to be honest is a pleasure. Everything from implementation to the support team and our help tickets and then working weekly with our relationship manager, Laura, has been really impressive.
They have supported us in learning so much about the many facets of the product and thinking differently about how we engage our employees in the community.
Our communication resources to the use of our data to make data-driven decisions has jumped ten-fold. We have had such great experience working with Benevity and the many people within this company. We are really looking forward in seeing growth alongside them.
What have been some of the benefits of implementing the Benevity solution?
Allison: So, there have been many benefits in implementing the Benevity. The first that comes to mind is just the communication platform. So, having now one central location for both our matching gifts and volunteerism.
Our employees now have one location to access information about how they can get involved and how they can make an impact, and in having both available in one space I think it's just a great benefit because it allows them to want to engage in something they are passionate about.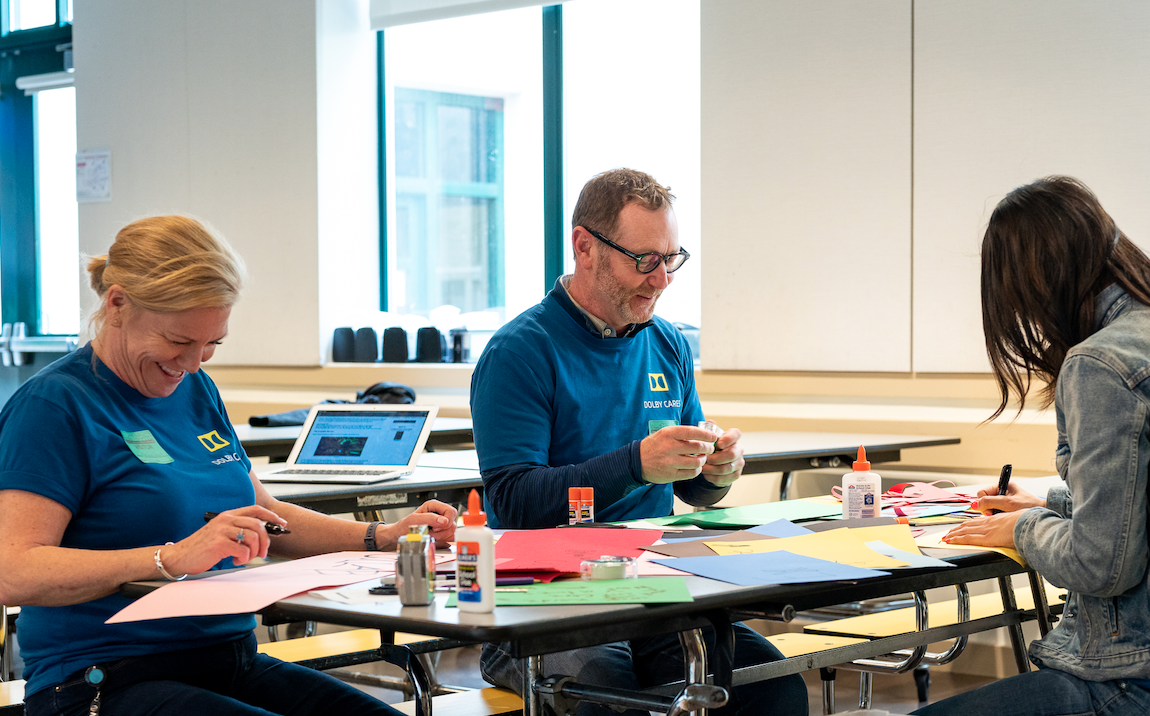 Reporting helps Dolby make more strategic decisions
I would say also just the accessibility of it, now having more organizations to access and available to them. I think that consist of opportunity to engage them further in areas that they really like to.
And then lastly, I would say that the reporting piece. It's something that is really new to us and that we're really enjoying.
It's not just the information that we now have, we are able to make better decisions around how we are launching our campaigns, how are we engaging with employees and it's been a huge benefit to the design of our program and how we're thinking about what we'll do in the future.
A 'mind-blowing' experience for employees
Benevity: What feedback have you received from Dolby employees about the platform?
Simone: So, when we first launched the platform just over a year ago, I think our employees really didn't know what to expect. The fact that we were able to have such a clean, accessible, beautifully-designed platform where they can access everything from start to finish.
Their matching gifts. They can explore giving opportunities. They can also explore the volunteering opportunities.
I think it's been frankly mind-blowing for many of our employees. They have said that it is very accessible. It supports them in their giving and they're really excited how they can continue to grow our program and utilizing every tool.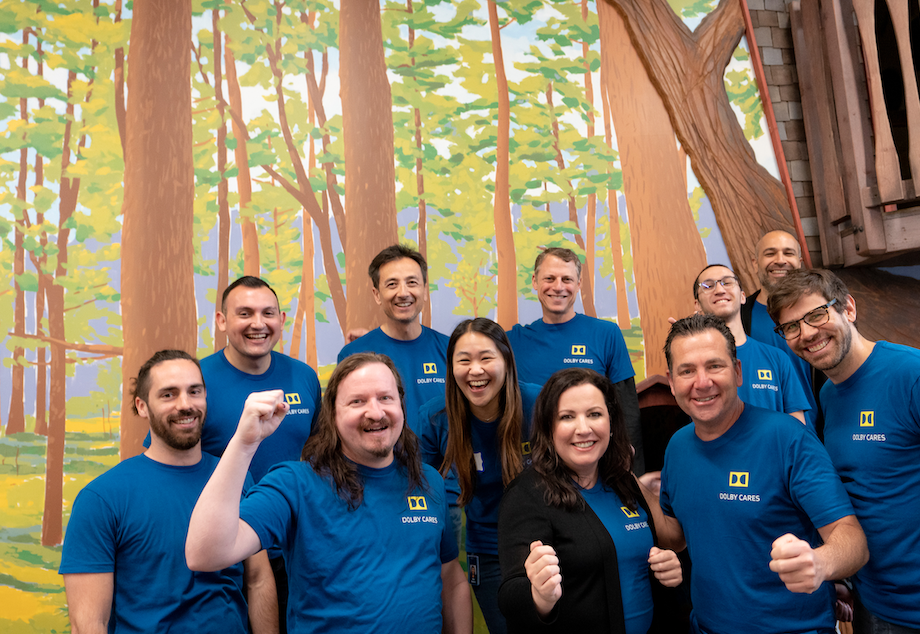 A tool to help grow the Dolby program
We have a model. We have global ambassadors that support our program in the different offices that they work out of. And with the program being so new, I think they really see this as a great tool to grow the Dolby Cares program, grow our many partners in the community, and continue to build our legacy of giving and contributing to our communities.
Ready to see how Benevity can help you give every employee, in every location, an equally engaging experience? Request a demo