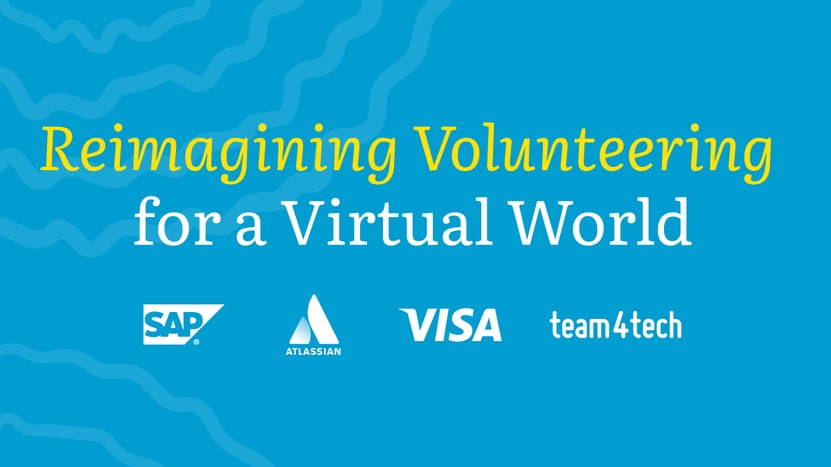 Reimagining Volunteering for a Virtual World
Strategies for shifting to virtual volunteering ahead of your annual campaign
It's the most wonderful time of the year, when many companies have volunteer weeks or days of service planned. And with COVID-19 continuing to affect the way we work and connect, engaging your people through volunteering is more important than ever. It may look a little different this year, but it can be just as impactful.
Hear how purpose-driven companies SAP, Atlassian, Visa and Team4Tech are pivoting to long-term virtual strategies that embrace the remote reality.
You'll learn:
How companies are redefining volunteering for a world of remote work and virtual engagement.
Steps clients are taking to pivot their days of service
Strategies for connecting your people with skills-based digital volunteering opportunities.