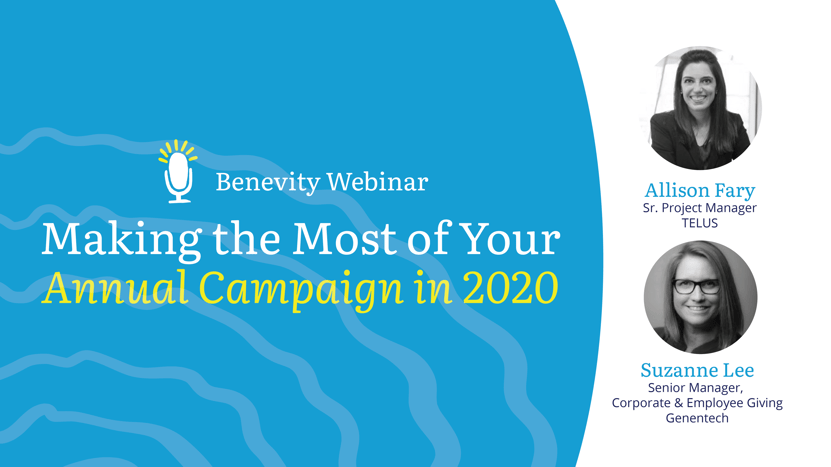 Making the Most of Your Annual Campaign in 2020
How to inspire engagement and drive impact in an unusual time
With all of the change and disruption this year, CSR programs can be more impactful than ever. As your annual campaign plans begin to take shape, how can you channel the challenges of 2020 into fresh opportunities to build engagement and connection — and create real social impact — when it's needed most?
Hear how TELUS and Genentech are turning a year of change into a year of impact. You'll learn:
Communication strategies to engage your people in giving, whether they're in the office or working remotely.
New and creative approaches, like virtual volunteering, positive actions, small acts of kindness and micro-donations via payroll.
Inspiration and ideas for an amazing GivingTuesday.