We've all heard it. "100% of your donation goes to the charity." This statement is proudly made and well-intended. And yet, it masks the very real costs and complexity of getting money to charities and nonprofits, especially when it comes to corporate giving. This myth doesn't help anyone — charities, donors or companies.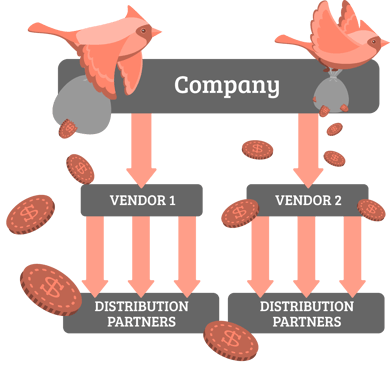 The third-party vendors that companies use to manage their program(s) often don't (or can't) handle the crucial process of sending money to the charities. And that means they may have to outsource to a patchwork of other vendors to get money to charities.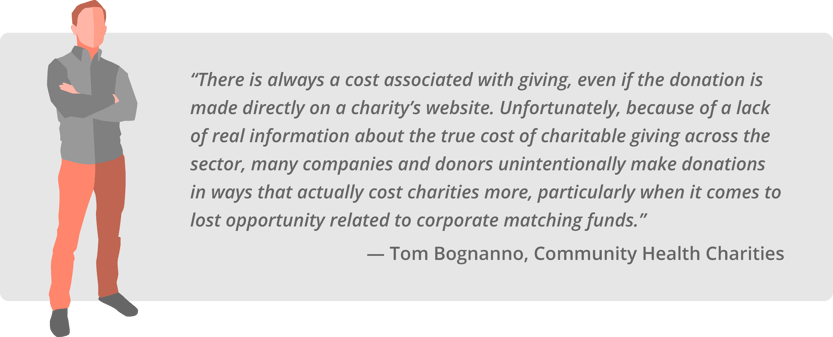 In this scenario, even if your corporate giving vendor says 100% of the funds goes to the charity, it's just not possible. Their outsourced charity distribution vendors are charging anywhere from 4-25% of the donation in payment processing fees.That doesn't sound like 100% of the donation to us.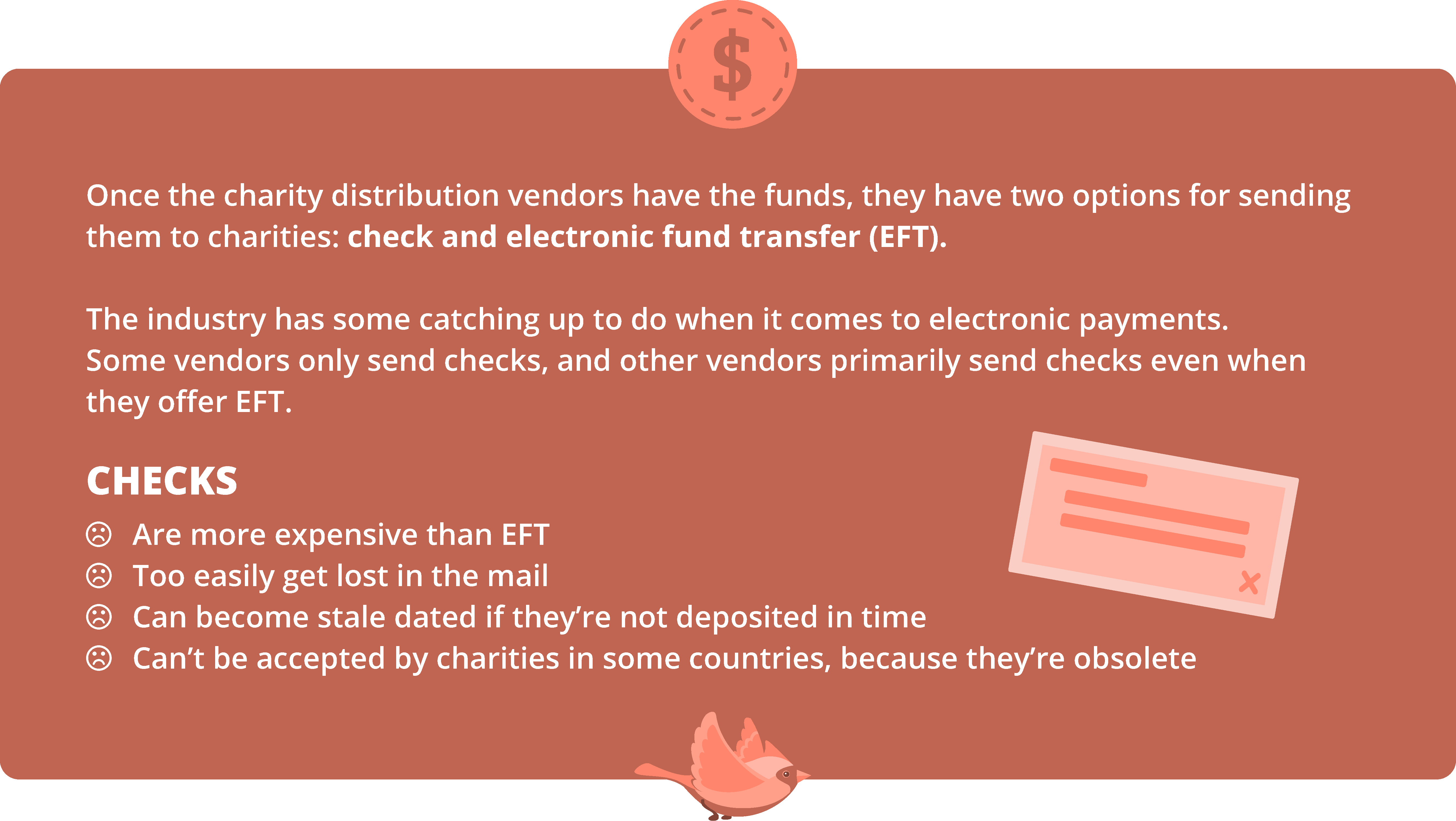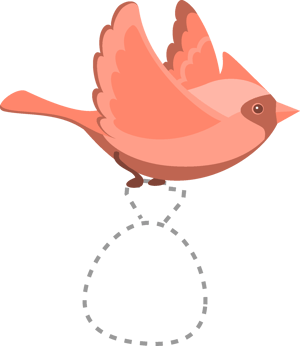 No matter which way vendors are disbursing corporate giving funds, the costs are too high — especially when it comes to checks.
Between fees from third-party vendors (and their distribution vendors!), and the costs to process and record donations, and to create and send tax receipts, up to 35% of your donation may never make it to the charity through traditional ways of disbursing corporate giving funds.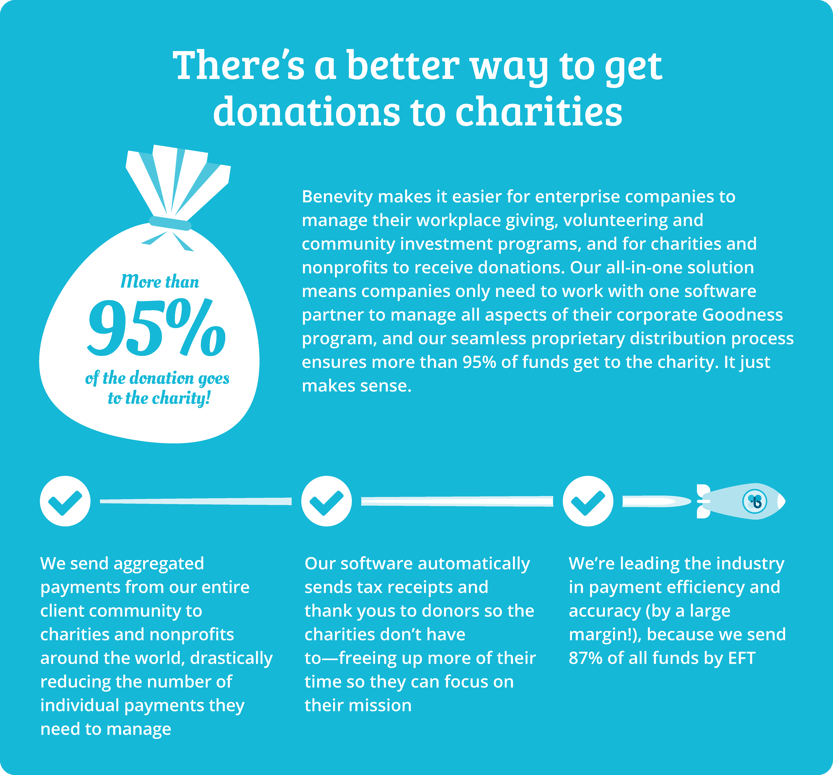 Save the infographic as a PDF or JPEG and help spread the knowledge!
Learn more about this topic and why if, "100% of Your Donation Goes to the Charity" May Do More Harm Than Good.
Considering a workplace giving solution? Learn more about your vendor's pricing model by asking these three key questions.
Want to find out more about how our Goodness platform works? Schedule a demo with us!