If ever there was a time to reboot purpose, it's now
It's been a weird time since Goodness Matters, our annual client conference. We've gone from an air of inspiration and celebration to one of shock and uncertainty, as COVID-19 has reached pandemic levels.
But one thing has not changed. At Goodness Matters, we told the over 400 passionate CSR leaders in attendance that they are the most important people in their companies right now. And we believe that's more true today than it's ever been.
As we navigate this uncharted territory together, we're going to have to "re" a lot of things. Re-think, re-visit, re-invent and — most importantly — re-purpose (the theme of this year's Goodness Matters). Because …
1. We Are the Holders of Hope
Before any of us had heard of COVID-19, trust in nearly every institution and leader had been declining. As we heard from Bianca Boyd, Interim General Manager at Edelman, their latest research shows that 69% of people don't have confidence in their current societal leaders to address their country's challenges.
NGOs are seen as the most ethical institution to improve society, while Business is seen as the most competent. And a company's ethics are now three times more important to public trust than their competence.
So, as companies, we have a tremendous opportunity to ease the anxiety, fear and disconnection that many people are feeling right now, by embracing a "We are We, Not Just Me" orientation. Trust is hard to earn and easy to lose.
If we focus on working with nonprofits, governments and our people to do the right thing, we will all come through the other side together and create lasting change.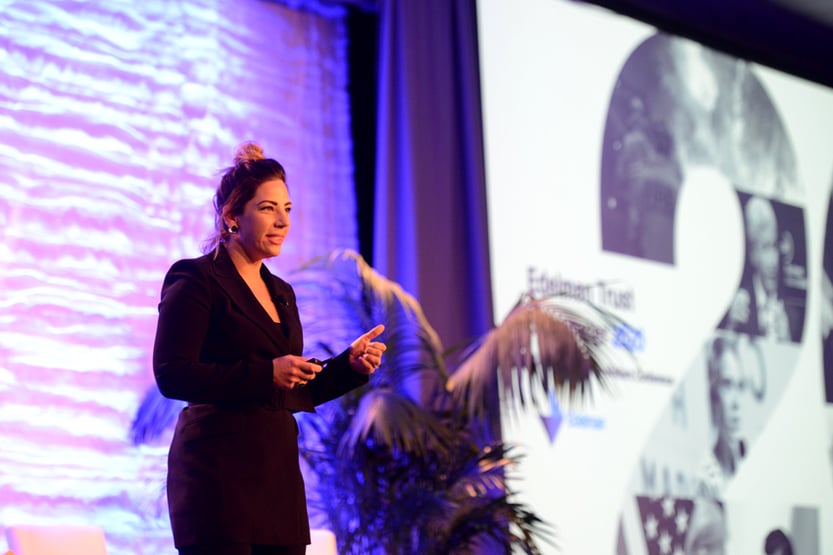 2. Purpose is Personal
It's important for companies to lead with purpose, but we need to remember that purpose is also personal. In addition to corporate initiatives, companies have an unprecedented opportunity to drive social change by empowering and amplifying their people's personal passions around what's happening in their families, their communities and the world.
Many companies are already engaging their people in personal ways to solve global problems, through giving and volunteering opportunities that ladder up to the SDGs.
At Goodness Matters, John McArthurSenior Fellow at the Brookings Institution & Senior Advisor to the United Nations Foundation, said that's the key to getting past the paralysation that happens when we think, "The goals are so big; they're so vague; and I don't know what to do next."
It's easy to look at massive problems like poverty or global pandemics and feel like they're impossible to solve. But John shared a new perspective.
By reframing our mindsets, and looking at big goals as a way to get everyone on the same page on what we all care about, we can open up a world of opportunity for making a big impact, little by little.
Taking collective action on global issues has long-term business impacts too, as people's identities become more intertwined than ever with the companies they work for and buy from — especially when it comes to Gen Z.
Whitney Daily from Porter Novelli shared that 90% of Gen Z believe companies must take action to help solve social and environmental issues, and 83% of employees and 72% of consumers consider a company's purpose when deciding where to work or shop.
When we engage our people through purpose, it shows them we're all in this together. And, perhaps more importantly, it gives them a personal sense of efficacy that has the power to inspire a movement — with millions of people working together to solve the world's most pressing issues.
"Think not about what perfection and nirvana looks like, but ask a much simpler question: What can we do next? And what might we be able to do together?" - John McArthur, Senior Fellow, Brookings Institution & Senior Advisor, UN Foundation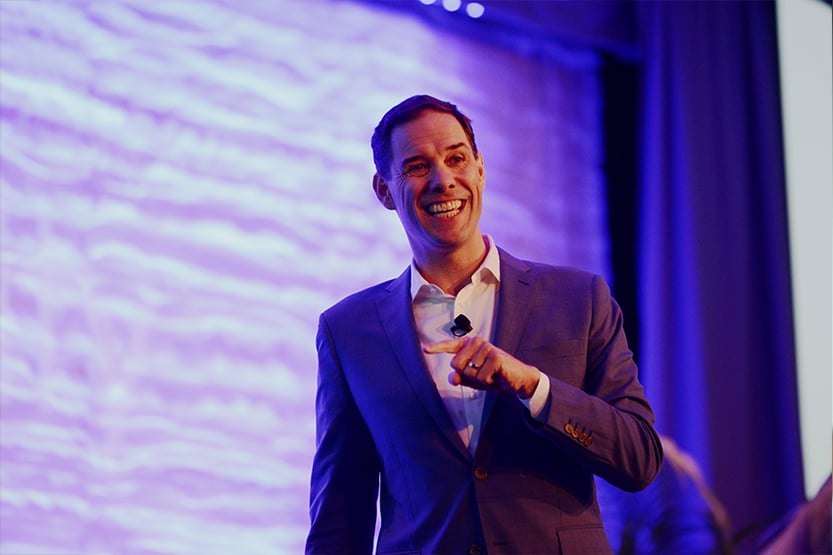 3. Impact is a Journey
The definition of impact is expanding. It's not just outputs and outcomes anymore. It's a journey that starts with someone discovering an issue and then feeling motivated to take action.
When they see the outcomes of their actions, they feel a sense of meaning — and hopefully that inspires them to do it all over again! When you put all the elements of this experience together, you have a new definition of impact.
This notion isn't a replacement for existing approaches to measuring impact, but a complementary ethos that can help us better understand how people move through their personal impact journey.
We already see leading companies living out this ethos by providing their employees with timely and relevant content through Benevity's Spark platform, and using other motivators that increase engagement and impact like enabling payroll giving and offering donation matching for their employees and customers.
And with a little help from behavioral science, we can better understand the other factors that motivate people to act. In his Goodness Matters presentation, Omar Parbhoo, Vice President at ideas42, outlined how complex the personal impact journey can be.
People are hungry to do good, especially in trying times like these where we want to be part of the solution. But donors often mull over where to give (with only so much time, attention and understanding of their options) to the point that they sometimes just don't give at all. Through an experiment, ideas42 identified ways we as companies can tap into people's instinctive behaviors and use technology to help inform donors and increase giving.
Something as simple as visually showing people their current impact (similar to the personalized stats offered on Spark's dashboard) primed them to increase their contributions. In this case, donors who received a personalized impact email in November (vs. a standard year-end email) increased their contributions overall by 12% by year end.
This is just one example of how companies can use behavioral science to help their people see the outcomes they're creating and gain a sense of meaning that leads to more Goodness — and greater impact. So Benevity is working with ideas42 to study and share more insights like this that you can you put into action.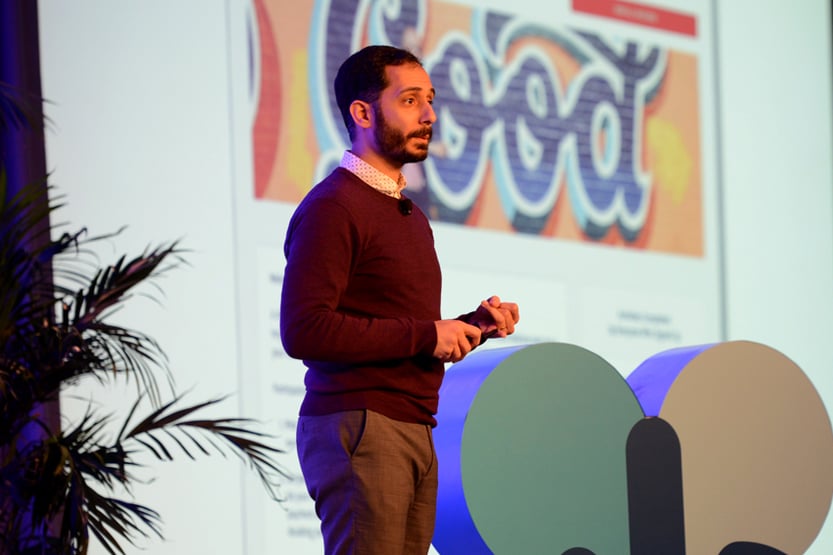 4. The Movement is Ours to Power
All of these things above have led to a paradigm shift, where companies and their people have been transformed into catalysts of social movements. As we navigate big (and sometimes intimidating) world problems, it's easy to wonder, "where do we even start?" We think it starts with you.
When you truly think of yourself as a catalyst who's powering movements — small and large, personal and cultural — that's when you help people become their best selves and we can make real impact on a global scale.
So when we say you're the most important person in your company right now, we mean it. Together with your peers, you are changing the way companies effectively engage their employees and customers, digging into what really matters to people, transforming the way businesses execute on corporate citizenship and changing the meaning of corporate culture.
And you are leaving behind a legacy not only for your company, but for yourself as an individual. So, how will you help power this movement? Consider what legacy you want to leave behind and ask yourself if you're creating it.
"When I think about legacy, I want Benevity to have made cultural impact; to act as connective tissue between what is good and right and true within and about people, and the actions that they take in their work and everyday lives that are aligned with that." - Bryan de Lottinville, Founder and CEO
5. Re:Purpose, It's Time for a Reboot!
We're in the throes of redefining a lot of what we thought we knew. First with the momentum around corporate purpose, the emergence of ESG as a measurement of purpose, and the myriad data that shows without question that good businesses do better.
And now with work culture, and world culture, being forever changed almost overnight with COVID-19. So, in the spirit of "we are we," it is it incumbent upon each of us to step up and do some "re".
We need to be brave enough and bold enough to reframe our mindsets, rethink business as usual and reboot purpose. Because when we connect meaningfully with our people, lead with courage, authenticity and the willingness to do the right thing … when we challenge conventional thinking — that's when we create that movement that has the power to change the world.
So, how will you reboot purpose?