Speakers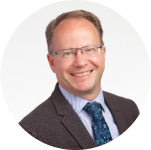 Michael Duncan, head of giving strategy & programmes

Michael joined the NatWest Group Sustainable Banking team in 2013 where he heads up the bank's global employee and customer giving policy and programmes and is passionate about driving positive societal outcomes through the bank's activities. He has spent most of his career in various roles at RBS covering internal audit, management support to the CEO and establishing the programme office to manage change in the aftermath of the financial crisis. He has also worked in local government finance, working with a children's charity, and teaching in Zimbabwe. He has a Finance degree from Loughborough University Business School and is a Certificated Member of the Chartered Banker Institute. Outside of work, along with his wife Brenda, he looks after his two young children, serves as a trustee director on a number of charities, and longs to have the time and energy to be more active and get fit again!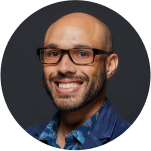 Jerome Tennille, Manager of Social impact & volunteerism
Jerome Tennille is the Manager of Social Impact & Volunteerism for Marriott International, where he leads the company's global employee volunteer program, and also manages The Ritz-Carlton brand's Community Footprints Program. In his role he designs guidelines, toolkits and policy to empower and equip Marriott associates to serve in their unique markets. Jerome also serves on the Governor's Commission on Service and Volunteerism for the state of Maryland. Prior to that Jerome held the position of Senior Manager of Impact Analysis and Assessment for Tragedy Assistance Program for Survivors (TAPS), a national organization that offers help, hope, and healing to all those grieving the death of a loved one serving in America's armed forces. Jerome holds a Master of Sustainability Leadership from Arizona State University and is designated as Certified in Volunteer Administration (CVA). He is also a veteran of the U.S. Navy. Jerome's work has been published by VolunteerMatch, Nonprofit Information, Impakter, Business 2 Community and more.
Andy Frain, Campaigns & public affairs manager

Andy Frain is the Campaigns Manager at the Charities Aid Foundation, who have been the Global Partner for Giving Tuesday since it arrived in the UK in 2014. Since then CAF has supported the growth of the campaign which now has thousands of partners in the form of individuals, charities and businesses all over the country.