Be the Good with Us
If you want to be part of a tech transformation, and change the way companies and people do good in the world, you belong at Benevity.
With every action, our clients are empowering a movement
of the coolest brands as clients
Life at Benevity
Open communication is welcome
The impact we make at work
Finding where I belong at Benevity
The Benefits of Being a Benevity-ite
Our commitment to a culture of belonging
Diversity, Equity, Inclusion and Belonging (DEIB) are part of Benevity's DNA. We want every Benevity-ite to feel included and thrive as their authentic selves. You'll see the impact of our investment in DEIB daily—from our Pride events and our Black Employee Network sessions to the diversity in our leadership team.
Donation matching & volunteer rewards
We want your experience to be meaningful, so we provide all kinds of ways to do good during your workday, or you can create and share your own opportunities! Plus, when you donate to your favourite cause, we'll match it, and when you volunteer, we'll reward you with funds you can donate — so the Goodness keeps going.
Mental health and well-being
Your mental health matters. We're committed to reducing the stigma surrounding mental health issues with regular well-being sessions, mental health related courses, as well as focused training for leaders. You'll get access to online therapy, tools and resources through our Inkblot and Lifeworks partnerships as well as through the Not Myself Today programme.
Leadership development
All Benevity-ites deserve a good leader, so we provide both internal and external leadership training, ongoing learning opportunities and an online leader hub with resources and information to help our leaders take care of their people.
Hybrid work
We know that work and life mix and understand everyone's ideal work space is different. That's why we provide as much flexibility as possible when it comes to where and when you work best.
Furry friends welcome
Dogs have a way of increasing happiness and decreasing stress, so we welcome your well-behaved furry friend here.
Four weeks of vacation
Vacation at Benevity starts at four weeks for everyone, and we encourage our people to take all of their days so they get the rest and rejuvenation they need to be their best selves.
Flexible health benefits
Choose from three levels of health coverage, plus get additional Health Spending Account funds to put towards health, wellness or RRSP contributions.
Bonus eligibility
We all work hard to achieve our moonshot, so everyone who makes an impact is rewarded based on a combination of company and individual success.
Stock options
While Benevity is a private company, we offer all of our people stock options when they join the team, so as Benevity succeeds we all succeed.
Parental leave programme
We support new parents, regardless of gender, with short-term paid leave, salary top-up for extended leave and a bonding bonus for parents who choose to share the time.
Benevity is a vibrant, growing place to work. I've always found the teams I work on and with to be full of people who honestly want to make a difference, both in the world and within the four walls of our offices.
Glassdoor Review
It's a company with a purpose to make the world a better place.
Glassdoor Review
I love the work I do every day and feel so lucky to be able to help some of the world's biggest brands propel their corporate giving programmes.
Glassdoor Review
The team is very positive and supportive! I am treated with trust and respect every time I bring ideas forward. I am encouraged to innovate and my strengths are recognised.
Glassdoor Review
Benevity promotes a culture of passionate service and client focus. The company truly strives to create lifelong partnerships by developing great software and helping to advance its clients' programmes. It feels great to be part of a team that is focused on making a real impact.
Glassdoor Review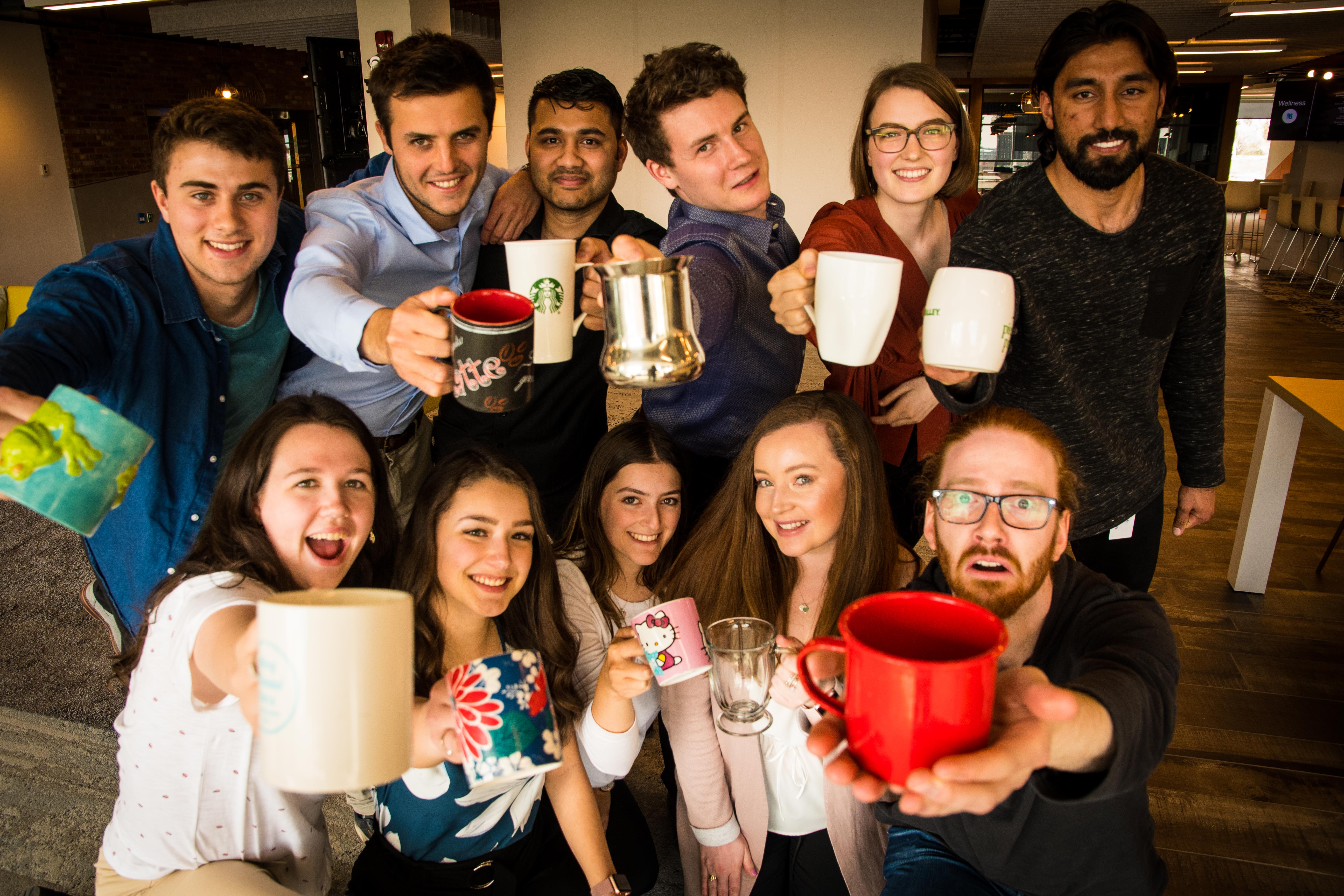 Intern Programme
We invest a lot in our internship programme because we love the perspectives, ideas and optimism our interns bring to our business. And we've worked hard to create a culture where new talent can truly grow, both professionally and personally. Many of our interns return for second internships or full-time positions.
We had great support from our leader, and we were given access to online courses to supplement the learning. We were also allocated time every week to work on a project outside of our usual work duties.
Former Benevity Intern
Awards & Accolades
2018–2021
Co-op Employer of the Year (50+ employees)
Tech Company of the Year
Top 100 CSR Influence Leaders
B Corp Best For The World 2019 – Customers
Start Alberta Tech Awards – Most Significant Tech Transaction of the Year
Canada's Top Small & Medium Employers
2012–17
Canada Technology Fast 50
Canada's Top Small & Medium Employers
Technology Fast 500
Best Digital Philanthropy Innovation