Want to see more engagement in your workplace giving programme?
Using real data from our Fortune 1000 clients, this guide to Workplace Giving will help you navigate the path to growing a modern, engagement-focused programme.
Download guide
Aug. 4 | 1:30-2:15 p.m. EDT
Online via Zoom
Come join us as we examine what employee benefits matter to your team! Employee retention and talent acquisition are strategic priority #1 or #2 for most companies. During this webinar, we will have a roundtable discussion with our own people leader, Janeen Speer, and other leaders in the space to discuss their approach to stand out as a coveted employer..
Other content in this category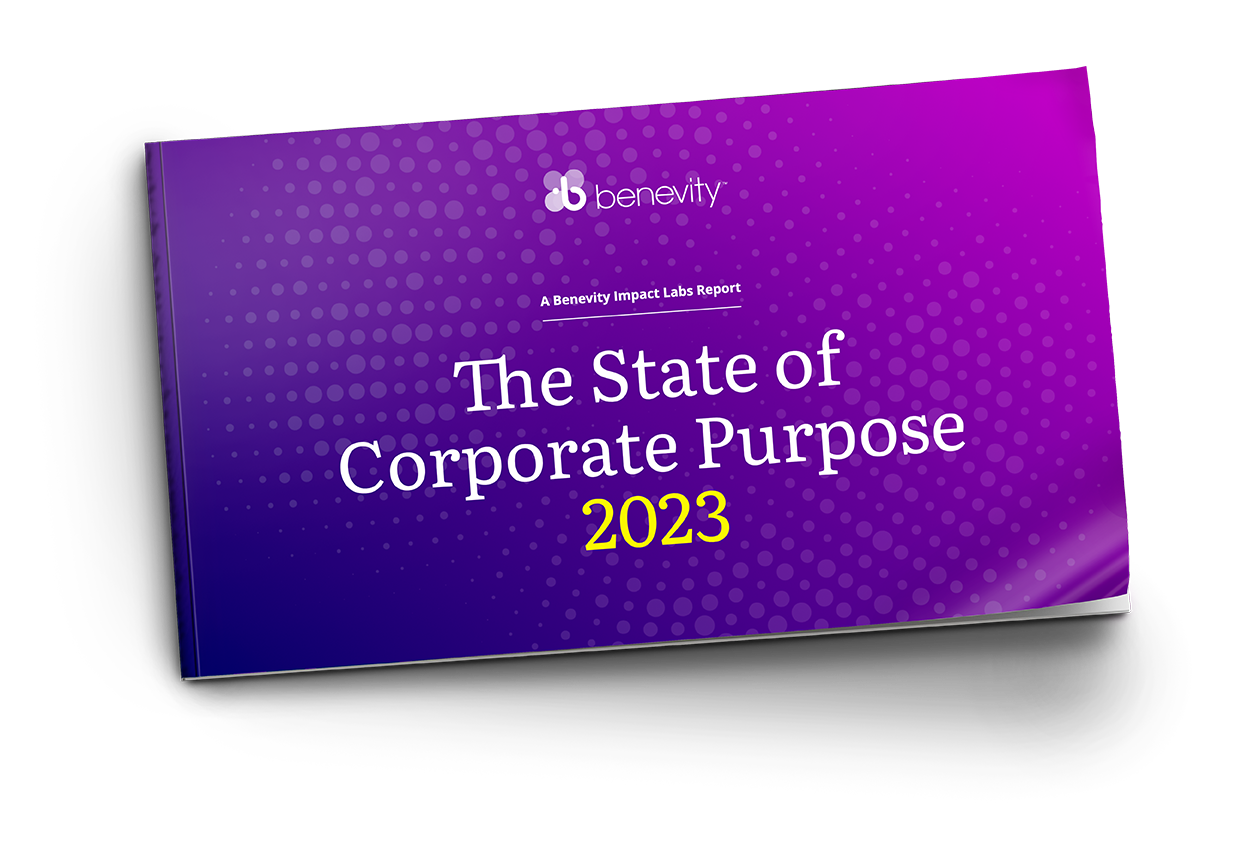 The State of Corporate Purpose 2023
The State of Corporate Purpose 2023: Navigating Uncertainty With Purpose