Speakers
Erin Labarge, Global lead, Volunteer Strategy and Employee Engagement

Erin spent the early part of her career in Event Production and PR representing consumer brands and local non-profit organizations. She joined SAP in 2006, holding roles in HR and Global Marketing. Then, motivated by a desire to support SAP's social impact work and to help employees grow their capacity for leadership, Erin began supporting SAP's CSR initiatives local to New York in 2008 alongside her role in Marketing. In 2015, she joined SAP's CSR team full-time to lead strategic programming and volunteer initiatives for the United States. That evolved into a role driving strategic volunteer programming for the North America region, and in April 2021, Erin took on leadership of SAP's global volunteer and employee engagement strategy.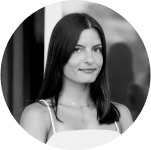 Cinta Ardit, Global Volunteering Program Lead

Cinta Ardit is the Global Volunteering Lead at Glovo, responsible for the corporate volunteering program "Glovo Cares" through which Glovo employees are able to contribute to social and environmental causes. During the past 3 years at Glovo, Cinta has built the program from scratch and has managed to engage 180 employees in more than 20 countries. Her top priorities for the year are: boosting participation through the organisation of various volunteering activities including 2 global volunteering weeks, building an engaged community of local volunteering ambassadors and tracking the impact both internally and externally.
Laura Caporossi, External Partnerships & Programme Manager
Laura Caporossi, from the Lendlease Europe team, has worked at Lendlease for over 13 years now and she can surely say this is the longest relationship she have ever had! Lendlease has a long and proud history of building and supporting resilient communities, and continues to strive to go above and beyond what is expected when it comes to making a different in their communities. Since 2012 Laura has been working for Lendlease Foundation, part of their Sustainability Business Unit, as Global Programme Manager managing high impact purpose-driven community programmes and leading their regional CSR strategy.