Speakers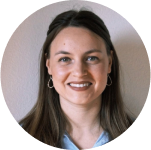 Nina Zellweger, Corporate Social Responsibility Specialist

Nina is the Corporate Social Responsibility Specialist at Nexthink. She has been responsible for driving the company's CSR initiatives since she joined the team in 2019. Her role includes developing Nexthink's strategy at a corporate level and leading the company's Volunteering Program. Nina is passionate about creating a place of work that empowers employees to positively contribute to their communities and our planet. With a background in Hospitality & Management, Nina had the opportunity to work abroad and spend time volunteering in India. Upon her return to her home country of Switzerland, she wanted to find a job where she could create meaning and purpose in her role and for the team overall. Today, she is fulfilling that goal in her position at Nexthink and is excited to continue advocating for the important causes that our world faces today.
Lisa Gleason, Senior Manager of corporate responsibility
Lisa Gleason serves as the Senior Manager of Corporate Responsibility at FactSet Research Systems Inc. where she manages volunteerism, employee engagement and charitable giving for FactSet's offices across the Americas. Prior to joining FactSet, Lisa worked as a program officer in the PSEG Foundation where she engaged and strengthened relationships with key stakeholders that aligned with the company's giving strategy and business objectives, specializing in STEM education. Lisa began her career with the nonprofit organization, Junior Achievement of Delaware. She obtained a Bachelor's degree in Communication from the University of Delaware.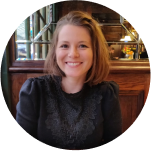 Mathilde Pellen, Senior Customer Sucess

Mathilde Pellen is Senior Customer Manager at Alaya, the Employee Purpose Platform to engage employees and make an impact on today's social and environmental challenges. Alaya works with companies around the world to build a purpose-driven culture, whether it's through volunteering, giving, wellbeing and other positive actions.