How Atlassian designed a skills-based volunteering program that digs deep
Learn how Australia's largest software company designed and launched a skills-based volunteering program using Spark by Benevity. Engage 4 Good created big results for both the organizations it supported and Atlassian's own people.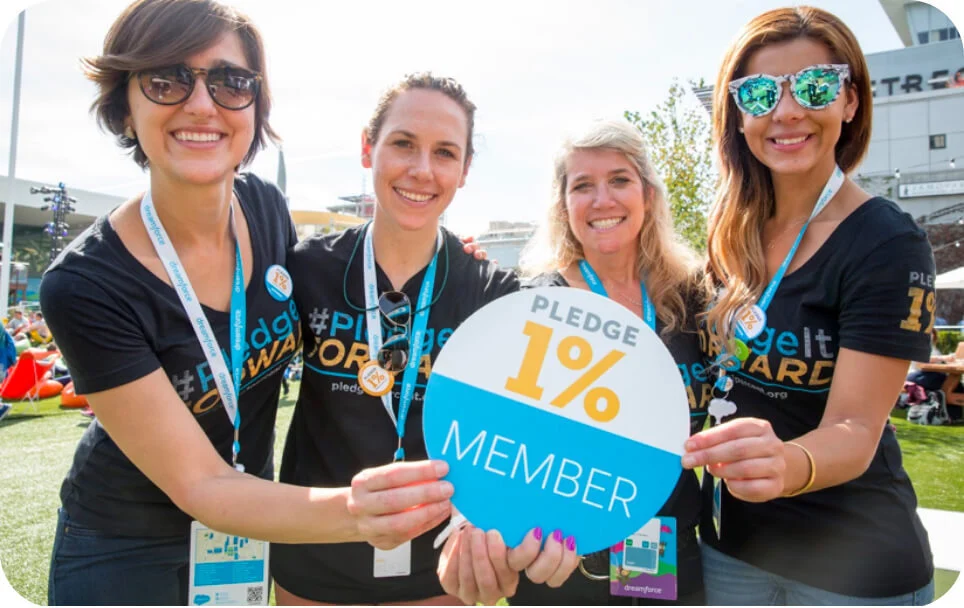 Creating community
With employees in over 27 countries and in a broad spectrum of roles, Australia-based Atlassian needed a way to create community for their people and inspire them to live the company's mission to "unleash the potential of every team."
Atlassian's Pledge 1% contributes 1% of employee time, company equity, products and annual profits to the Atlassian Foundation. The Foundation provides funding and resources to support donations, volunteering and donations of Atlassian products to nonprofits.
Benevity's employee engagement tool, Spark, enabled them to develop more robust giving and volunteering initiatives.
Formalizing skills-based volunteering with the launch of Engage 4 Good
While skills-based volunteering had existed for some time at Atlassian, it was mostly on an ad hoc basis. Atlassian took the opportunity to create a pilot program which invited nonprofits and social enterprises to apply for a project. The team matched the projects with Atlassian volunteers based on their skills.
These are the results over three to four months:
"Skills-based volunteering is not so much about big numbers, it's about deep engagement."


— Lauren Black, Social Impact Specialist
Atlassian Foundation
Volunteering pilot demonstrates impact, efficiency and effectiveness
The impact of the volunteer pilot was significant for their partner organizations. These causes reported deepening their impact on their community or environment through:
Greater educational or employment outcomes.
Enhanced access to information.
Increased reach through organizational growth.
Improved service delivery.
Better user experience.

Volunteers found deeper connection with causes and Atlassian
It's not only nonprofits who benefit when employees donate their time to a cause. Skills-based volunteering at Atlassian also had a profound impact on the volunteers themselves.
Almost 90% of employees reported feeling a deeper connection to both the causes they engaged with and Atlassian, over 80% said they gained valuable new skills along the way and close to 100% of the participants would recommend skills-based volunteering to a colleague.
8 ways to fire up skills-based volunteering
What makes for a successful skills-based volunteering program? Atlassian identified these eight key best practices.
Define a realistic timeline and deadline.
Be specific about the skills required.
Create a localized experience.
Make the process simple.
Be clear about when people can volunteer.
Engage new employees.
Reach out to people who haven't participated.
Make it easy for your people to track time.
Evolving to an employee-led volunteer program and managing the program like a product
Volunteers were interviewed to understand their experience and pain points, discovering that project-volunteer matching and finding a suitable project were the biggest barriers. As a result, their team made the decision to manage the program more like a product. Engage 4 Good is now focused on growth, maturing the program and making it more employee-led.