What if your corporate purpose program could be the most important thing for the world right now? It could — and it is! If there's a single way to sum up Benevity's eighth annual Goodness Matters conference, that's it.
For the nearly 1,500 attendees who got to hear first-hand all the creative and adaptable ways the world's most purpose-driven companies responded to a year of global crises, it wasn't just a celebration but a revelation. One that led to contemplating how we can all think (and do) differently in a time when employees, customers and investors are all giving us license to do it, and when the work of CSR leaders like you is more necessary and impactful than ever.
The fitting theme of our eighth Goodness Matters conference was "8," and it was all about elev8ing purpose in a time of accelerated need, but a few exciting sub-themes emerged that we want to share with everyone who couldn't attend (and those who attended and want a recap). So, here they are — six enlightening trends from the corporate purpose event of the year that every company can put into action to change the world for the better.
1. Granting is fast becoming more flexible and trusting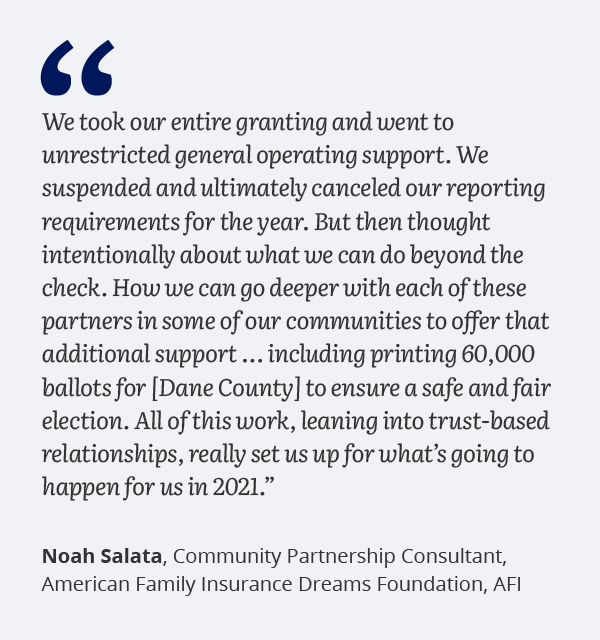 We heard from companies that the crises of the last year acceler8ed and illumin8ed the need to adapt corporate purpose programs in all kinds of ways, including how we support nonprofits through granting. We're seeing more companies streamline grant applications and reporting to remove burden on nonprofits so they can focus on what matters — the causes to which the grants are applied. And we're seeing more nonprofits being empowered to use the money however they need to create the most impact. In short, trust-based philanthropy is firmly taking hold. Where companies direct funds has also shifted, with a combination of supporting large, strategic grants to tackle big issues, as well as more small community grants. And when you add in those unrestricted funds and fewer administration requirements for nonprofits, those organizations can create a whole lot more impact, more quickly.
2. Companies continue to rewrite the playbook on volunteering
Virtual volunteering was once a nice-to-have, but today it's a must-have, and the need for it will far outlast COVID-19 to become part of the new hybrid world. And the definition of volunteering is changing too. Corporate purpose leaders have challenged themselves to question what volunteering is and what it isn't — a conversation that lit up the Goodness Matters Slack workspace, with 36% of attendees jumping into the #virtualvolunteering channel. So it's not surprising that many programs are expanding to include a record number of volunteer opportunities which are small acts of kindness that people are often already doing — without a nonprofit attached — like handwashing, mask-wearing or meal delivery. Companies are then rewarding people for those actions with donation currency that lets them further support nonprofits they care about.
With an exponential rise in the power of the individual in a year that was led by movements, this expanded definition of volunteering is one of the ways companies are empowering people and giving them a sense of personal meaning and impact. And companies who offer this type of volunteering are seeing program participation soar up to 2.2 times. Encouraging and supporting these everyday acts was especially important when income was uncertain for donors and scarce for nonprofits. It also helped volunteering to continue to be about connection, personal and professional growth, and bettering our communities and ourselves. All of this leads us to believe that people-powered and people-initiated acts of kindness are likely here to stay.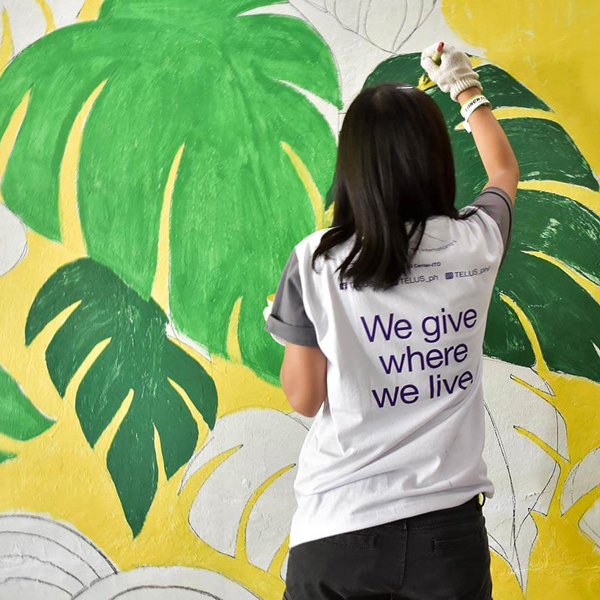 Small acts of kindness in action
TELUS Days of Giving was about to be canceled, but instead, they pivoted to launch a virtual challenge to #StayGiving. This approach was inspired by TELUS team members, retirees and their families, who initiated virtual volunteering efforts to support those affected by the pandemic by sewing over 150,000 masks, as well as gowns and other personal protection items for frontline workers; creating and delivering care kits to those most affected by COVID-19; gathering and delivering food and supplies to local food banks and families in need; donating blood; creating homemade cards; doing phone check-ins for isolated seniors and more.
3. Letting your people lead isn't so scary
Many CSR folks are seeing huge value in empowering their people to play a bigger role in their programs and letting them lead. They're doing this in a few ways.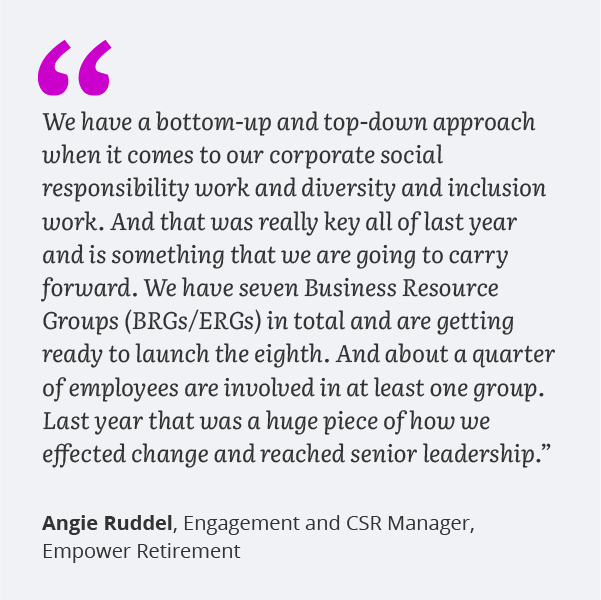 ERGs
Employee Resource Groups (ERGs) are mobilizing as trusted catalysts for change and promoting employee learning, awareness, self-reflection, empathy building and behavioral change around systemic issues. The conference's second-highest attended Open Space session was on the topic of ERGs and spurred a lively discussion around how to further integrate CSR and ERGs by leveraging global advisory boards to understand opportunities, aligning communications and supporting one another in measurement and reporting.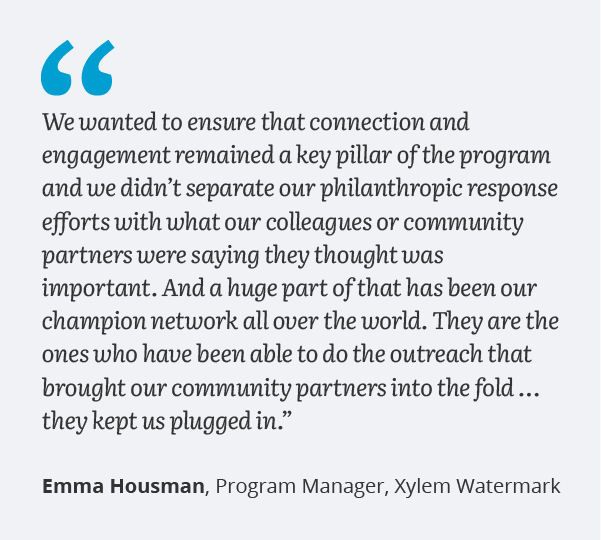 Local champions
Program managers are really leaning on local employees to champion how the company responds to crises globally and locally, in more resonant ways. They play a critical role in developing relevant content, engaging people in meaningful opportunities and activating their networks locally. As more programs expand or launch globally, having these on-the-ground experts will be increasingly important..
Watch how Indeed activated its local champions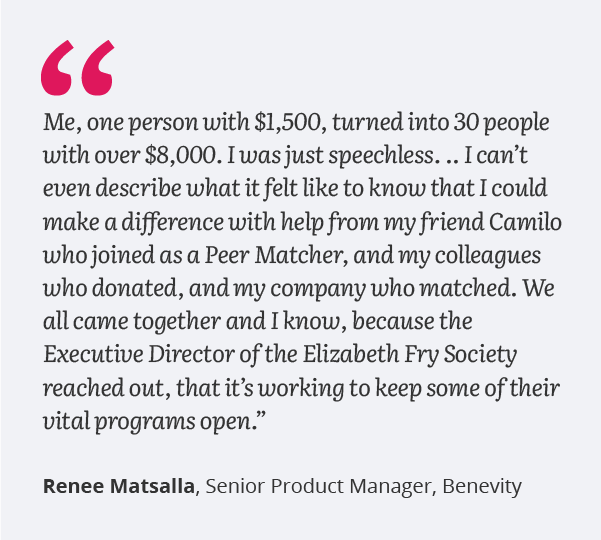 Peer-to-peer giving
Given the economic uncertainty of the last year, when donor fatigue was a real concern and some industries were worried about survival, Benevity clients gave individuals the power to share their personal stories and passions by creating their own giving opportunities that they matched with their own funds. Benevity's new Peer Matching feature was the right solution at the right time for companies that didn't necessarily have more budget for end-of-year campaigns or felt like they couldn't ask their people to give yet again. And for individuals, it created a more social and connected experience. People wanted to give because they wanted to support their peers. So it's become not only a whole new way to give, but a whole new reason to give — without any extra work for already overburdened program managers.
4. Real action on DEI is happening and you're the ones doing it
Diversity, equity, inclusion and belonging is topping the executive agenda, but how do you actually create a diverse workplace and culture? We explored this question at Goodness Matters and looked at how companies are already taking tangible action through their corporate purpose programs. One of the ways it's showing up is in the growing number of companies adding international users — 39% of companies added international employees in 126 countries in 2020! — so they can get all of their people involved in supporting global relief efforts at the local level.
More companies are launching inclusive, global programs right out of the gates — something we expect to see continue as we collectively tackle global issues like equity, climate and health.
We've also seen exponential growth in the number of small, positive actions tracked in our Missions module this year, with the top themes around health and wellness, diversity, inclusion and belonging, and sustainability. These positive actions require little-to-no time or money to complete, and in the past year they've helped companies encourage and drive inclusive behaviors around issues like racial equity, mental health in the workplace and more. Whether it's reading works by Black authors like "How to Be an Antiracist" by Ibram X. Kendi, learning how to identify unconscious bias or getting educated on the history of Pride Month, these types of activities help people become the best versions of themselves at work and in life. And as companies become a trusted source of information, more so than media and government, learning activities will continue to provide people with concrete ways to take action, as well as a sense of well-being, impact and personal development.
In May, our Minneapolis community was devastated by the murder of George Floyd. And so Mortenson utilized Benevity and created a racial justice and Twin Cities rebuild giving campaign and provided various links to volunteer opportunities in the Twin Cities for our team members to volunteer and get involved. We use Missions to create activities around racial equity, racial justice, uncovering bias, anti-discrimination … We wanted to be sure we did everything we could to equip our team members to be better people, to understand what was happening and to be part of the social justice movement.
M.K. Racine, Social Responsibility Manager, Mortenson
Watch how Fiserv is acting on a new definition of ROI:Return on Inclusion
5. Corporate purpose programs are casting their nets wider to engage customers
Culture and brand are two sides of the same coin, so it's no surprise that many of the companies in attendance at Goodness Matters are, or are looking to start, investing in purpose from the inside out. They are expanding beyond their employee engagement programs to include customers in doing good and driving similarly positive outcomes. We saw a record number of companies launch public-facing giving sites to run relief efforts for COVID-19 and other pressing issues. And toward the end of the year, many traded in big corporate parties, swag and gifts for charitable donation currency that their people, contractors, vendors and customers could give to a nonprofit of their choice.
We also got a peek behind the curtains of Microsoft's Give with Bing initiative that uses Benevity's micro-donation API to let people earn donation rewards every time they search with Bing. All of these programs make a lot of sense when you consider that customers have even higher expectations of companies than employees do, and they're choosing to spend their money with purpose-driven brands. Casting a wider net to reach more people isn't just building brand loyalty, but also has the potential to create incredible social impact. Imagine the difference we could make if we could activate all of our networks — all 7 billion armies of one!
If customers feel good about using your product, if nonprofits have a reason to endorse your product, as well as tell their supporters about it, it really reflects on your product. And it really is that symbiotic relationship between these pieces and each piece of the ecosystem here really benefits. And, together, we are also helping make a difference for a good cause. So really, it's a win-win-win situation.
Urmi Bhayani, Program Manager, Give with Bing, Microsoft
6. It's time to get comfortable being uncomfortable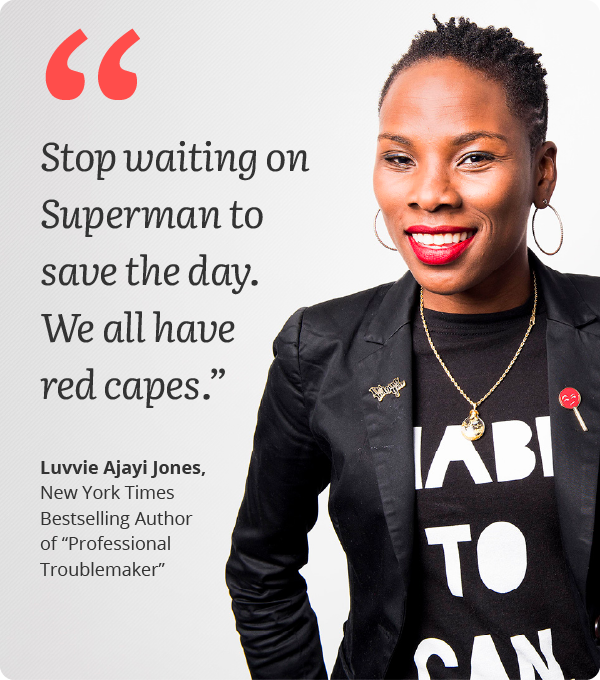 One of the big questions we heard at this year's conference was "how do we act on the issues our people care about without alienating customers or risking our company's reputation?" The interesting thing about that question was how it was phrased. It wasn't "should we act?" but "how can we act?" Companies of all shapes, sizes and industries are looking for ways they can contribute to positive change instead of thinking it's only for certain brands. They just want to be sure they're doing it right. So we explored the expectation to act, how to do it authentically, how to navigate "cancel culture" and what to do if you end up canceled. In the closing keynote, Luvvie Ajayi Jones reminded us all to value (and be) the truthtellers and troublemakers in the room by showing up as our authentic selves and being ok to rock the boat when it's the right thing to do. At Benevity, we talk a lot about doing the right thing because ultimately that's what purpose is about. It's not always comfortable or easy. But it will make you a whole lot prouder than staying silent. As Luvvie perfectly put it, "Courage is a choice. You have to be afraid first and choose to move forward regardless." The worst-case scenario is rarely something we can't survive, while the best-case scenario is that we make a real difference.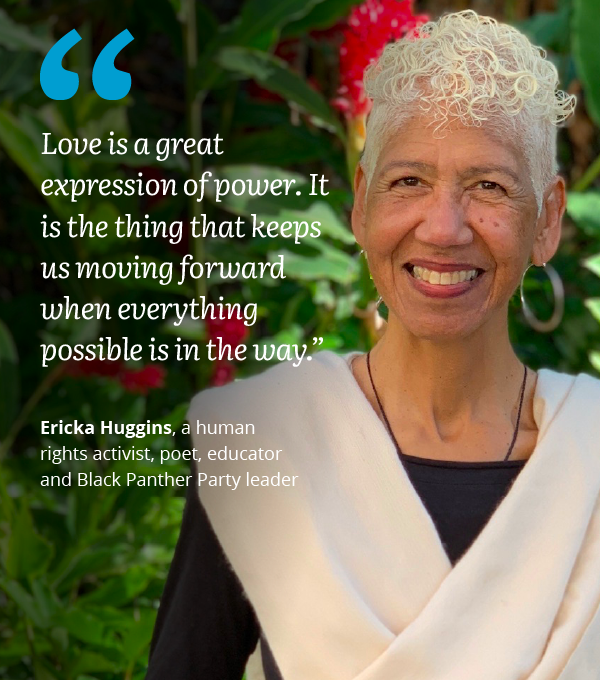 So now what?
You have risen up and empowered your people in new and much-needed ways, and elev8ed purpose, passion and a sense of self-efficacy as the only answer to a wake-up call that's been coming our way for a very long time. So now what? What will be the next step in your corporate purpose journey? Is there a bigger role for your programs to play as sources of information, awareness, education and action? In helping people open up to new viewpoints, new ways of learning and understanding, and possibly getting more comfortable being uncomfortable? Can you, as a corporate purpose leader, be a catalyst for Goodness and for empathy? You can! And we'll be here to support you every step of the way as you do.