The North Star of employee engagement in social impact programmes
Programme engagement doesn't end after a successful launch. Employee participation has to be earned year-round and is a constant challenge for CSR and social impact managers. For this reason, it was a main topic of conversation at the Benevity Forums in Australia, and we were able to share learnings, perspectives and, most importantly, best practices for maintaining a captivated workforce.

Here are the main topics that came up when discussing the North Star of employee participation.
Executive and middle management support
Our first, big topic of conversation was focused on getting not just executive leadership backing your programme – but also how to leverage relationships with middle management to excite and inspire participation in your programme.

We're all aware how useful it can be to get leadership buy-in. But how can you take this concept to the next level and establish strong, symbiotic relationships with people leaders?
"It's a matter of talking to what the business is looking to achieve...and being able to demonstrate to them how getting on board will make that difference."
Michelle Fisher - Manager, IAG Community Connection at IAG

Building personal relationships between nonprofits and executives
An effective strategy that came out of our conversation is building a personal relationship between leaders and the causes your company supports. Creating opportunities for them to make a connection with the importance of your partner's work is shown to help from a strategic perspective.

This is because it fosters an excitement and engagement focus for the partnerships, meaning leaders are more likely to share their own messages internally to their teams. This can even inspire opportunities for them to more publicly represent this partnership and the social impact work you're doing as a team.



"The Commission on the Status of Women was happening at the UN headquarters, and we had the opportunity to involve senior leadership. In this case we were able to secure commitment from our to CMO attend, which was a first for her (and I'm sure exciting for her too!) and helped build momentum and more support for our social impact programmes."
Tuan Pham - Head of Social Impact, APAC at LinkedIn

Another way to guarantee leader support is to set targets with executives or establish roles that specify people's involvement in the programme. This holds leadership accountable for their role in the programme because it's built into their function at the company.

Take it one step further by having a member of the C-Suite on the board of your programme so they understand the nonprofit community. Plus it's a development opportunity for them.
Leigh McLeod, Social Impact Manager at Canva said, "We just try to meet the leaders where they are. Where their goals are, what they're trying to work towards. And look at how we can build that social impact journey with them. So a lot of what we've been working on is the idea of how we can develop our volunteering as a skills development platform for our staff."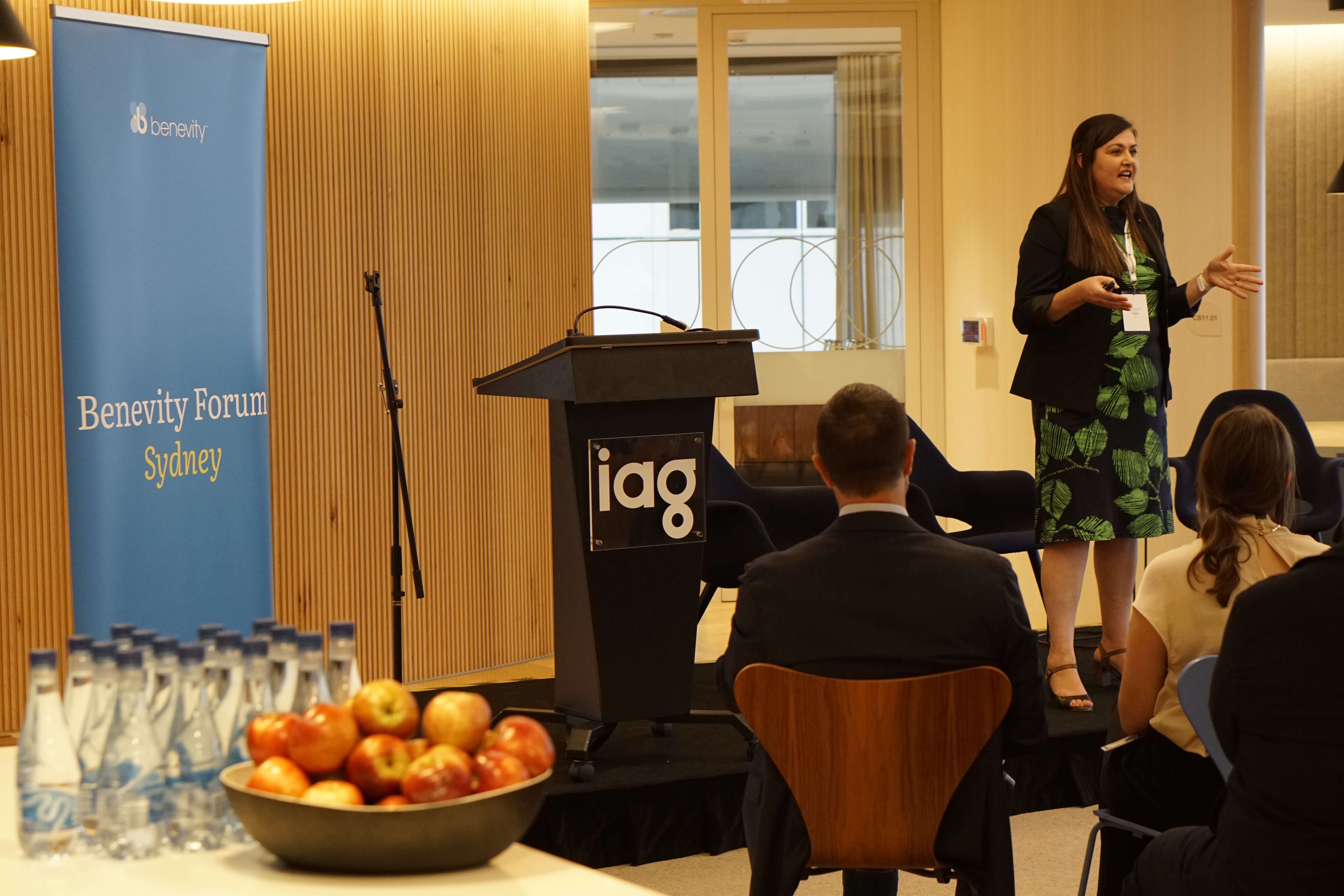 Going beyond C-Suite with middle management support
Some of our speakers were happy to report that they're receiving support from their C-Suite. However, middle management engagement is more of a challenge.

One tactic to overcome this barrier is to use it as an opportunity to promote skills-based volunteering.

Tuan from LinkedIn shared, "What helps us as well is that we often connect it back to skilled volunteering. So if we're going to a middle manager and saying, 'Hey, your team needs to go out and clean the beach', that's a great thing to do. But they're probably less excited than my team that runs LinkedIn ads going to spend a day running LinkedIn ads for nonprofits."

This is an important learning for the development of younger people leaders, as it facilitates opportunities where they're exposed to scenarios they wouldn't normally approach in their role. In some instances, this can even create new business credentials.
Customising what the offer is
Another effective way to leverage leadership support is to think critically about the offer you're making to leaders and their teams. By looking at the data and finding gaps where specific departments or managers need more context or support, you can create a customised approach that more specifically shows them the value of your programme.

This is a matter of looking at the limitations your teams have when it comes to engaging in community work and making it more accessible for them to take part in it.

Do your best to be tactical. Take a look at the data to find:
Which departments are participating in volunteering more than others? What about giving?

Which of these teams are going to give us more reach within the company? Are they bigger teams, are they smaller teams?

Then assess who you want to target with a refresh on your programme or customised content about what social impact means at your company.



Personalisation isn't just an important factor when it comes to leaders. CSR experts also shared their perspectives on the role choice plays in inspiring participation at all levels.
Giving employees choice
A diverse workforce means a wealth of interests, passions and causes that your people care about. Giving employees choice when it comes to their participation in your programme means they're much more likely to demonstrate continued engagement.

Here are some of the top ways that CSR experts in Australia are personalising social impact by providing employees the option to choose.

Providing local opportunities to all employees
Royal Automobile Club of Victoria (RACV) spoke about the importance of choice in building a sense of belonging for their people. For them, it was imperative to create a programme that provides local opportunities to employees, no matter if they're located in Hobart, Queensland or anywhere in Australia.

For that reason, they launched their programme with Benevity to provide their employees with one space for finding local giving and volunteering opportunities.
"With the new programme, it provides choice and it gives us a local feel, so it gets us away from thinking about Melbourne and Victoria to thinking about Australia and what's important to our people in the local area around them."

Megan Ballantyne - Head of Partnerships, Education & Events
- RACV
By seeding employees with $50 to donate to a cause of their choice, employees were encouraged to sign-on to the platform, find a nonprofit that speaks to their interests and donate the money directly through the platform.
Working with employee resource groups
The presence and support of employee resource groups (ERGs) or affinity groups demonstrates an employer's commitment to supporting topics that matter to the individual. This is another powerful way to give employees a voice when it comes to social impact.

By empowering employee-led networks to propose ideas, share perspectives and help shape your programming, you can build an authentic culture of belonging at your company that's based on employee choice.

"We have so many great ERGs within our group that one day it's about social impact, the next day it's International Women's Day. As best we can, we try to anchor into these collaborations," said Tuan from LinkedIn. "So if International Women's Day is a focus, then we run coaching that is specifically targeted at women who are facing barriers, for example. We really try to combine the two."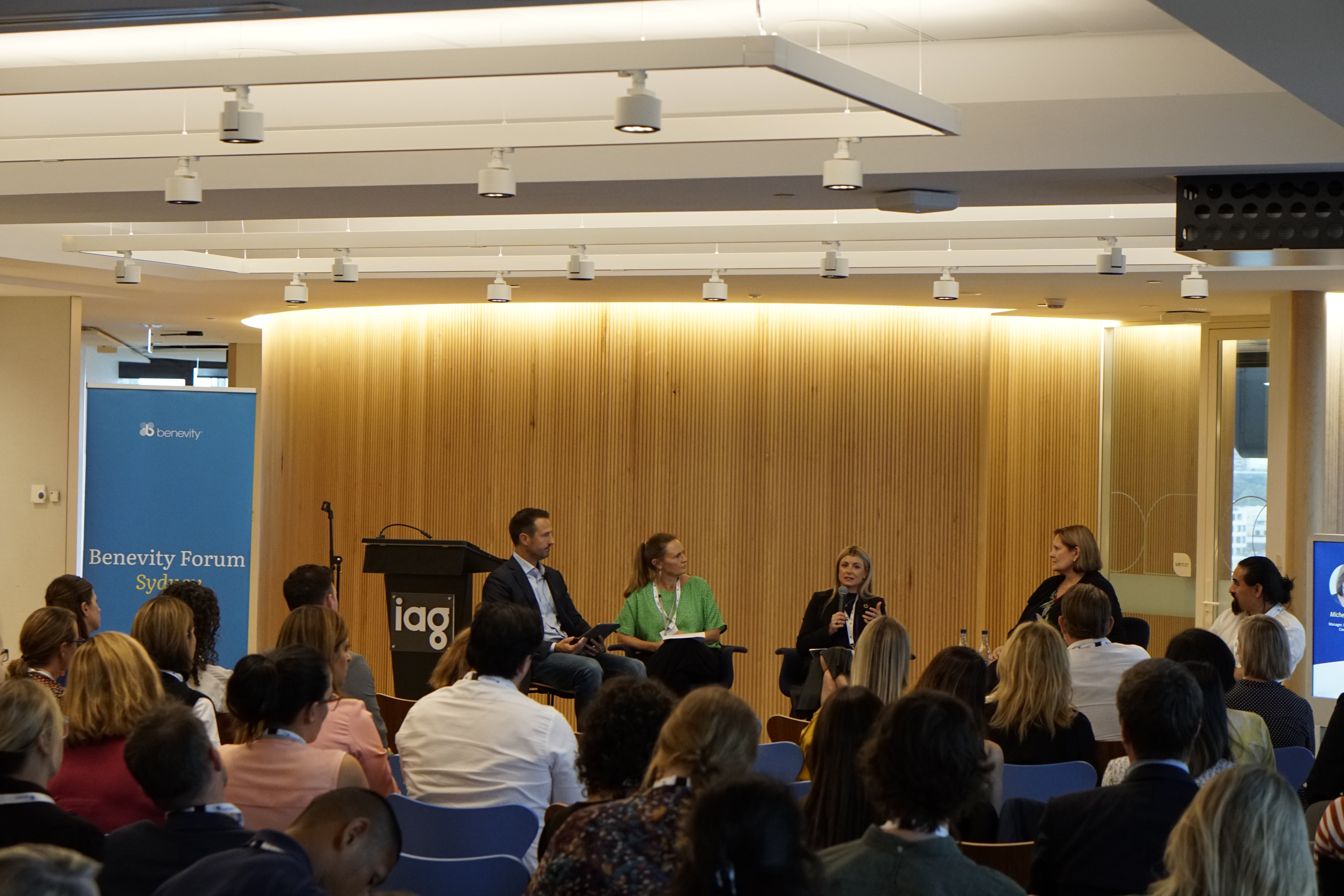 Offering open volunteering days
Whether it's virtually or in-person, giving your employees different ways to engage is an effective way to get participation rates up.

Insurance Group Australia (IAG) shared how their Resilience Day initiative gives employees the opportunity to either take action to support resilience within the community or work on their own personal resilience with the choice of 140 different activities.

Michelle from IAG stated, "We had nearly 4,000 of our people participate across 140 different kinds of activities. We cleaned up some 6,400 bushfire fuel. To give you a sense, that's five and a half Olympic swimming pools' worth. Imagine that in a bushfire, the type of damage that it could cause."
To keep up momentum throughout the year, establish a monthly or quarterly cadence. Canva does this by carving out the third Friday of every month as a dedicated volunteering day with many options for participation.


"We stacked on a bunch of different volunteering events to [Force For Good Fridays] to give people the opportunity to volunteer in the office. It was pre-organised and what they did was take time out of their day to be a force for good. We saw a lot of great success there."


Leigh McLeod - Social Impact Manager at Canva
Driving awareness at scale
The final topic of the day was how CSR leaders can cement their programmes into the structure of the company by driving awareness at scale. Here are a few methods that purpose-driven companies are employing to successfully reach employees everywhere.
Making information accessible
Communication is one of the top considerations for driving programme awareness. Our speakers agreed that relying on automation on channels like Confluence, Slack and internal management systems helps to keep communication consistent.

Make it simple for employees to find toolkits and resources on topics such as how to redeem gift matching, how to volunteer their time or how to host their own volunteering event with their team. This information can also be shared in regular informational sessions that keep programme awareness and participation high.

Lauren Hicks, Head of Social Impact at QBE said, "We organise Lunch and learns and virtual volunteering, but also we have our leadership talk about the importance of particular days like International Day for Disaster Risk Reduction or World Humanitarian Day and link that back to our organisation's purpose. And then the role that individual employees can play in supporting those organisations and in their day to day lives. That's been really critical.
Take this idea further by providing employees with one space for all things social impact.

A giving, volunteering and community investment platform makes your programme inclusive no matter where your employees are based, keeping employees informed, connected and engaged to all of your company's social impact initiatives.
"Putting a big focus on creating our platform with Benevity has been making it easy for volunteering and giving opportunities to be found, to be signed up for and for teams to create their own volunteer days, as well."
Catherine Grbic - Social Sustainability Manager, Vicinity Centres
Leveraging local champions
The champions model enables CSR leaders to work closely with team members based in other hubs to ensure that their programme seeps into each region. This is a key method that many of our speakers utilise to provide localised information on volunteering and giving in specific regions.

By seeking out programme ambassadors, or champions, CSR teams are able to build campaigns that resonate regionally – and make certain that employees across the world have the information they need to participate.

Catherine added, "One of the changes we have made this year is we've introduced a People Working Group, which consists of representatives from across the business…And the purpose of that group is to help drive not just our Vicinity Cares programme, but all of our social impact initiatives through the business and for them to sort of be our ambassadors and our people on the ground to get more people involved."
Keeping a pulse on future CSR and ESG trends
Our Benevity Forum events play a pivotal role in revealing regional trends that we know will impact the future of doing good. Keep an eye out for future learnings coming from our upcoming forums in London, Paris, Frankfurt and Zurich, and of course our annual Benevity Live! event happening in May in the United States. You won't want to miss these insights from the world's most purpose-driven brands!