Finding the Right Partner To Power Your Corporate Social Responsibility Programs
Looking for a new partner is no simple task. Where do you start? What's the most important criteria you need to consider in your selection? How do you design a process to find the right partner and drive internal alignment and buy-in? What are some signs that a prospective provider is prepared to invest in a long-term partnership vs. a short-term sale?
In this webcast, you will hear from Michael Mathison of NIKE and Diana Fischer of Workday who have been in your shoes and have made decisions that helped them form honest-to-Goodness partnerships instead of tired transactional vendor experiences. They'll give you real-life advice for avoiding pitfalls and offer you insider tips to finding the perfect match through homing in on what really makes for a successful relationship.
Benevity's resident expert Dave Sciuk joins this webcast to provide some insider tips on how to create an RFP that is sure to get you to the right decision.
Topics include:
1. Purchasing insights that could only be gathered from hindsight
2. How to prepare for your search for the perfect partner
3. The critical role that culture and values play in your buying process
4. The questions you should be asking along the way and in your request for proposal
Michael Mathison leads digital employee-community engagement for a global workforce at Nike, Inc. Michael began his work at Nike in early 2013 and was charged with platform integration for Nike Community Impact. Working alongside the rapid global expansion of community impact, Michael leveraged new opportunities made possible by the Benevity platform to meet the growing needs of local community engagement teams across the business. In recent years, Michael's role has grown to include deepening employee-community engagement programs and tools for Nike employees.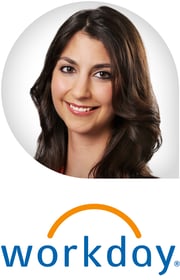 Diana Fischer has focused her career on empowering professionals to create positive change through meaningful volunteer work and giving. As the Senior Manager, Global Impact at Workday, Diana helps employees contribute their skills in support of their communities. Her job includes rallying employees around signature Workday events and causes, connecting Workday workforce development grantees with employee talents and managing Workday's global network of volunteer champions across 33 Workday locations. In addition, she leads Workday Wellbeing—a program committed to helping all employees achieve personal wellness goals.