Donations increase more than 60% with blended approach
A leading North American energy company wanted to engage more of their employees in doing Good as part of their corporate culture and brand.
With Benevity, they added the ability for employees to give money, time and talent to the charities of their choice year-round — in addition to running their annual United Way campaign — and saw their overall giving grow by 63%.
Donations grew by 63% by adding year-round giving to their annual fundraising campaign
Employee engagement rose with the ability to choose their own causes in addition to supporting the United Way
Automated systems reduced payments to charities from 9 months to 1 month
Detailed reporting helps administrators know how employees are engaging in giving and volunteering, helping to inform the company's CSR and engagement strategy
The full story
For more than 65 years, a leading North American energy company has built infrastructure in communities across the continent. Beyond building assets in the community, it values partnerships and giving back, encouraging its thousands of employees to get involved where they live and work as part of its corporate culture.
Limited choice + loads of paperwork = less engagement
Like many companies in the energy sector, this company originally focused its employee giving and volunteering program on a once-a-year campaign that ran for two weeks every fall, with all proceeds going to United Way.
"There was strong support to continue our United Way campaign because it had been part of our corporate culture for more than 20 years," says Ashley, program lead for the company's giving and volunteer program. The program was good, but they felt they could do better.
So the company made the shift to a year-round program, with personal choice as a key element. But in its first iteration, the software they chose required administrators to manually process donations and matching.
Tracking volunteer hours was also inefficient and tedious, and processing forms and applications and issuing checks to charities took many hours a week.
"Generally, the manual process took between six and nine months to get a physical check to charities. It was a paper-palooza," Ashley explains. "We knew the limitations of our software didn't align with the direction we needed the giving and volunteering program to go."
It didn't really matter how open or flexible the choice was if the system itself was a barrier.
Manual work led to a poor experience for charities and donors
Tax receipts were not always received by donors
Misdirected or stale-dated checks to charities were common
Paper forms and spreadsheets led to increased errors
Minimum thresholds for donations discouraged participation
"The goals of our program had to be reevaluated because we knew in a modern corporate culture, it's not just about corporate philanthropy and writing that check and feeling good about yourself. Employees want and expect more from their employers."
Employee survey reveals people want to own Goodness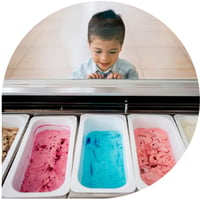 Feeling the need to make bigger changes, the company rolled out an engagement survey to ask their employees and senior leadership what they wanted in their giving and volunteering program.
The results? 84% of employees in general, and 93% who were under the age of 35, wanted the company to have its own choice-driven program. Interestingly, 70% of management said they wanted the program to stay United Way only. But seeing that employees wanted choice, flexibility and ownership of the program — not instead of United Way but in addition to it — the company realized it wasn't an "either/or" proposition, but rather an "and."
"The true goal of a giving and volunteering program, as we confirmed in our research project, was employee engagement," says Ashley. "Employees wanted to feel connected to our company around a sense of purpose, and they wanted to connect the goodwill and brand of the company to the good work they, and we, were doing together in the community."
The search for a user-friendly corporate giving technology
As the company sought to create a more inclusive giving and volunteering approach, it was important to find a dynamic and engaging solution that would offer employees their own branded giving and volunteering program, in addition to United Way. And with people in the US, Mexico and Canada, technical features like French and Spanish language capability were key.
Criteria included:
A single online platform
Easy-to-use, brandable interface
Equivalent experience for all users, regardless of location
Social media sharing
Seamless donation approval
Ability to generate payments and tax receipts faster
Multilingual interface
"We were looking for a partner that could provide a SaaS solution where our employees could create an online community, get to know us and each other, and engage with the company and their charity," says Ashley.
That's where Benevity really stood out to us. Spark was an easy-to-use interface and there was the ability to share through social media, the ability to share giving and volunteering opportunities with your coworkers, and people could create their own opportunities. They also had a tremendous reputation for client service, which was critical to us.
Blending year-round giving with annual campaign increases total donations by 63%

There was some initial concern that United Way support would suffer with open choice, so providing a seamless transition to choice-driven giving was paramount. With Benevity's flexible and integrated platform allowing employees to choose charities in addition to United Way, the company in fact saw higher engagement at all levels and age groups.
"We more than doubled participation in the first eight months of launching the program," says Ashley. "And we saw a tremendous increase in people giving to the causes of their choosing."
In the 2 years since partnering with Benevity, the company has seen open-choice giving grow by 63% and donations to United Way increase by 65%.
Spark enables employees to give back by aligning with people's passions
Through Benevity's Spark software, the energy company gives its people the openness and flexibility of choice that employees asked for, and still maintains a strong partnership with United Way.
How?
Spark allows administrators to highlight specific content and partner organizations, like United Way, and also allows them to feature other charity options based on an employee's profile so they can give back in ways that personally resonate with them.
Connecting with something that is emotive to a user helps bring a sense of purpose and meaning to their work and their relationship with their employer.
Administrators get data-rich reporting and charities get funds faster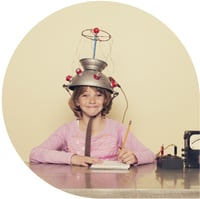 For the small two-person team, Spark allows for easier administration. Donations are aggregated and sent automatically to the charities (within one month, instead of nine), and now only an hour a week is spent on reporting and managing the program.
They can see where people choose to donate, track participation and giving for any time period and discover which campaigns are more successful than others, to help inform their engagement strategy going forward.
"I'm a data nerd," says Ashley. "One of my favorite aspects of Spark is the capability to understand in depth and in detail exactly how our employees interact with the giving and volunteering program. Our employees really connect with the overall brand and ease of use of the program. They love this platform and this makes our job tremendously rewarding, and easier."
Employees feel more engaged around a sense of purpose
With employee engagement as the goal, this new "and" approach to the company's giving and volunteering program has resulted in more than increased participation and donations. It's helped create a sense of purpose that connects employees to the company in a more personal way.
"It's resonating with employees. That's our job — to engage employees in giving, volunteering and corporate citizenship — and they're responding. They love Spark, and this makes our job tremendously rewarding and easier."
Want to know more about how you can boost employee engagement and build a culture of Goodness by adding year-round, open-choice giving? Schedule a demo with us!
Want to save or share the key components of this case study? Download the one-page executive summary.