22 unique corporate volunteering ideas
Corporate volunteering creates an impact in your communities and engages employees in your corporate social responsibility efforts. So, it's a win-win scenario for everyone involved!
To help you get started or diversify your efforts, we've compiled a list of 22 creative corporate volunteering ideas. We've also added some tips on how to prepare for employee volunteering projects, and how best to share your efforts and impact afterward.
In this guide, we cover:
How to prepare for a corporate volunteering activity
22 volunteering ideas (online or in-person)
How to wrap up a corporate volunteer activity
Benevity's corporate purpose platform
Corporate volunteering FAQs
Before we dive into our list of corporate volunteering ideas, let's take a look at how best to prepare.
What to do before a corporate volunteering activity?
To understand how best to prepare for a corporate volunteering activity, it's essential to know what employees want from their volunteering experiences. Once their needs are identified, the company can work to meet them.
The top four factors for an enjoyable employee volunteering experience are:
The project is clearly organized with a defined scope and expected results.

S

end invites and include an agenda, catering options and any other information you think could help your employees feel prepared to volunteer. This is essential for ensuring buy-in.
Ample information about the nonprofit or cause. Help your people understand who it is they're helping by giving their time.
No pressure from employer or colleagues. Employees don't want to be pushed or guilted into volunteering activities — they want to make the decision for themselves.
Ability to volunteer during business hours. Give employees paid time off (PTO) to encourage them to volunteer without losing out financially.
22 unique volunteering ideas to try now
11 virtual volunteering ideas
Virtual volunteering enables your employees to volunteer from anywhere in the world to causes across the globe. There are plenty of ways your people can give back to the community virtually:
1. Tutor a student
This is a great virtual volunteering opportunity and one that creates a positive impact from day 1. You can tutor kids in the community or you can get involved in helping educate communities around the world.
2. Provide support for virtual projects
You're in a great position to offer skills-based volunteering opportunities to employees. It's rewarding for them to share their unique skills and beneficial for nonprofits to receive them. Providing this type of support can look very different — from building websites to helping with financial reporting — but the end goal is to empower your people to use their skills for good.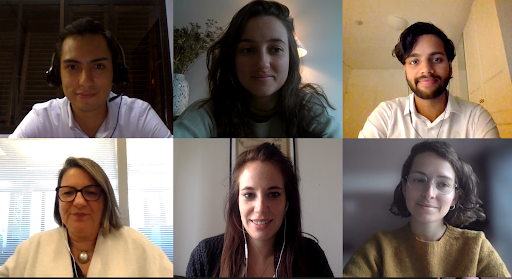 3. Run an online workshop
This is a great way for employees to engage in some self-directed volunteering. In this instance, employees can use their skills to create their own workshops.
This workshop is then shared with relevant groups and hosted free of charge. For example, a CEO could create and share a workshop on managing a business to help those in need of advice, such as solopreneurs and small businesses.
4. Run an online movie or book club
Companies are expanding their definition of volunteering to encompass less traditional forms like movie or book clubs. These are unique ways to engage employees and help them feel like they are learning.
Not all volunteering sets out to change the world; giving people a space to share thoughts and feelings over a common interest, or simply connect with others in an effort to battle loneliness, is often enough to brighten someone's day.
5. Share your creative skills
Employees can use their creative skills to support a number of different nonprofits around the world. It's also a great opportunity for team-building.
Your team could get together to create art — maybe that's a painting, maybe it's ceramics — to be sent over to your nonprofit of choice. The nonprofit can then sell the art to raise funds for their charitable activities.
6. Become an online mentor
Joining a mentorship volunteer program can be rewarding for everyone involved. The mentee benefits from guidance and learning, while the mentor gets to share their expertise and give back to the next generation of workers.
It's also a great start to longer-term volunteering and an opportunity for your workforce to create meaningful connections with upcoming talent.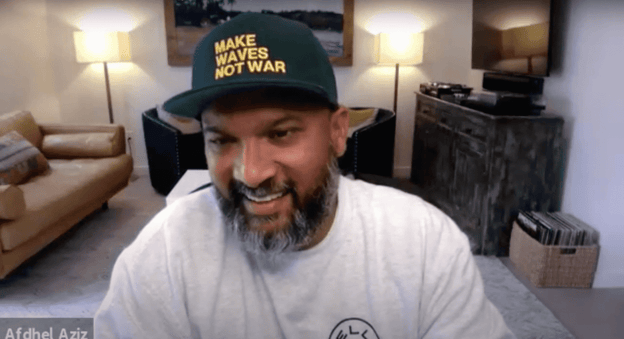 7. Create content for a nonprofit
Nonprofits are often limited when it comes to resources and they need help getting the word out about their mission. Helping to create content is a great way to relieve some of this pressure. Creating compelling visuals or other marketing materials is time-consuming and often difficult for those lacking experience.
8. Write for nonprofits
Writing content is another time-consuming task for nonprofits. It requires hours of research and countless edits to create a great piece. Plus, if they want to create an impact and get more eyes on their website, they're going to need some serious SEO efforts!
Harness your team's talents by creating written content for a local nonprofit. This could be articles for their websites, templates for their emails or social media posts.
9. Host an online fundraiser
An online fundraiser is a great alternative when an in-person event isn't possible or would be less effective. However, it still takes a lot of planning from ideation to execution!
The great part about a fundraiser is that it can boost morale and your people can walk away with something tangible.
10. Promote a cause
Employees can use their personal or professional social media accounts to raise awareness for a cause they care about. Getting the conversation started around a certain issue can often be enough to get other people interested in supporting a cause.
Or, every month your organization could pick a cause — like wildlife rescue or epilepsy research — and focus on spreading useful information and resources.
11. Translate documents or content
Multilingual employees can be of great help to nonprofits that need help translating medical or legal documents, or even social media posts or web projects.
11 field volunteering ideas
Many companies choose to have employees volunteer in person, in their local communities. Whether this is with local families or nonprofits, it's a way to get your people involved.
We've put together 11 ideas for in-person field volunteering to inspire you and your team to take part.
12. Cook for people experiencing homelessness
Assembling care packages at a local shelter is a great way to give back and create an impact within your immediate community.
Food insecurity — in which individuals cannot guarantee access to reliable, affordable and nutritious food — affects 10.5% of the population in the U.S., so there's a huge need for this type of volunteering.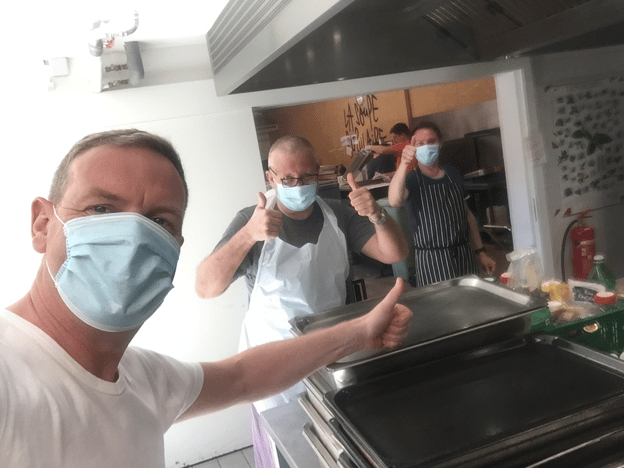 13. Clean a local beach or park
Employees can join an existing cleanup initiative or create their own. It's a great way to see your impact in real time.
It also acts as a great team-building exercise by getting employees to work together toward a common goal. Plus, you can make it fun by turning it into a litter treasure hunt — first to 50 bottle tops wins!
14. Pick up litter anywhere in your city
This may be a more accessible version of the previous volunteering opportunity for your people, especially if they're working from home. It can also be completed at any time and in small increments. By making small contributions on a daily basis, like during a lunch break, your people can see their impact grow over time.
15. Donate non-perishables
A food drive that focuses on collecting non-perishables, such as canned goods, is an easy and effective volunteering effort. Employees can either donate food at work — if a donation drop-off is set up — or directly to nonprofits.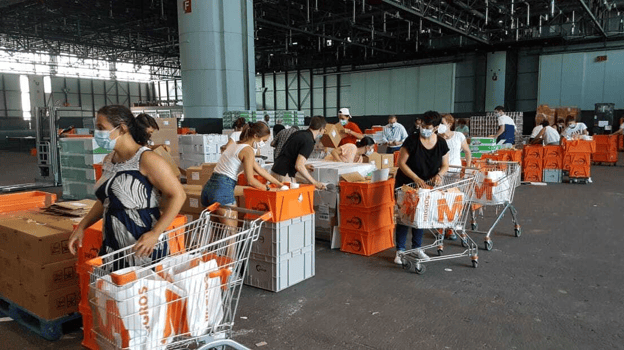 16. Hand out care packages
Care packages could include things like non-perishable food items or hygiene kits. They're a lifeline for people without housing and a direct way to create a positive impact in the local community.
It's also a great step to take toward ending the stigma around homelessness and an opportunity for your employees to be educated on the realities of living without shelter.
17. Create a babysitting club
This is a special opportunity for your employees — whether they are parents or not — to both give and benefit from volunteering time. Employees can group together and create a schedule for hosting babysitting events.
This gives employees the chance to enjoy some time off and also offers them the opportunity to socialize their kids. For those who don't have children, it's a fun way to connect with youth.
This volunteering opportunity requires ample organizing and trust to be a success. They'll want to start small and scale up gradually.
18. Donate blood
Donating blood is a quick and easy way to give back that creates a whole lot of impact — just one donation could save up to three lives!
Your company can host a blood donation drive or employees could attend an established event.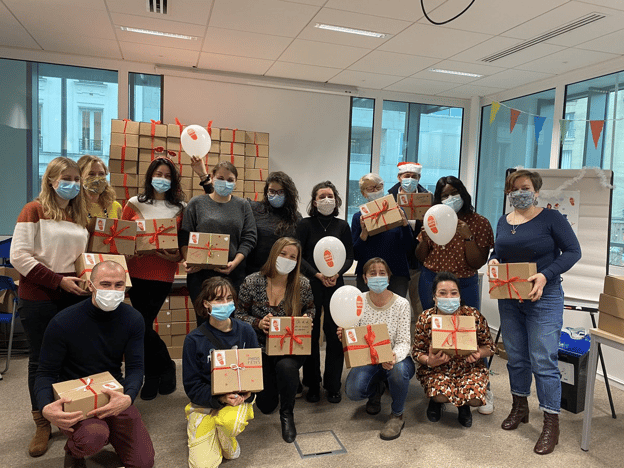 19. Get crafty or donate something warm
Staying warm during the winter months is top of mind for many people without homes. If your employees enjoy getting crafty in their spare time, they could use their skills to knit hats and sweaters for people in need.
Alternatively, if your workforce isn't artistically inclined they can always donate from their existing wardrobe. Pick a day to collect clothing donations and encourage employees to donate anything they can — a pair of mittens is enough.
20. Create and care for green spaces
Another great way to volunteer in the local community is by creating and caring for a green space. Green spaces are essential for combatting carbon emissions and your employees with a green thumb will be fired up to get involved.
Maintaining these spaces is a fun team-building experience for your employees, and time in nature does wonders for their mental health.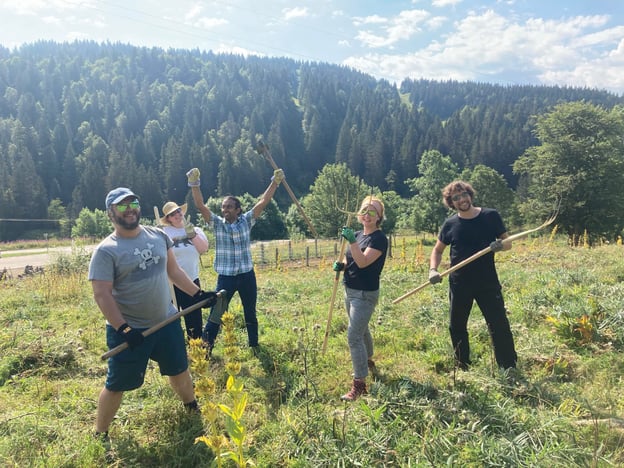 21. Collect and donate school supplies
Collect school supplies such as pens, pencils, calculators, notebooks and rulers. Companies can make a huge impact by offering these items to schools in vulnerable communities.
Also, consider if your business has surplus resources that could be put to use in a school setting like old electronics or chairs.
22. Host a fundraising event
There are tons of fun activities to encourage giving and it's hard to go wrong with a good raffle! Make the goodness go even further by allowing your people to engage friends and family. Not only will you raise more funds for the nonprofit, but you'll also expose more people to that organization's mission.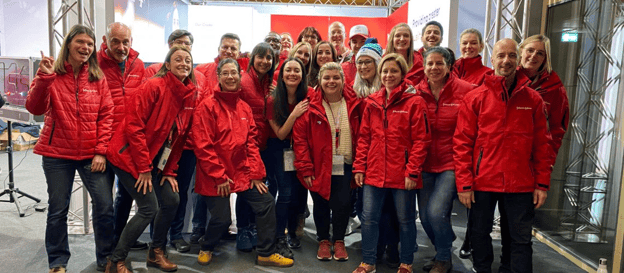 What to do after a volunteering activity?
It's best practice to keep your people engaged even after the volunteer opportunity has ended and it's an ongoing effort.
Here are a few steps to take after an event.
Share your impact
You'll want to celebrate your team's volunteer efforts and achievements by sharing content about the event — so don't forget to take photos and notes! You'll want to know how many people volunteered, how much money was raised and other important metrics.
Then you can share this information out with the wider company, on social media and with other stakeholders.
Invite feedback
Engage employees after volunteering by encouraging them to share their experiences. Ask them what they enjoyed about the activity and what they didn't. Find out what they'd have done differently or whether they encountered any challenges.
This helps show your people that you care about their experience and want the best for the communities you're supporting.
Use a corporate purpose platform
An employee engagement tool can help you make engage more people, discover nonprofits, run events and share your impact even faster.
See how Benevity can help you create a meaningful CSR program.
Corporate volunteering FAQs
What are some creative volunteering ideas?
Tutor a student
Hand out care packages
Write for a nonprofit
Volunteer at a homeless shelter
Organize a cleanup activity
Donate non-perishables
How do you engage corporate volunteers?
The best way to engage your people is with a corporate purpose platform. It does all of the hard work — like sourcing opportunities, tracking impact and managing events — so you can focus on making an impact.