Insights to help your DEI
program survive — and thrive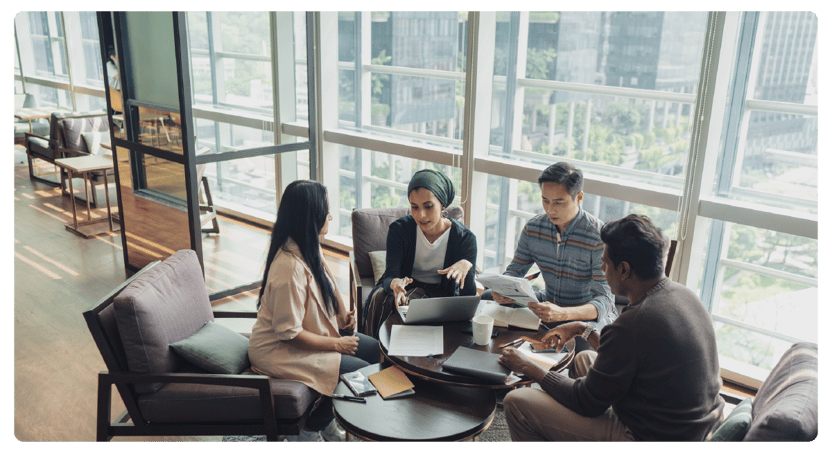 Published on Nov. 1, 2023
Diversity, equity and inclusion (DEI) teams are in a state of turmoil right now. They've been disproportionately impacted by the economic downturn, and despite seeing rapid growth over the last few years — amidst the social and racial justice movement — they're now facing budget cuts, job fatigue and political backlash. Many practitioners have been left wondering whether the critical work they've started is going to create real, lasting impact.

Yet, DEI is still top of mind for employees. In fact, Benevity's State of Workplace DEI report shows 66% of employees believe their company should commit more time and resources to DEI initiatives than they currently do.

So, how can DEI leaders face these headwinds and ensure they can continue to make a meaningful impact with their programs? It is possible, and it's more important than ever. Below, we share insights from DEI and corporate social responsibility (CSR) leaders who tackled this issue at Benevity Live!, Benevity's corporate purpose conference.

---

How to hold leadership accountable to their


DEI commitments




Even though the business value of a strong DEI program is well understood, there's a divide between what employees expect — continued action — and how some companies are responding with DEI cuts.

DEI practitioners can help hold their company leaders accountable to their commitments by approaching the challenge with the right mindset.

In the Benevity Live! panel discussion, Compelling Change: Business as a Force For Good, Founder and CEO of Rainbow Disruption and former Chief Diversity, Equity and Inclusion Officer at Nike, Jarvis Sam, shared that the first step is understanding the difference between accountability and responsibility.

While responsibility is a task-oriented, check-box approach, accountability is an ecosystem consisting of three parts: individuals, organizations and society. True change happens when all three make the conscious choice to do their part.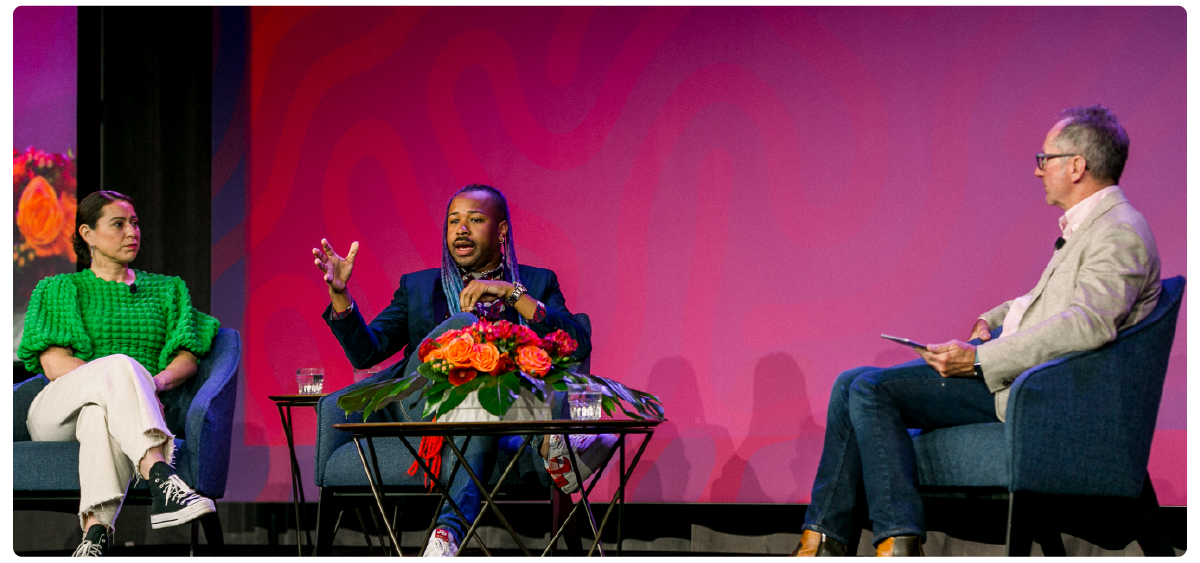 Similarly in organizations, DEI cannot just sit on the shoulders of a Chief DEI Officer, or the most passionate people.

Defining accountability as an ecosystem, and clearly outlining the benefits and consequences of action (or inaction), creates a space where effective work can take place.


Jarvis noted it's also important to differentiate between accountability and blame. Accountability allows us to lean into a growth mindset individually and as an organization, while blame leaves us immobilized and focused on the past.


---

3 actionable ways companies can drive lasting DEI impact


With the right mindset, you're ready to take action. Jarvis shared three key areas companies should consider as they look to create lasting change and impact.
Embrace consequential accountability.


Jarvis believes that executive compensation should be tied to the achievement of DEI goals. It might sound complicated, but with explicit goals, clearly-defined action plans and a commitment from your leaders to the advancement of DEI, you can make it happen. This boost in transparency will not only show your people you care, but will create a sense of shared accountability.




Make accountability a team sport.
Teammates lift each other up, and Jarvis said that creating accountability support systems is critical to making an impact in the DEI space. Tackling a big challenge like representation becomes unattainable when leaders see themselves as personally accountable but don't have headcount to hire for new roles. Yet, if leaders focus on the development of their own teams and ensure their people have upward mobility within the organization, they are still contributing to the company's DEI goals.


Don't put the onus on underrepresented populations.
It can often fall on historically excluded and underrepresented groups to drive change and hold organizations accountable. However, Jarvis explained everyone in your organization needs to share this responsibility. "With great power and privilege comes a necessity for accountability in the work."



---

Empowering employee
activists and advocates
Jarvis said that movements work because of the advocates and activists, and the companies who support them.

He told the story many of us know about when Colin Kaepernick famously kneeled for the first time during an NFL game in 2016 to make an anti-racist statement. Jarvis's former employer, Nike, took their own metaphorical knee. They not only vocally supported the cause, but continued paying Kaepernick's salary so he didn't suffer personally for taking a stand.

Consider how your organization can begin to, or continue, supporting your internal advocates and activists who are already on the ground creating the change you want to see. It doesn't have to be a huge gesture like Nike made, but understanding what issues your people care about, and finding big and small ways to support them, will make all the difference.

"Encouraging and incentivizing your employees to be both activists and advocates in their own right is absolutely critical as we navigate the political polarization of today. We as employees and as teams come from such deeply intersecting identities and we cannot wake up and make a choice on who we're going to be in a given moment. It is what motivates us and what incentivizes us to actually strive for that level of reform that's necessary."
- Jarvis Sam, Founder and CEO, Rainbow Disruption
How to embed DEI into your community investment and ERG program




Faltering on DEI commitments can have an enduring impact on companies looking to attract and retain talent.
78% of employees said they would not consider working for a company that fails to commit significant resources to prioritizing DEI initiatives.

Data from the State of Workplace DEI shows that 78% of employees said they would not consider working for a company that fails to commit significant resources to prioritizing DEI initiatives.

One way companies can maintain momentum is by supporting their employee resource groups (ERGs) to advance DEI inside and outside of the business.

Judy Smith, Foundation and CSR Manager at Delta Dental, shared their journey about how they evolved their CSR program, and tapped into the power of their people, to continue moving the needle on DEI during tough times.



First, the team transitioned their CSR initiatives from a top-down approach where supported nonprofits were recommended by Board Members and decisions were made by Foundation leadership, to a program where causes were nominated by employees, and decisions were made by employee councils.

The social impact team also launched a Community Giving Fund specifically for the company's ERGs, or what they call Inclusion Communities. They empowered their six Communities to direct $15,000 in funding each year to nonprofit organizations of their choice that supported social justice and health equity — two of Delta Dental's community investment pillars.

By letting employees play a much larger role in community investment decisions, Delta Dental engaged more of their people and saw program participation grow by 64% from 2019 to 2022.


---

DEI is not a zero-sum game


When we make workplace cultures more inclusive for some, we make it more inclusive for all.

And that's more than just a statement. In fact, DEI programs benefit virtually every employee in a company. Data shows that 90% of employees say they have personally benefited from DEI initiatives at work. Combine that with the fact that taking action on DEI plays a critical role in business metrics like employee attraction and retention, and it's clear how important this work continues to be and why we can't take our feet off the gas now.

Imagine the possibilities — and the amount of people you can have a positive impact on — with a strong DEI program that's built to withstand today's challenges.