More Flexibility. More Participation.
Ready-made opportunities
Offer access to a wide range of volunteer opportunities — including virtual and skills-based — with the powerful combo of Benevity and VolunteerMatch.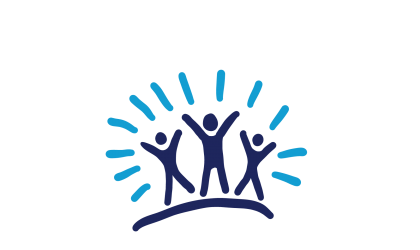 More ways to engage
Whether it's a big week of service or a small act of kindness, a virtual opportunity or one down the block, we've got you and your local volunteer champions covered.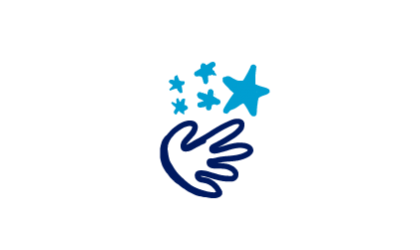 Flexible rewards
Amplify your people's impact with multiple types of rewards, including dollars for doers and individual or team volunteer grants that let them keep the Goodness going.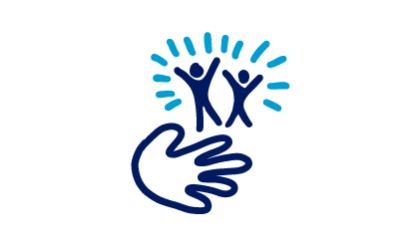 Better support for better results
Our Client Success team is a true partner, with expertise in helping purpose-driven brands create more participation, engagement and impact. Their thoughtful service is a big reason we have an over 90% client retention rate.
Build a Unified Culture With Benevity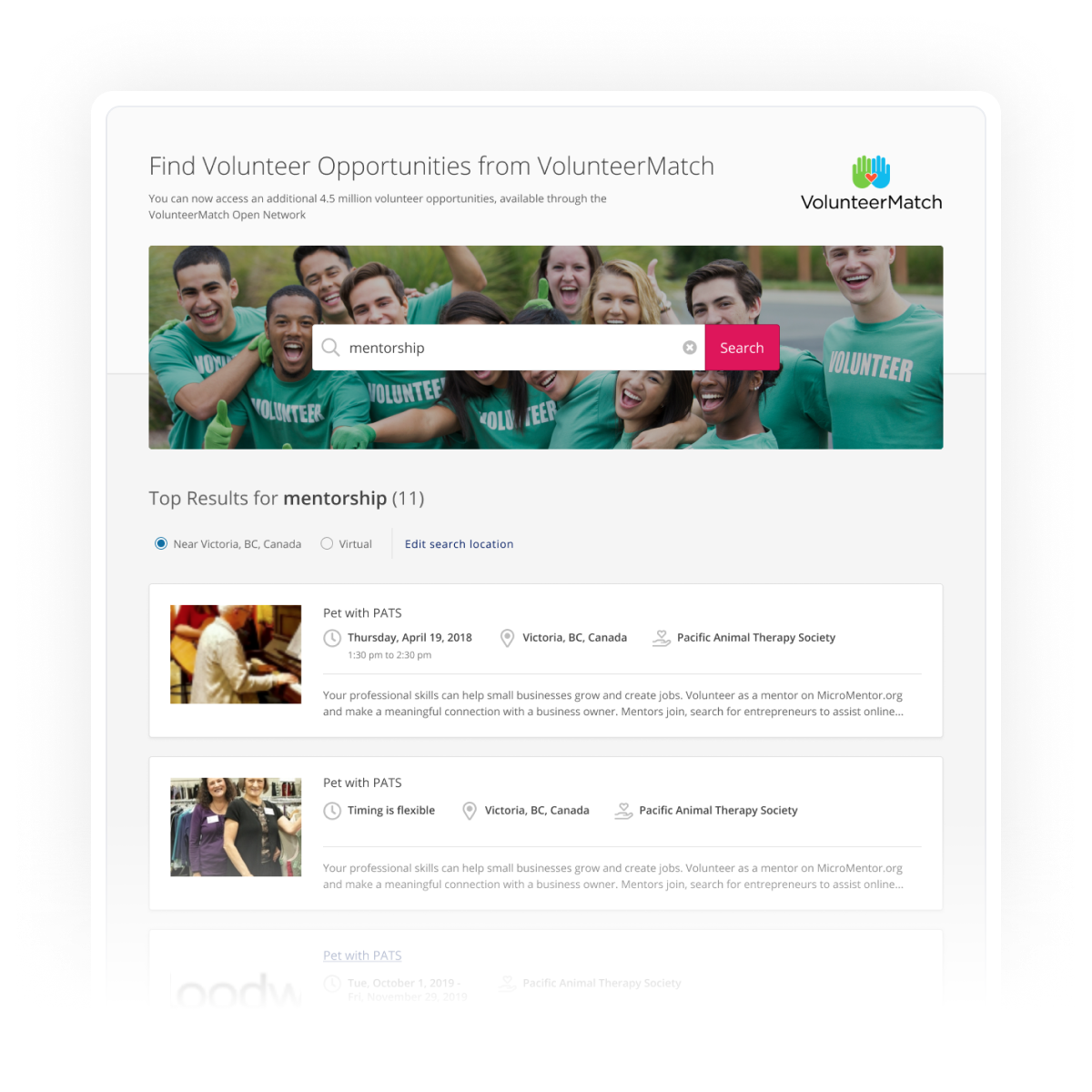 Ready-made volunteer opportunities
Get access to a wide range of volunteer opportunities all over the world. Our database, combined with our VolunteerMatch integration, means we offer the most choice in the industry, so you can engage your employees in local and virtual opportunities, skills-based activities, board leadership roles, small acts of kindness and more.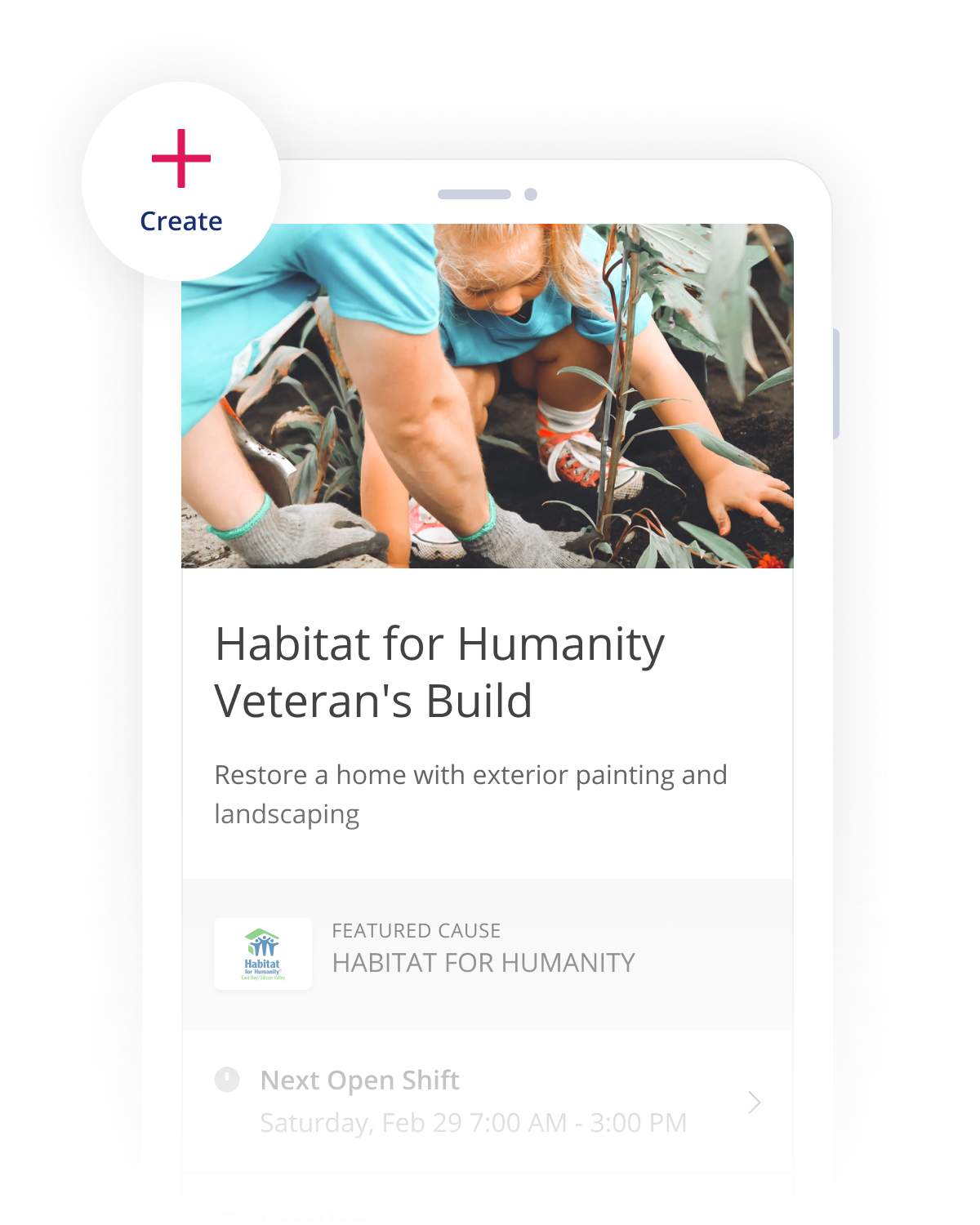 More local engagement
Increase participation and engagement by letting your local volunteer champions publish opportunities in Spark, our employee engagement platform. They know their communities best and understand what resonates with their people, and it saves you from having to do it all yourself.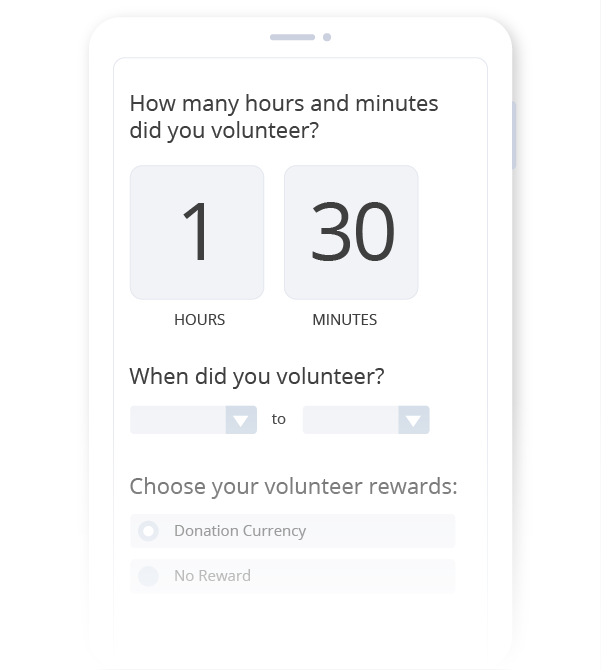 Instant time tracking
Reminding employees to track their time is a waste of yours. So we've made it easy for people to track their time instantly after they volunteer, through the Benevity app. We'll even send automated reminders so you don't have to.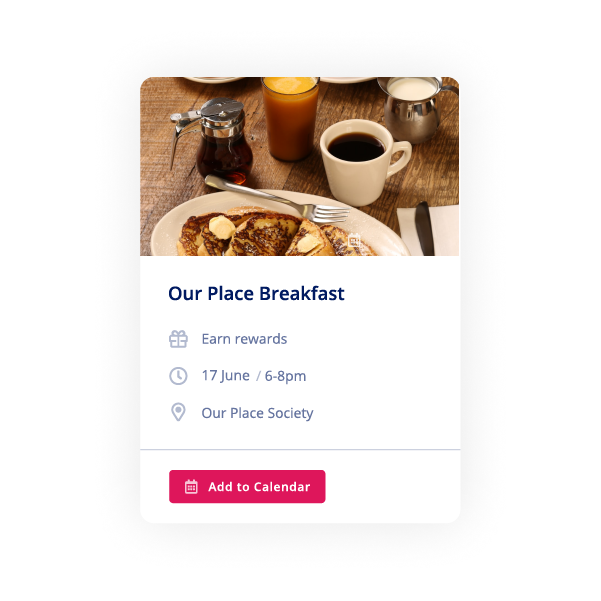 Automated calendar invites and reminders
Employees can add their upcoming volunteer shift to any calendar with a quick click. And built-in reminders will let them know when it's coming up (and to track their time).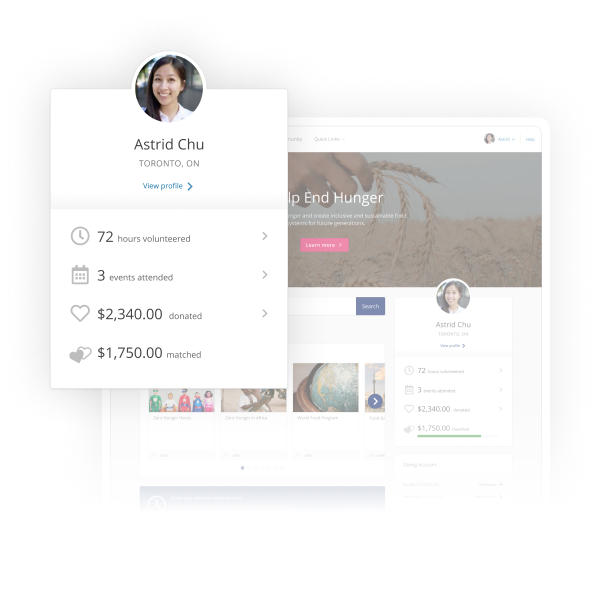 Volunteer impact at a glance
Personalized dashboards make it easy for volunteers to see their upcoming commitments, check on available volunteer rewards and, most importantly, track their activity throughout the year, so they feel a sense of connection, purpose and impact that leads to greater engagement and pride.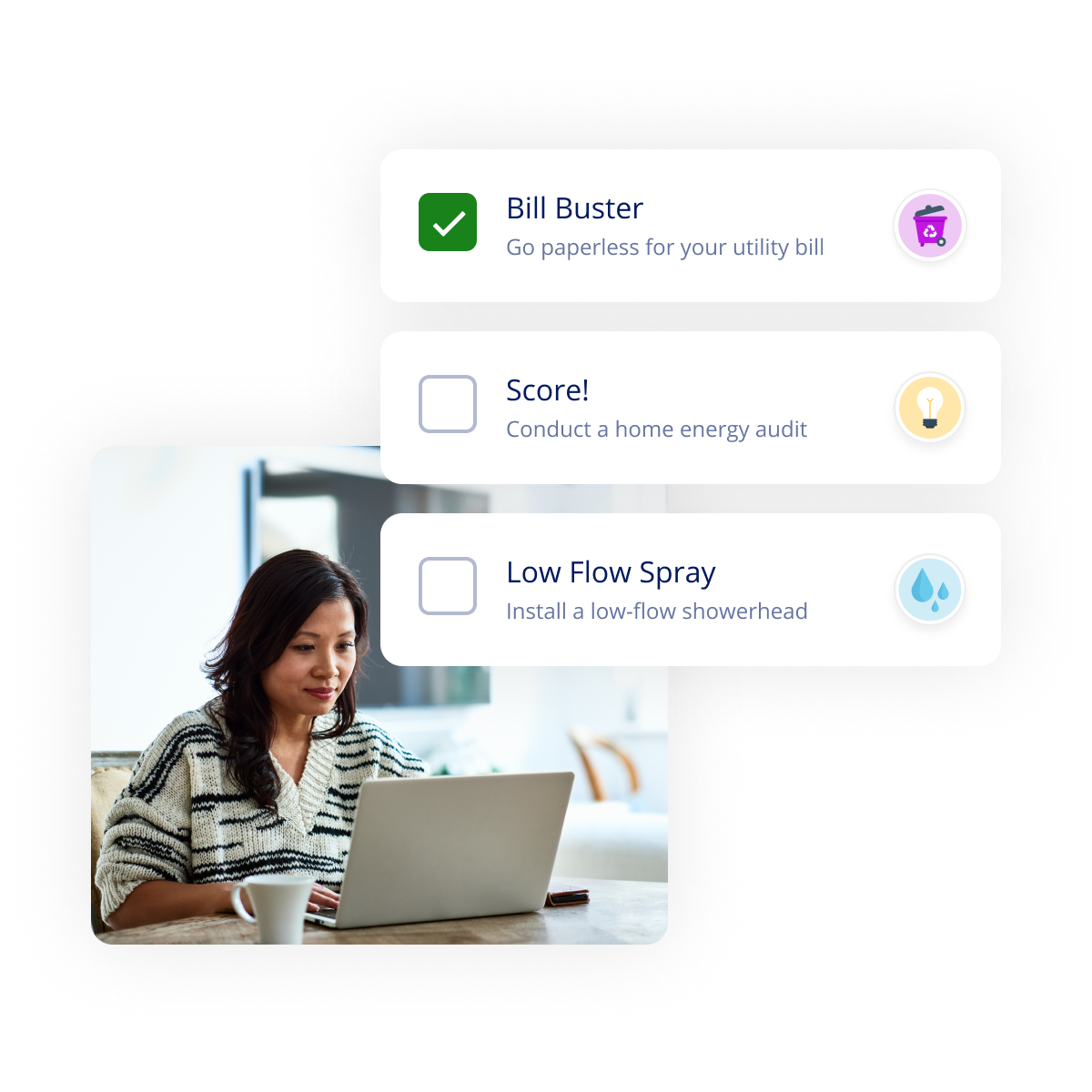 Volunteering reimagined
Expand beyond traditional volunteering by including small Acts of Goodness that make it easier for more people to participate. Benevity's Missions module can help you encourage, capture and reward small actions, like checking in on an elderly neighbor, reducing water usage, learning how to talk to kids about racism and more. These actions require very little time and no money, so they're a great way to increase engagement and help your people grow personally and professionally.
"We're using this incredible platform of service to really be a launchpad for how employees engage year-round in their community."
Amanda Lenaghan, Former Sr. Program Manager, Charles Schwab