Why Choose Benevity?
Companies in every industry around the world trust Benevity to help them engage their people and communities in doing good. Here are 8 reasons why they choose us.
With Benevity, you'll engage your people, customers and communities more deeply — and create your own raving fans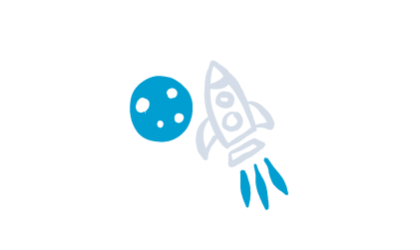 All-in-one software
Bring all of your programs together in one place, with one partner. Our automated, easy-to-use software takes the administrative burden off of you and meets your needs now and in the future.
The ability to scale globally
Create more global and local impact with a seamless experience in 22 languages, support for nearly any currency and access to almost 2 million vetted nonprofits worldwide.
Unmatched client support
Get a dedicated team that provides best practices, insights and complete support to help you launch, scale and grow your program for maximum impact.
You'll Love That We're Different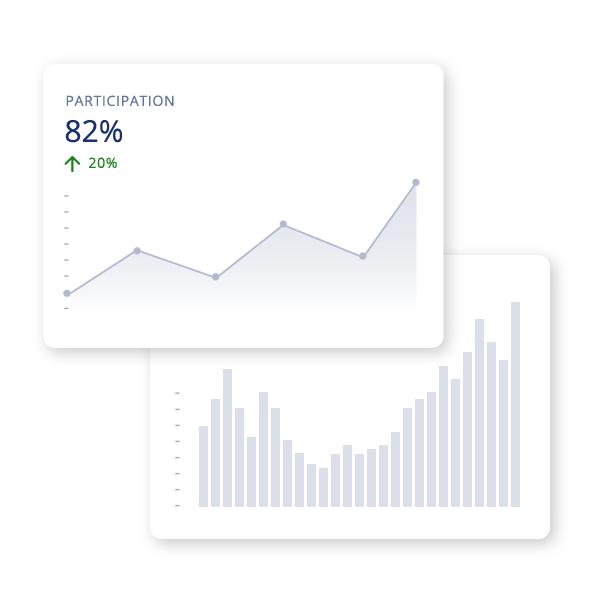 Access the most powerful reporting
Get a clearer view of how your program is performing, with powerful tools built right into the platform. Through an extensive set of stock and custom reports, you'll see what's working, what can be improved and how it all impacts your company's broader business goals.
Our team leveraged the insights from Benevity reporting to shift our entire organization away from a large commitment or corporate pledge, like the United Way, and instead to commit to matching all employee contributions equally, including the United Way.
Lauren Fitzgerald, Community Investment Specialist, Meridian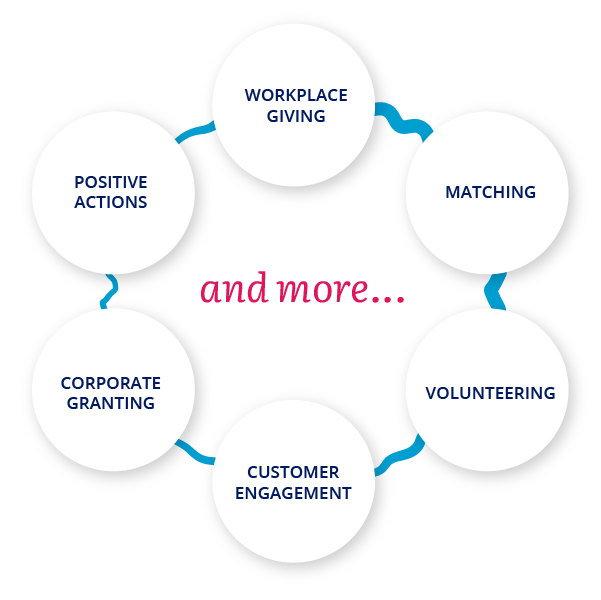 Provide a simple and engaging user experience
Our technology was built to make doing good easy for everyone. So our intuitive platform requires little to no training, making it easy for your people to participate and creating less work for you. And with the Benevity app, everyone gets an equally engaging experience, whether they're at a desk, in a retail store, out in the field or off for the weekend.
Grab ready-to-use content
We have a team dedicated to providing pre-made content, including Popular Causes (think SDG topics, like hunger and climate action) and Trending Now opportunities to support things like COVID-19 or justice and equity for Black people. We also create campaign kits for timely events like GivingTuesday, Earth Day and National Volunteer Day so you're ready to launch giving and volunteering campaigns with less time and effort.
We're proud of our
client retention rate
That number may sound unbelievable, but it's true! We also know that can change anytime, which is why we don't rest on our laurels. Passionate service is deeply embedded in our culture, and our people are the reason we've earned so many Raving Fans of Benevity (RFOBs) along the way.
700+ companies have chosen Benevity to power their corporate purpose