Thank You!
You can download Today's Guide to Workplace Giving Success right here or access it at any time from the email headed to your inbox. In a few minutes, you'll have the insights and strategies you need to grow participation in your corporate purpose program.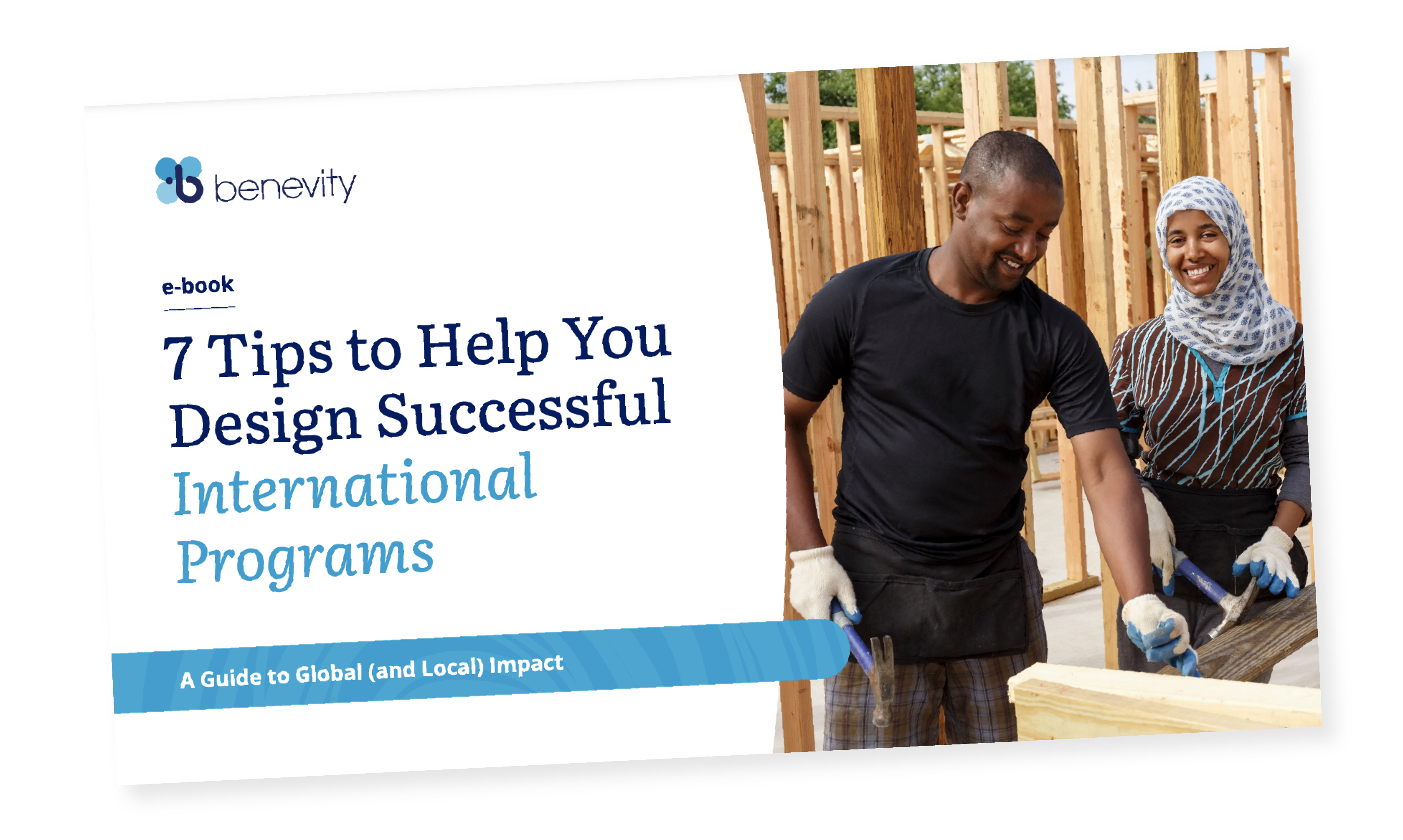 Are your people spread across the globe?
Check out Benevity's Global Guide to Goodness to see how Benevity clients are using their corporate giving and volunteering programs to unite their people globally (and locally!) and connect them to their companies, communities and the world.