Thank You!
You can download the Benevity Labs Report: Of the People, by the People, for the People right here or access it at any time from the email headed to your inbox. In a few minutes, you'll have the insights you need to build a data-driven strategy that will help you better engage your people around the social issues they care about most.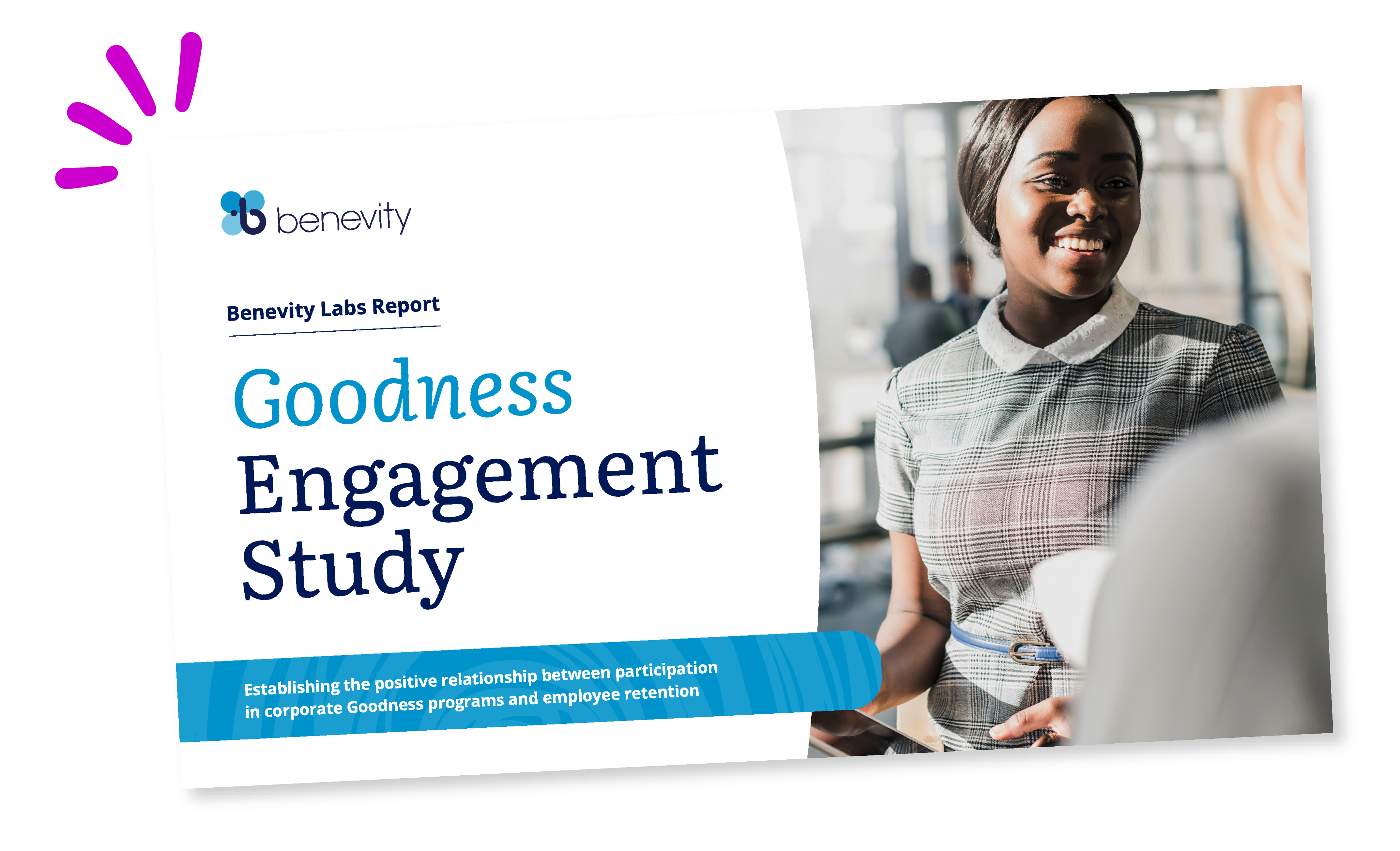 Looking for even more data to shape your programs?
Read the Benevity Goodness Engagement Study to better understand how participation in workplace giving and volunteering is linked to reduced employee turnover.