The past year was packed with crises, putting companies and their corporate purpose programs at the center of driving change and catalyzing action on pressing social and systemic issues. As companies continue evolving the way they do good, while meeting the expectations of all of their stakeholders, we're seeing five key trends (some expected, and others surprising!) emerge that we believe are informing the future of corporate purpose.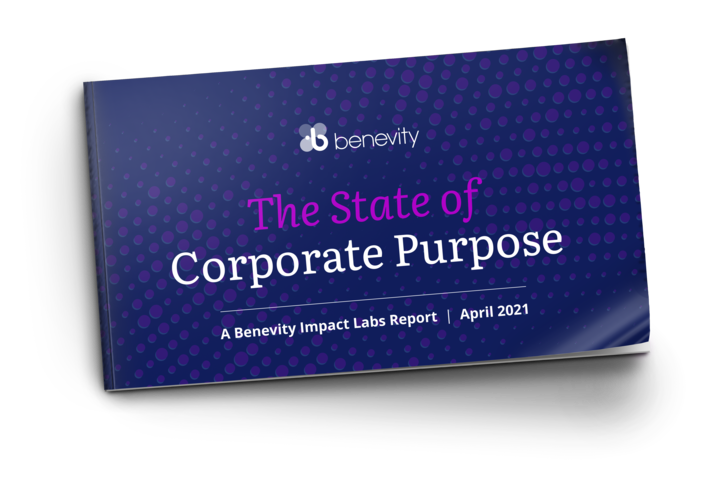 The 2020 Benevity Impact Report
Purpose has been recognized as a key component of long-term business resilience and sustainability — and it's driven a significant increase in all aspects of corporate purpose. The Benevity client community created record-breaking impact in 2020 and we're sharing all the details as part of The State of Corporate Purpose report.