Personal dashboard
Give your people easy access to their giving and volunteering history, and enable them to track their impact and view tax receipts seamlessly.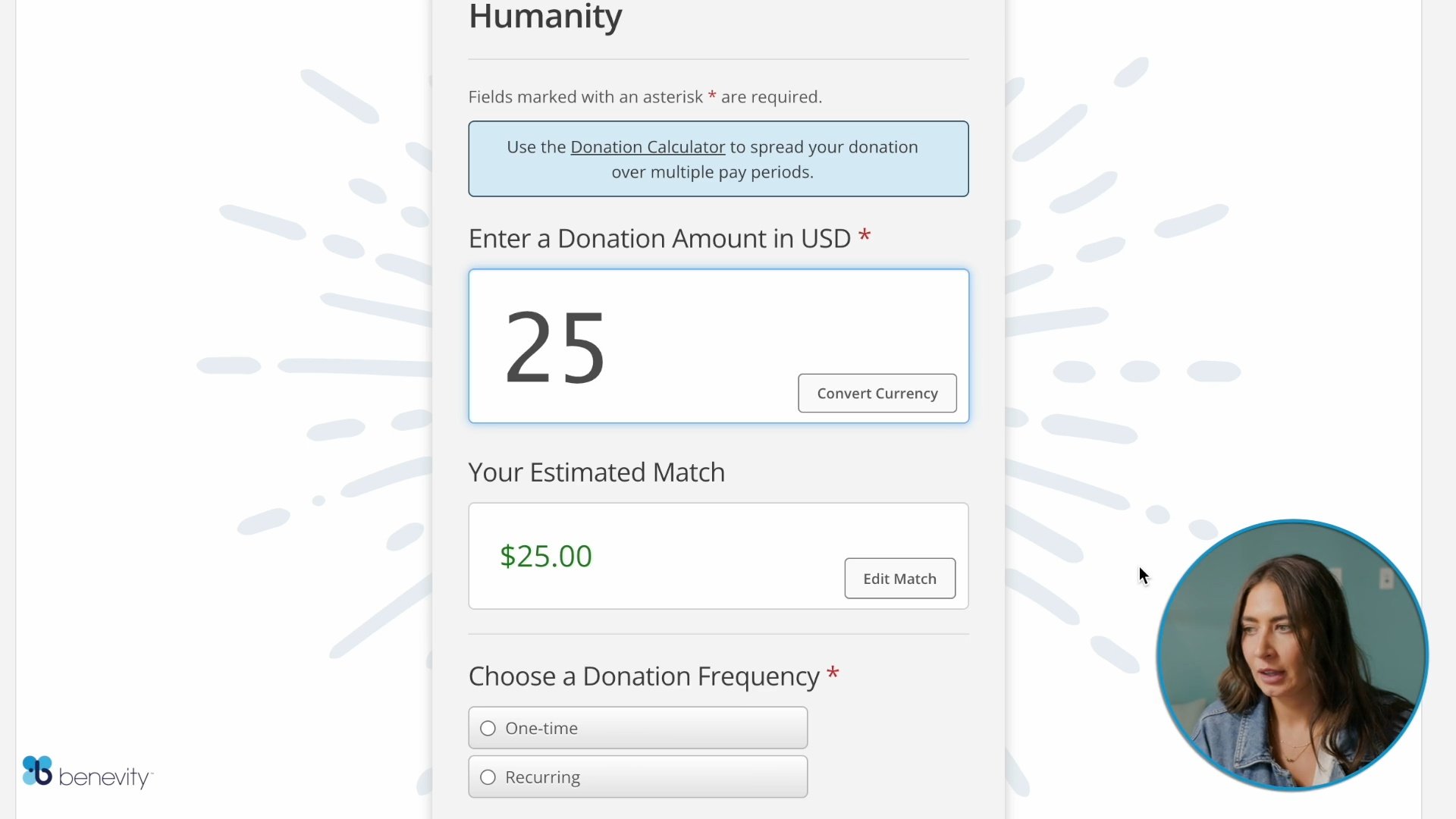 Donation flow and matching
With just a few clicks, your people can discover causes they care about and move from donation to match calculation and tax receipting.
Volunteering
Make it easy for your people to discover and sign up for volunteering opportunities with customizable forms, reminders and time tracking.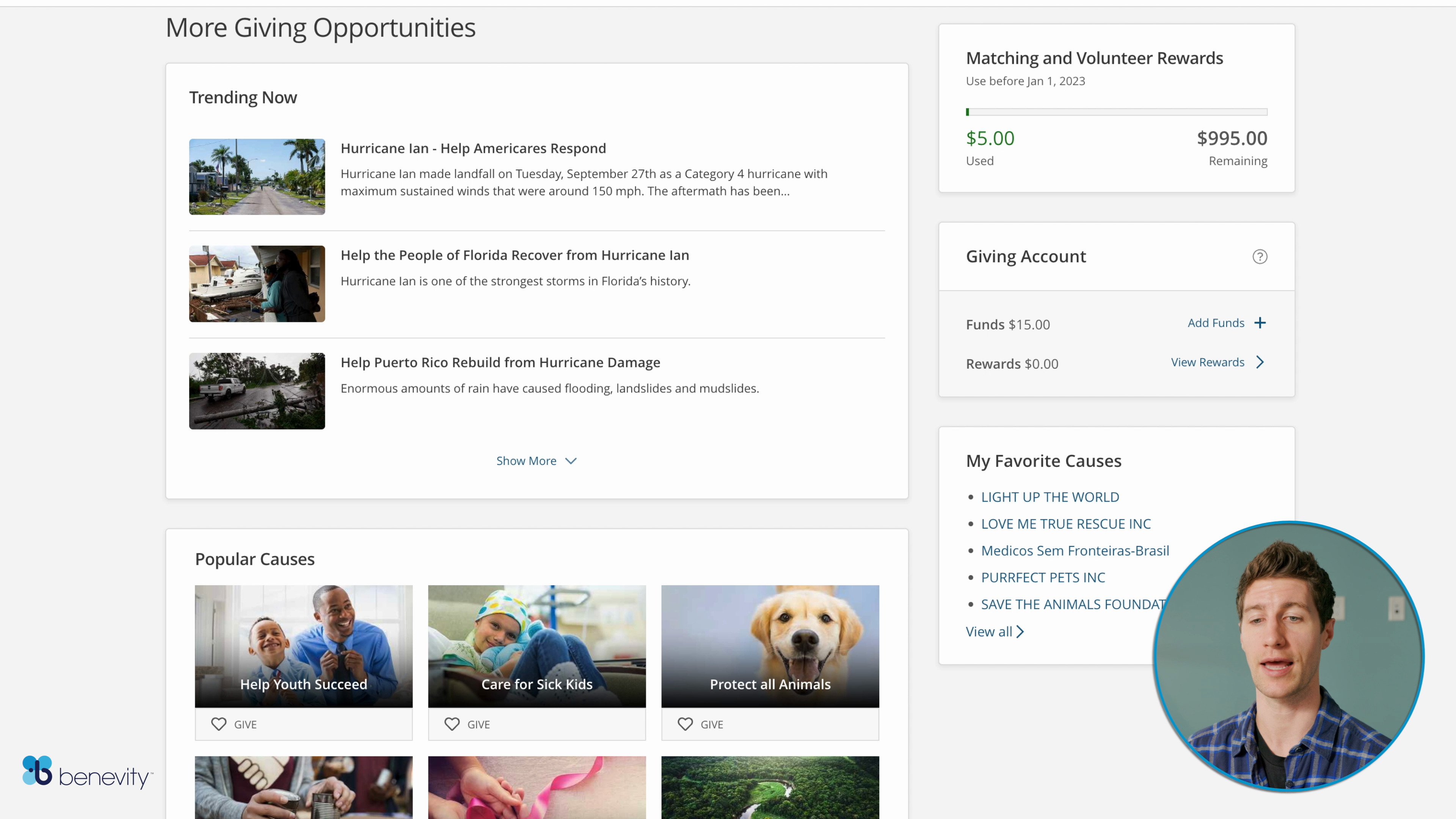 Content
Drive participation by promoting timely content like disaster relief initiatives with Trending Now and highlight your people's interests with Popular Causes.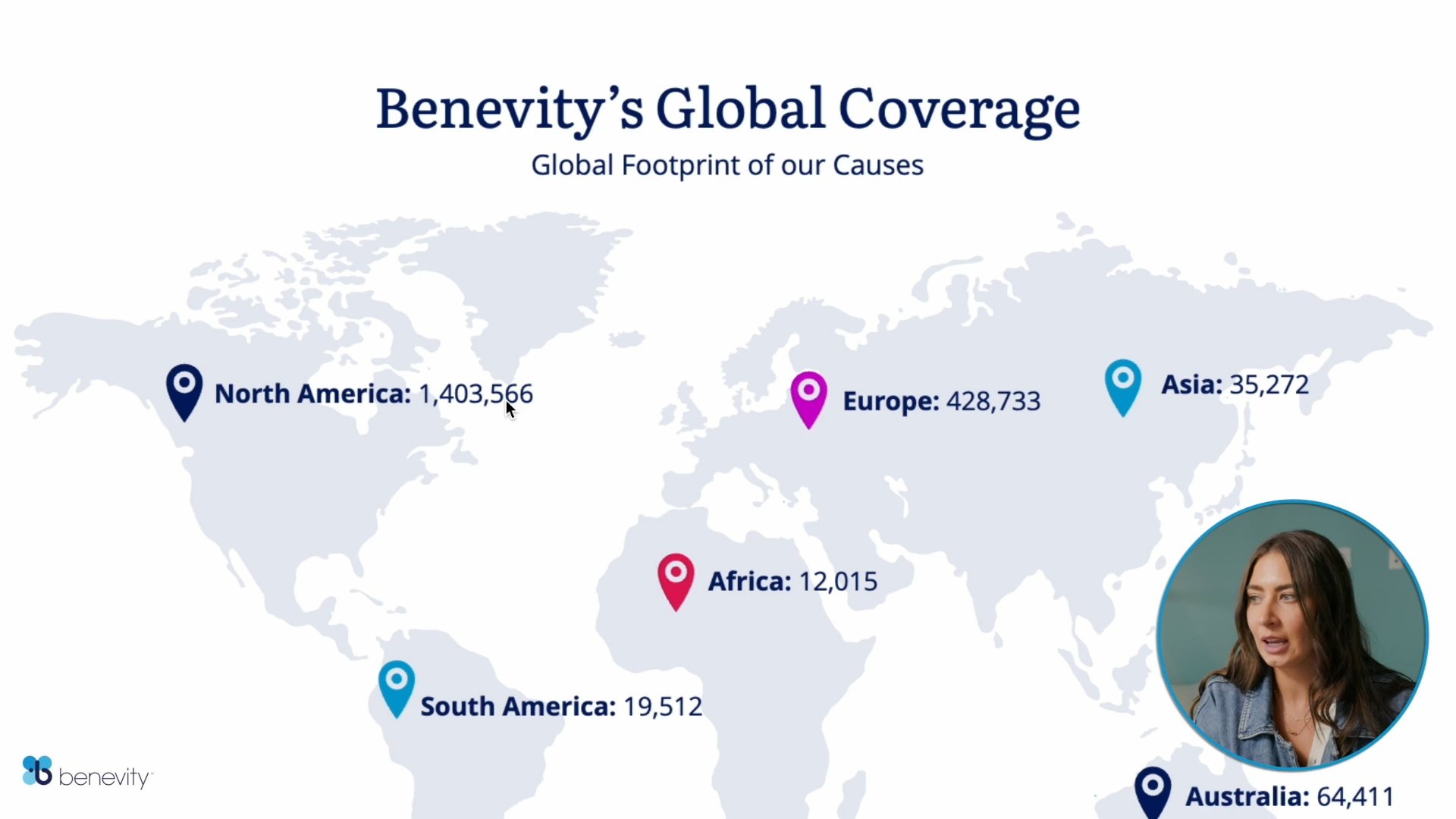 Global offering
Scale your purpose globally and create a truly inclusive CSR program with giving and volunteering opportunities benefiting vetted local and global causes.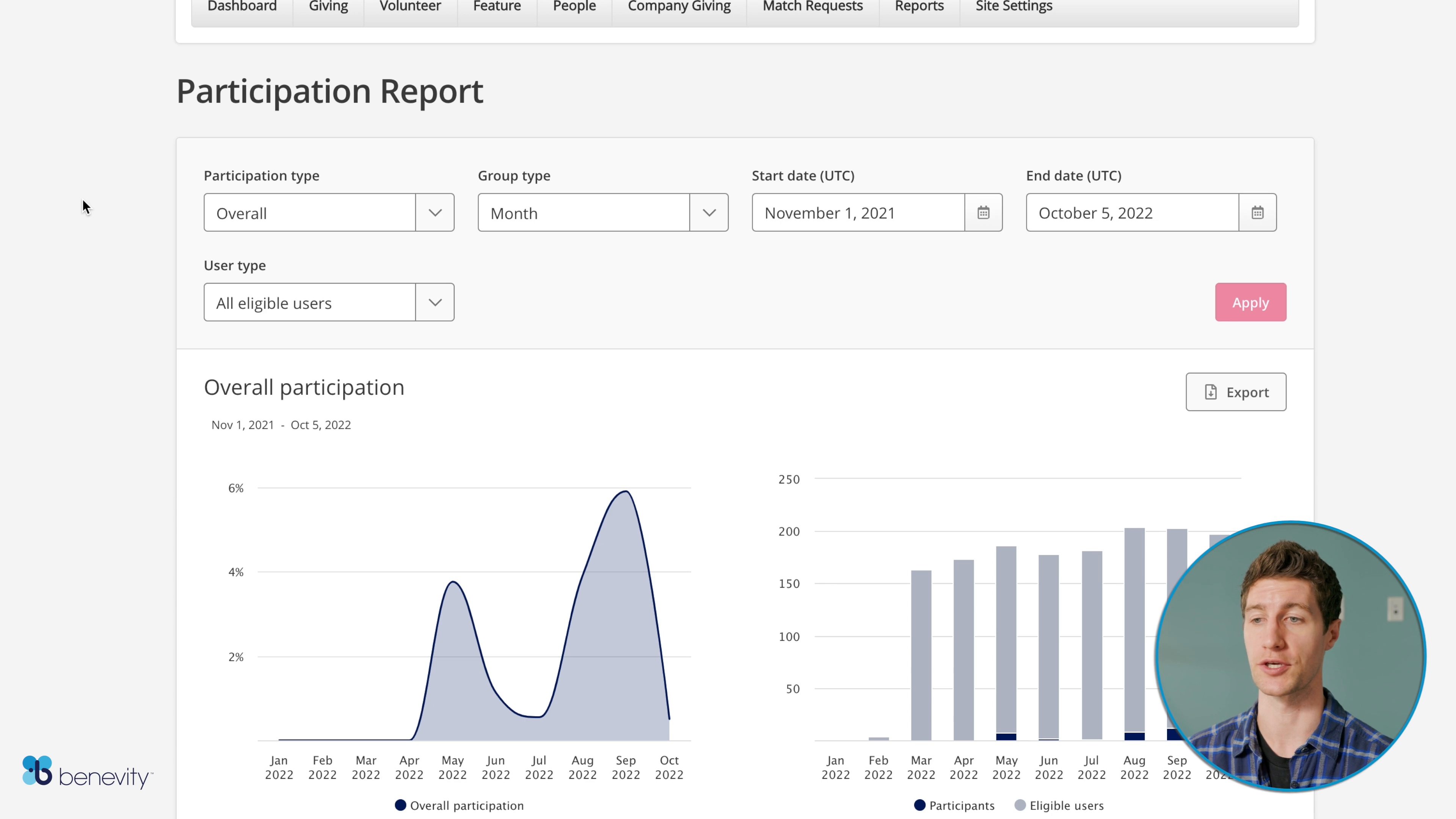 Reporting
Self-serve reports give you meaningful data about your program — from participation to page views to invoices and payments and more — with minimal effort.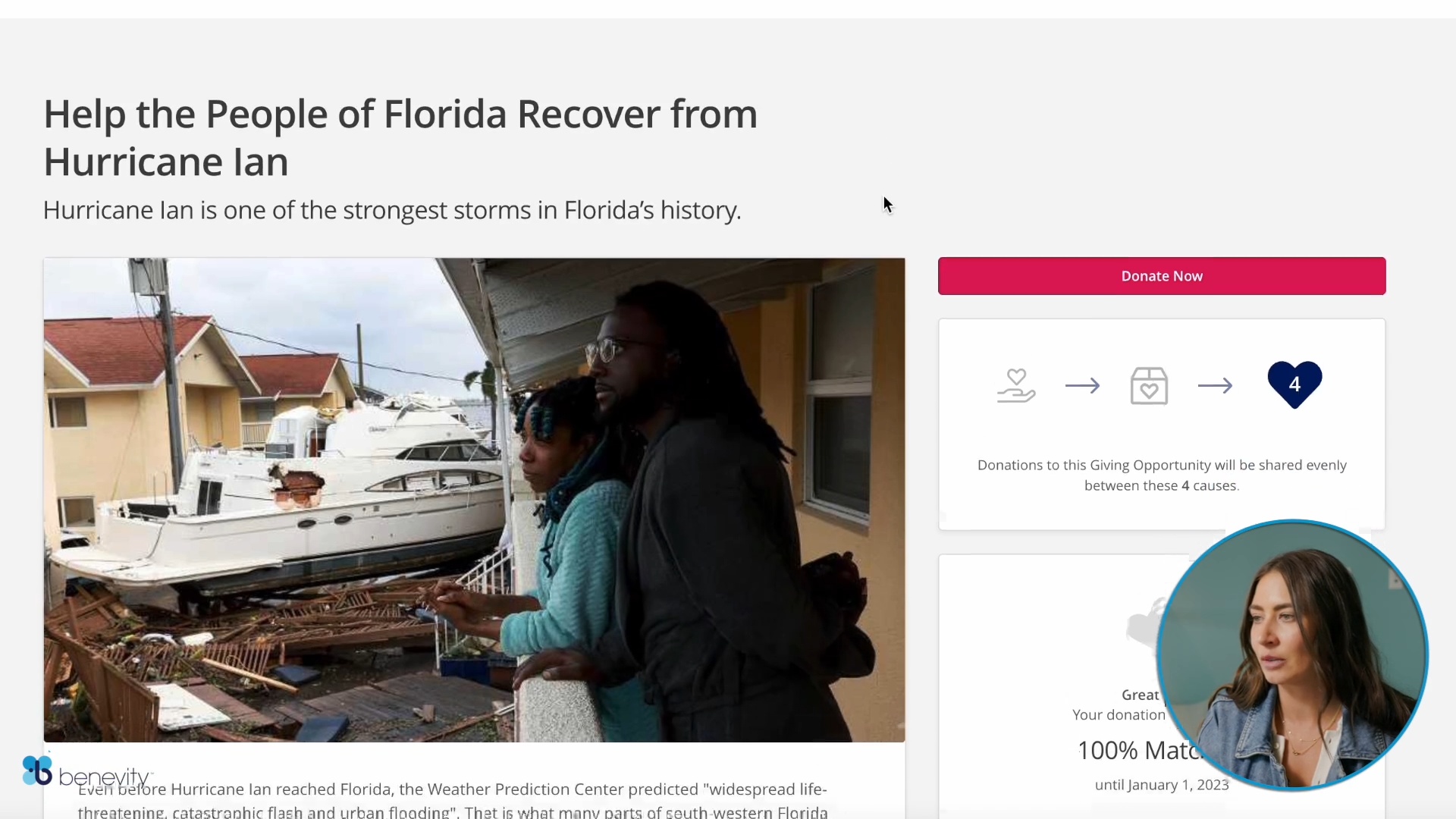 Disaster relief
Activate your people to respond quickly to natural disasters, humanitarian crises or social and political moments with curated content kits and vetted giving opportunities.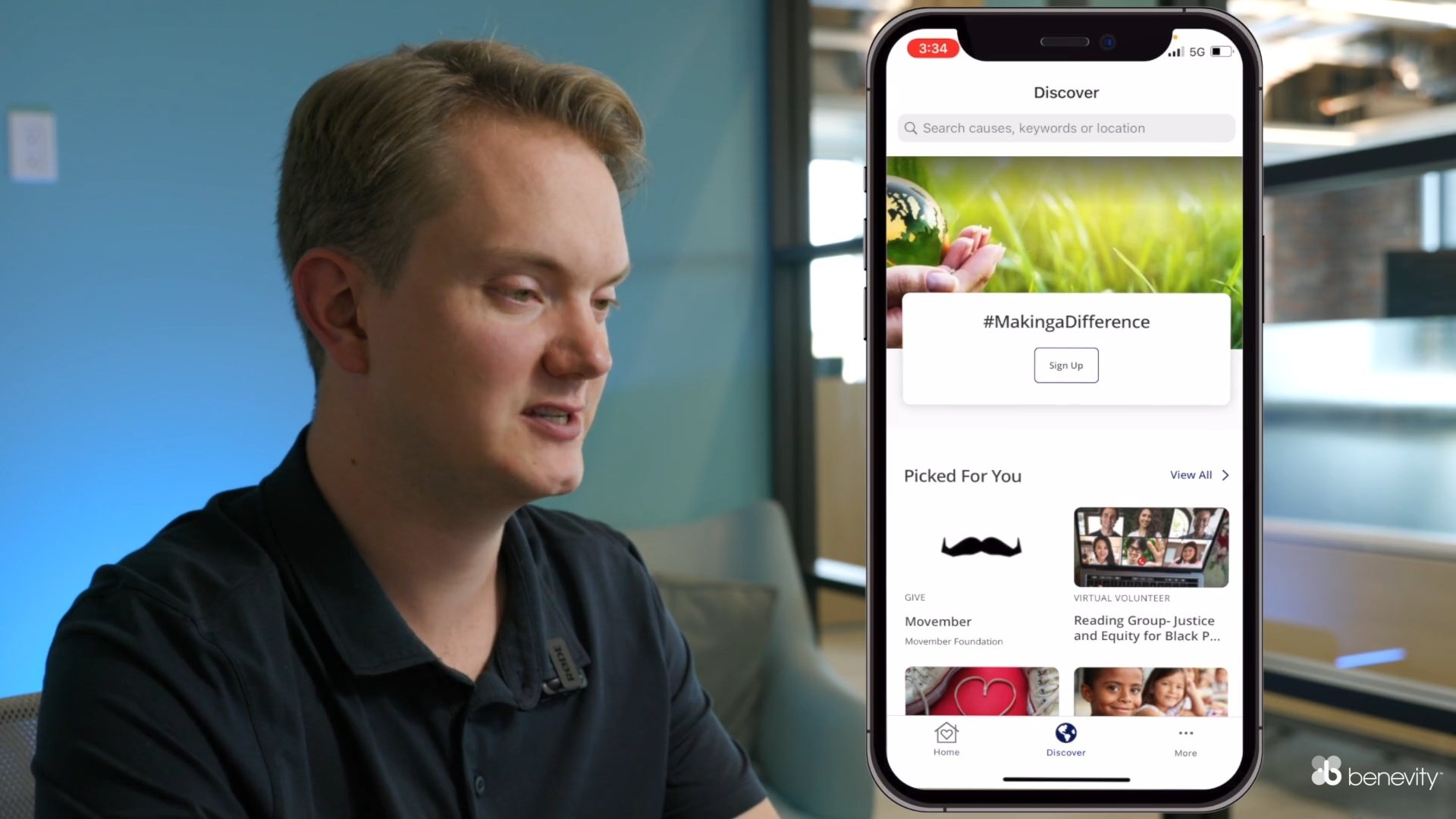 Benevity app
With the Benevity mobile app (available on iOS and Android), your people can give, sign up for volunteer opportunities, track their time and more while on the go.
User-created content
Enable your people to create their own giving or volunteering opportunities to share what they're passionate about and encourage their peers to get involved.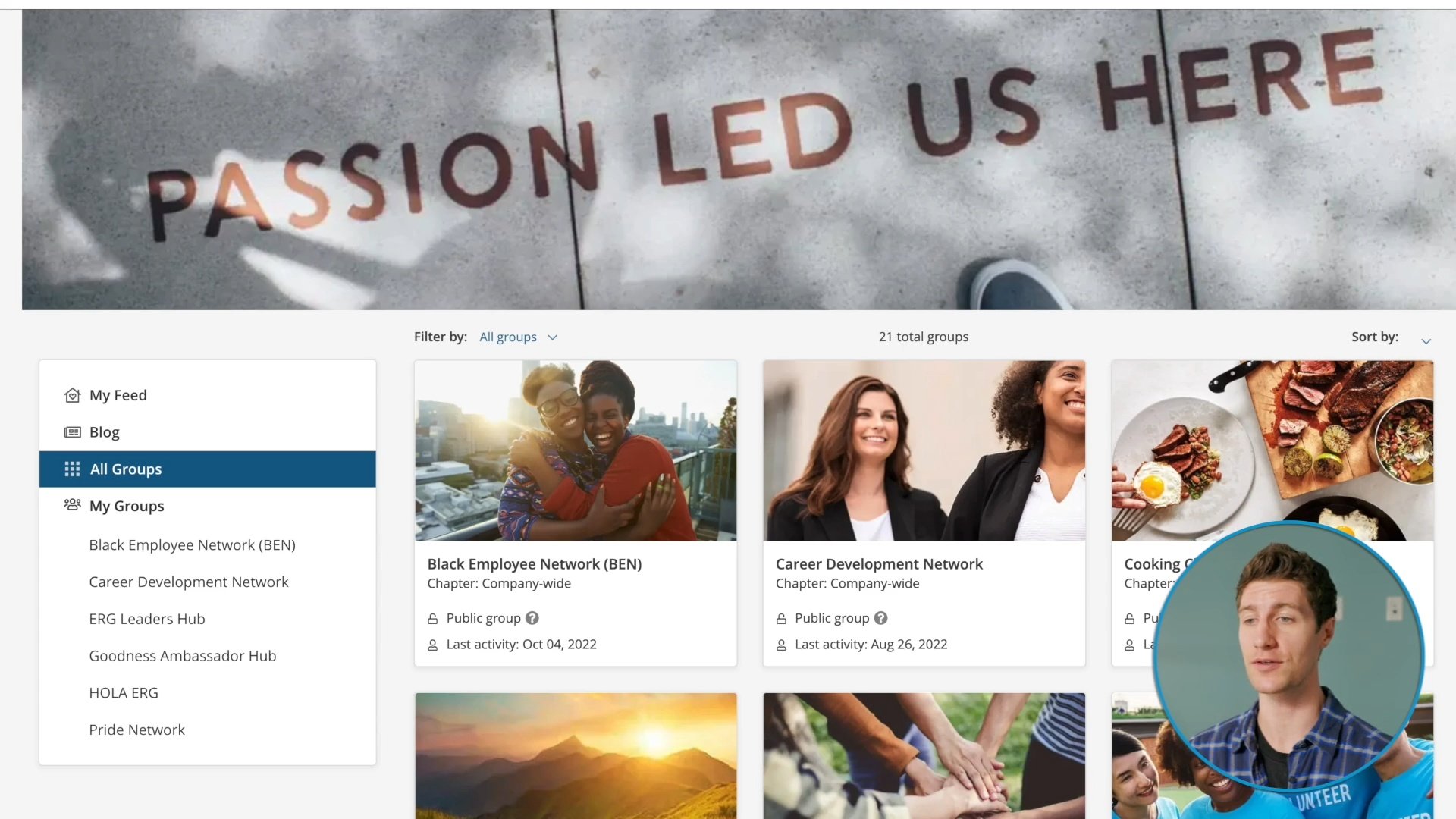 ERG management (add-on)
Integrate Benevity Affinity Groups with our CSR platform for a dedicated space for employee resource groups where your people can participate and create impact.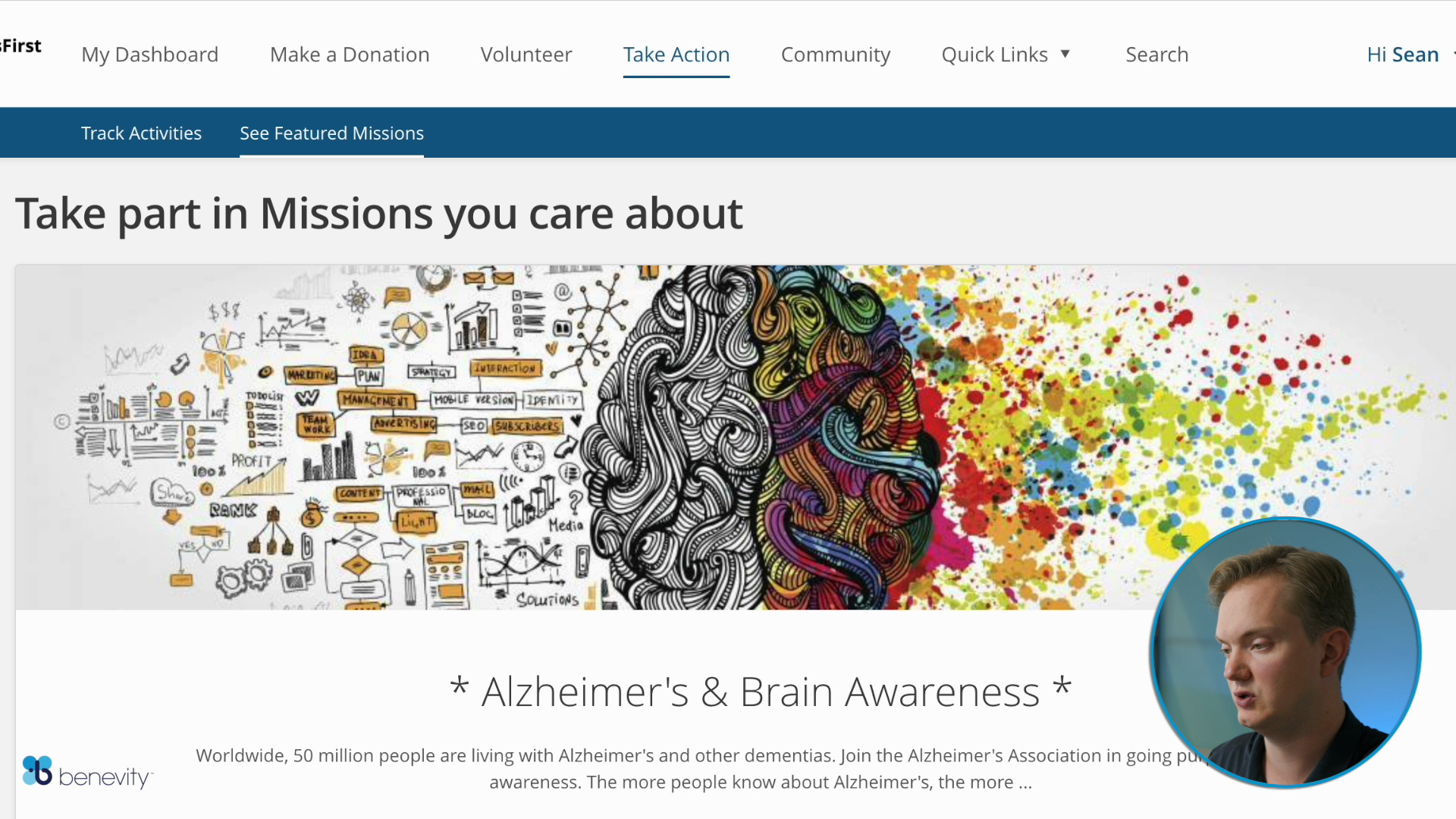 Micro-actions (add-on)
Drive participation with Missions — small positive actions that add up to major good. Employees can explore challenges and track their progress.