In this Q&A, find out how State Auto Insurance saw an increase in volunteering participation and giving after implementing Benevity. Plus, learn how they've been able to expand and grow their program with corporate matching, payroll giving deductions, user-created volunteer opportunities and more!
Benevity: Could you start by introducing yourself?
Leah Shrom: I'm Leah Shrom. I'm an External Relations Director at State Auto Insurance in Columbus, Ohio.
A culture of giving back
Benevity: Tell us a little bit about what State Auto does.
Leah: State Auto is nearly a 100-year-old insurance company, so you can imagine that we are transforming to continue to stay relevant and competitive in our space.
So, over the last five years, we've been on a journey as company to transform our business to become more digital focused for our agents and our insurers.
And that was really the catalyst that helped our business case for why we should have something for our associates digitally to encourage community involvement and really support our culture of giving back that we've been founded on and continue to focus on in the future.
A better experience for associates
Leah: Our partnership with Benevity has given us a huge lift in our community involvement. I would say the experience for associates is amazing.
Our matching gifts program, for the first time we've exceeded our budget for two years now because our associates can give any amount in the system, choose to match at any time and it's really easy.
Also, our volunteerism has increased.
We offer our associates the ability to develop their own opportunities and encourage associates to sign up and join them in the community and we've seen a really big increase in our volunteerism as a result.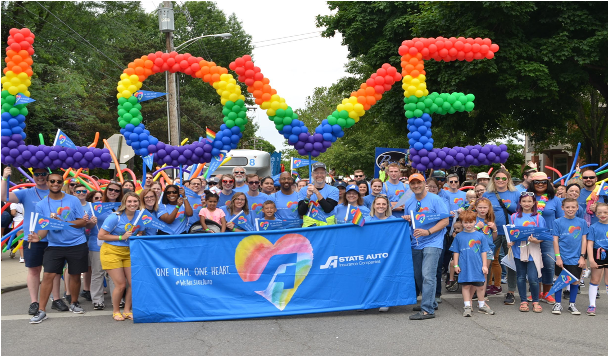 Choosing Benevity
Benevity: When looking for a CSR software solution, what appealed to you about Benevity?
Leah: The main thing that drew us to Benevity was the interface, the associates' experience, the ease of use.
I didn't quite believe it when I was asking referrals about why they chose Benevity and they really raved about the service and the support that they offer.
I would have to say that that has been true for us as well. They are always there. We actually use Benevity as the thought leaders in the community space.
They really provide us great ideas on how we can evolve and continue to increase our impact as a company.
Leah: When we launched with Benevity, we also took it as an opportunity to brand our community program.
So, we introduced State Auto For Good, so we could bring everything together and make it easy for associates to understand how matching gifts, volunteerism, employee giving, all role up under doing good in our community.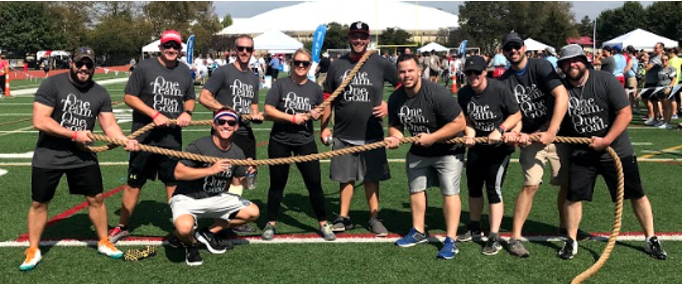 Removing barriers to matching gift participation
Leah: One of the challenges was our matching gifts program. We didn't like that we were leaving money on the table every year and so we reduced our minimums. Actually, there's no minimum gift required to match.
It used to be significantly higher and we've gotten feedback that it was kind of a hurdle for many people.
But the administration on the backend to process those matching gifts was what was keeping us, so Benevity has really helped us solve that problem.
Benevity: How was the implementation?
Leah: The implementation went pretty smooth. I would say our biggest hurdle was internal, finding the resources and make this a priority for the company.
But as far as working with Benevity, and the support and the guidance that they gave us to implement, we had no challenges.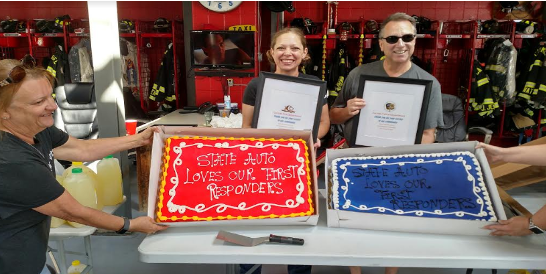 Partnering with Benevity for inspiration and growth
Benevity: Why have you remained a partner of Benevity's?
Leah: The thought leadership. The level of support that Benevity really provides us with great new ideas, the support to implement.
We recently implemented our payroll deduction, and we've seen an uptick in associate giving because it's just that much easier to enroll in a payroll deduction.
Benevity's just a great partner to have in the community space and we really appreciate the level of support and knowledge.
Benevity: What's next for State Auto's program growth?
Leah: We recently moved our United Way campaign into Spark, so we're going to continue to evolve with United Way and understand what that partnership looks like going forward.
Leah: We are about to implement Missions as part of our Spark platform. Our hope there is to be able to engage more associates in our program by allowing them the opportunity to take small actions to get involved in their communities.
Hopefully, that will lead to more engagement on the giving and volunteering.
Advice for finding a CSR technology partner
Benevity: What advice would you give to a company that is looking for a CSR software provider?
Leah: I would definitely recommend that you know what you're trying to achieve.
There's so many providers and they vary with their capabilities and what they offer, so really having an understanding of your goals of the program and where you want to take things is key.